On some Jason and the Argonauts mission .............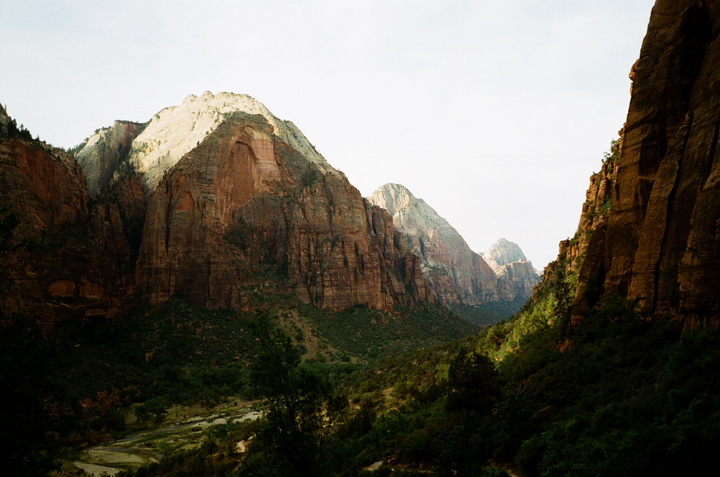 Zion National Park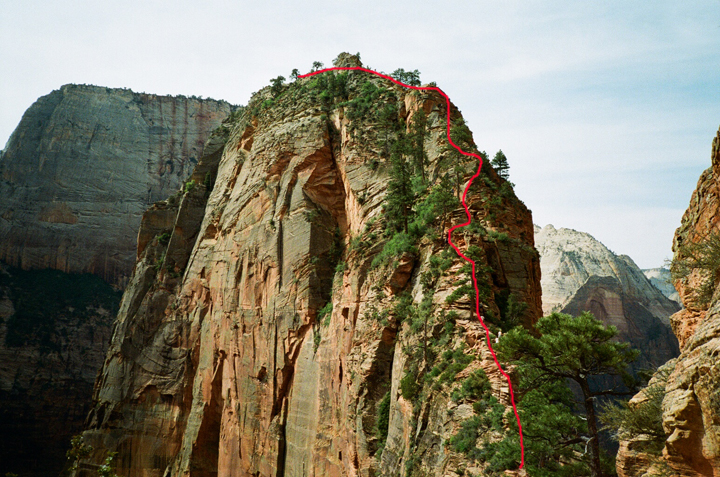 Out here for a few days to get climby an shit .........
Day one
In the southern part of Zion lies "Angels Landing". A 1,500-foot tall rock formation also known as The Temple of Aeolus. We followed a route that was first cut in 1926.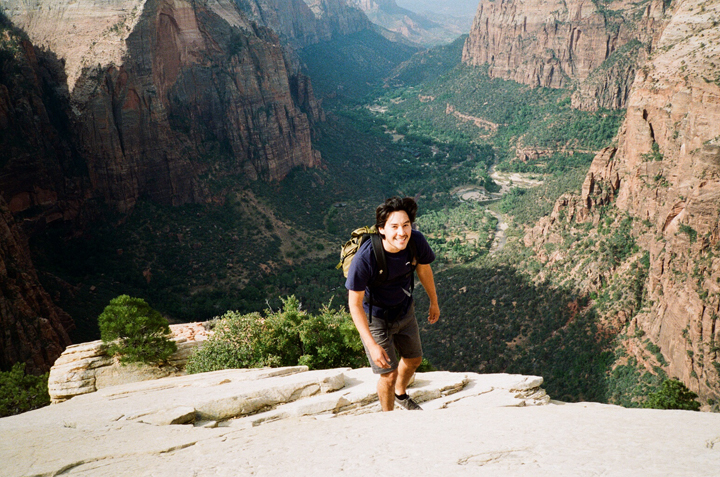 High desert winds whip through the canyon as the crew reach the summit.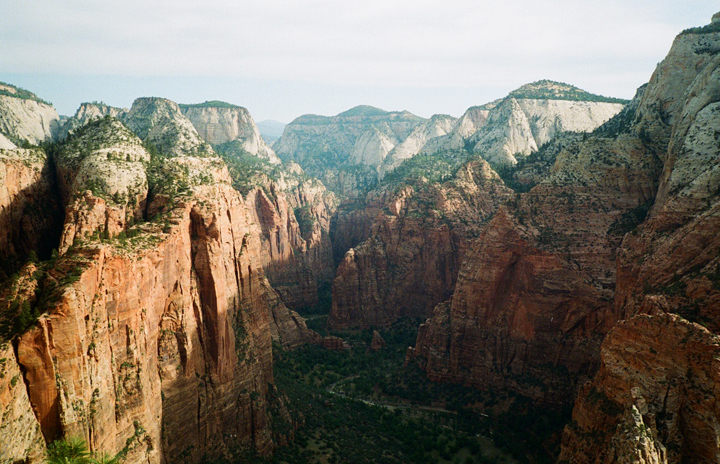 Earth vibes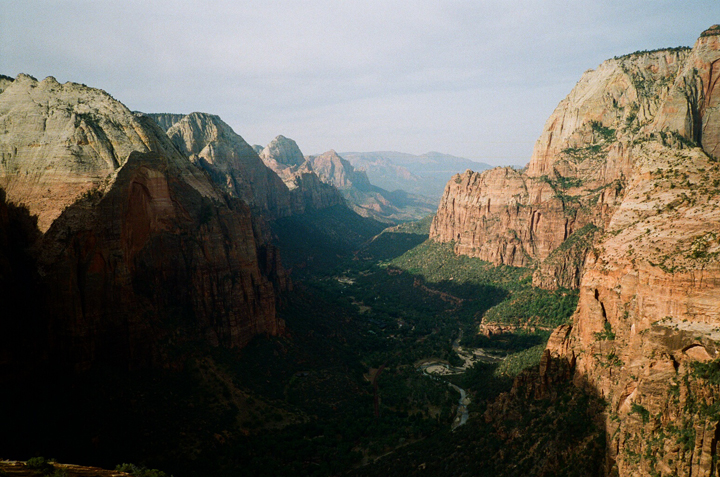 If you look closely you can see triceratops grazing peacefully in the valley below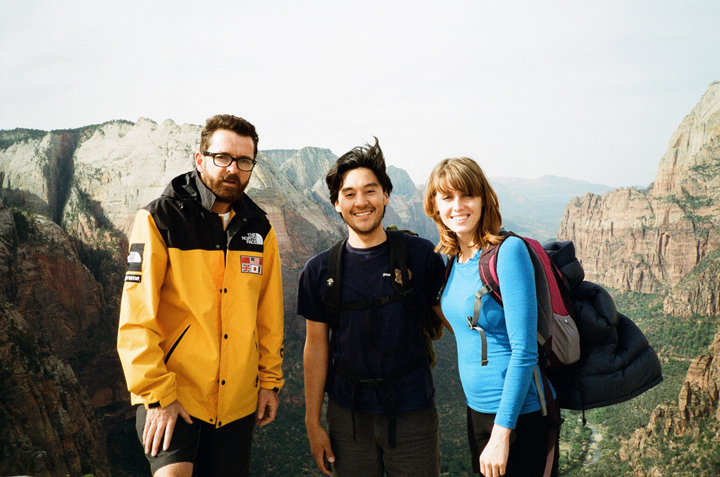 It took so long to get to the top i grew a full beard . Phillip cant grow one yet and I hope Shannon cant either........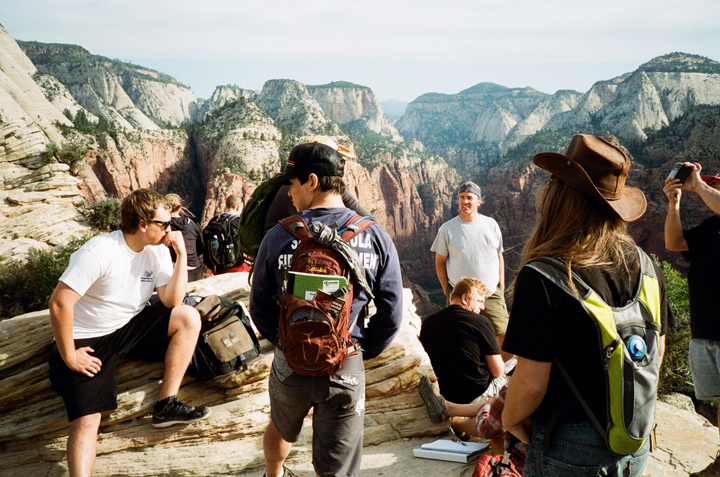 People from all over the world at the top. Hikers and lesbians dress very alike. Lots of fleece. Lots of cargo pockets and earth tones and mental amounts of extreme sandles. Almost like hiking boot flip flops....... ................I wonder ...... Is Patagonia owned by a lesbain couple ?? I'll have to look that up at somepoint.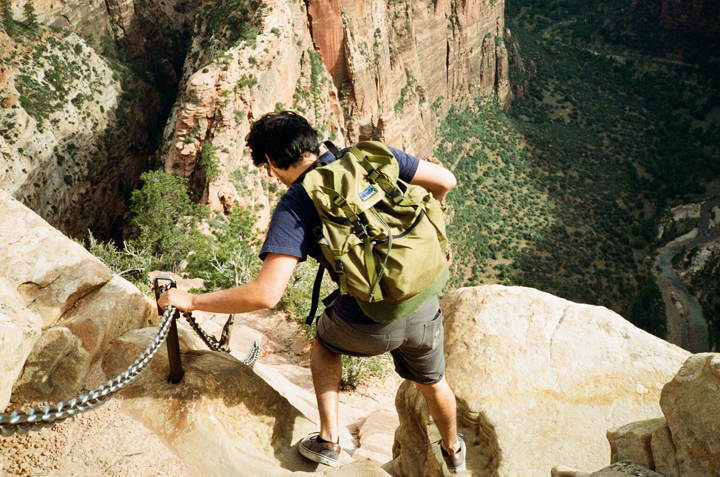 The route is pegged along a thin spine of rock. On either side is a sheer 1500 foot drop straight down to the valley floor. The hot winds howled all around us as we descended. I held onto my sandwich so tight i crushed it. i did not want to drop one crumb. I was ravenous up here..........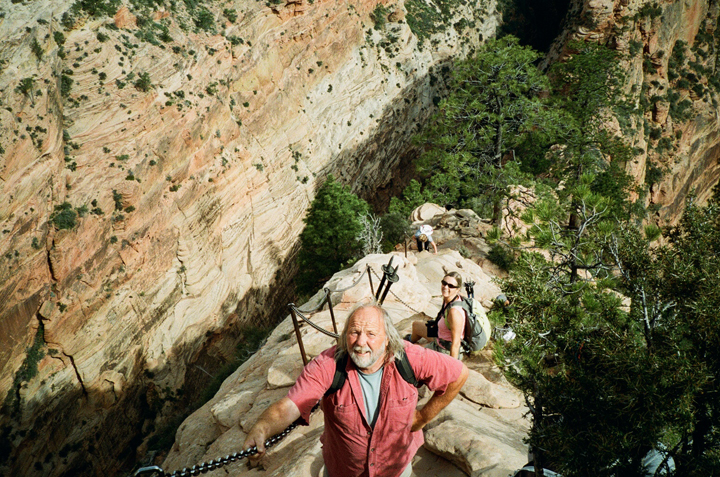 Each year their are a number of deaths on Angels Landing . I also learned that the FBI handle most of the cases in National Park fatalities due the unusual surroundings in each case.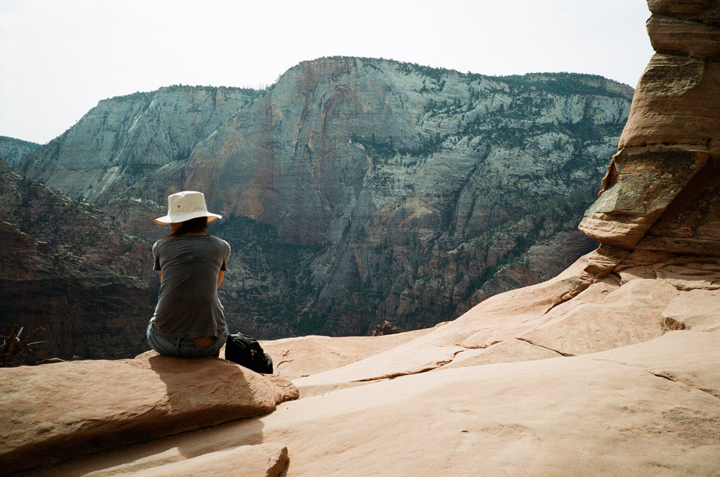 I need a pack mule just to carry my extra snacks. I eat everything i put in my bag in the first hour. I ate so much beef jerkey i could smell it when i peed .
Jack links stinks !!!