Battle LA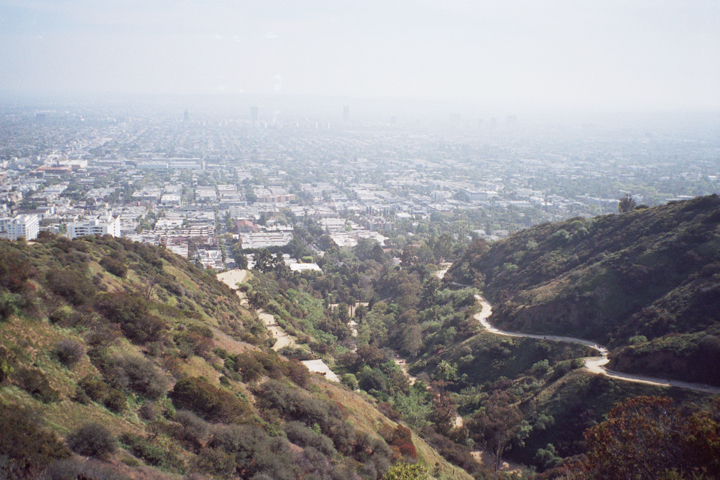 My commute into town is like descending Yosemite's "El Capitan" on a beach cruiser. 1400 feet straight down on the craziest roads. Its pure mental. At the bottom my back brake is hot to touch and my mouth is filled with bugs i dont know the names of yet.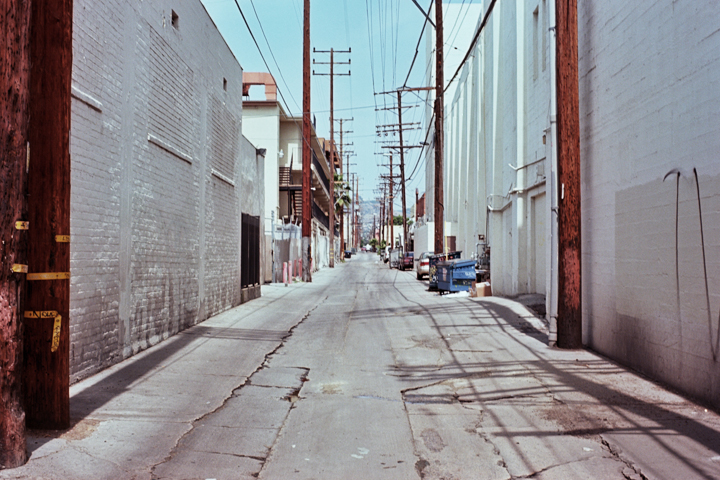 Imagine hurtling down this back alley in a 60s mustang at full speeds................ beats the reality of milling along on a 70s schwinn at 4 miles per hour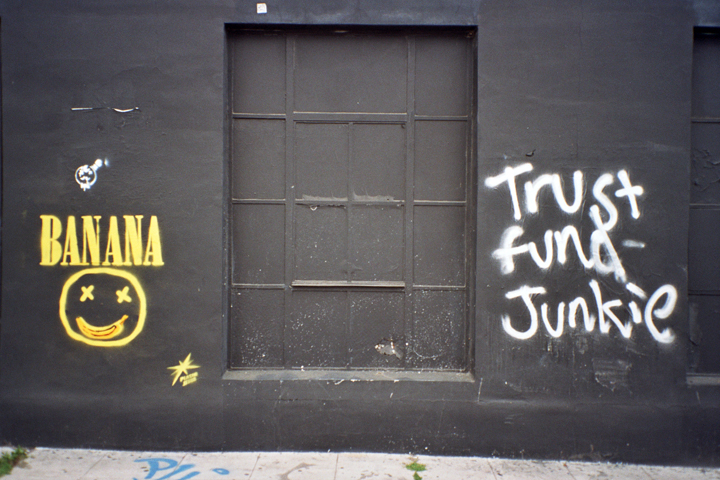 Smells like teen spirit...........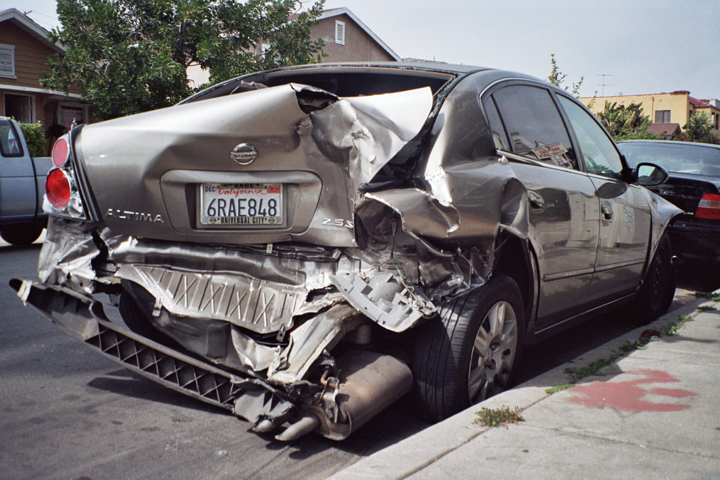 This one photo sums up LA driving. Roads are like space invaders. I may as well be trying to bike in New Delhi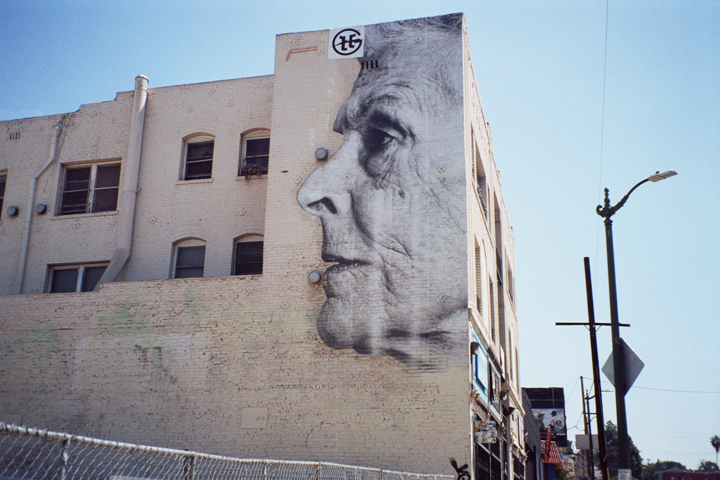 Someones granny on a building........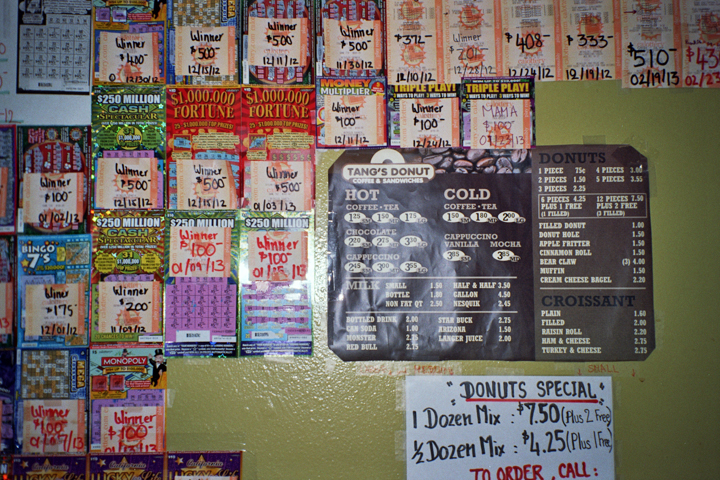 Everyones a winner at Tang's Donuts.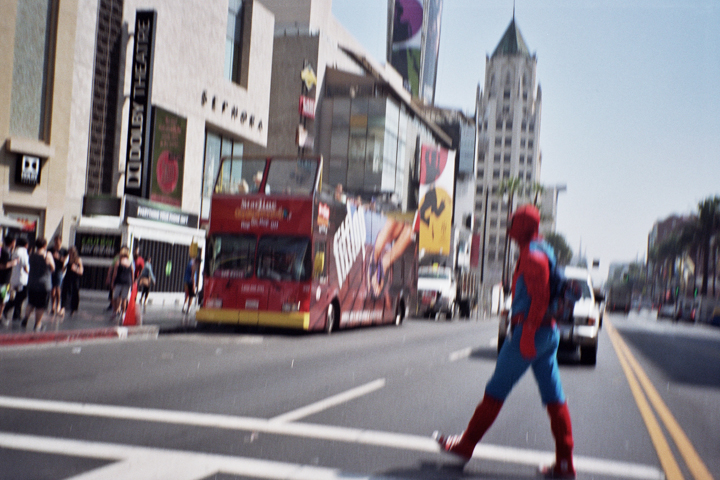 Saw this web designer going to work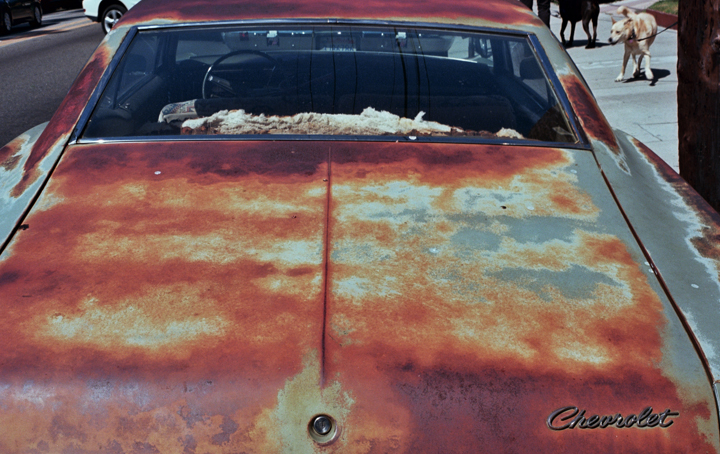 The petina on the old cars out here is incredible.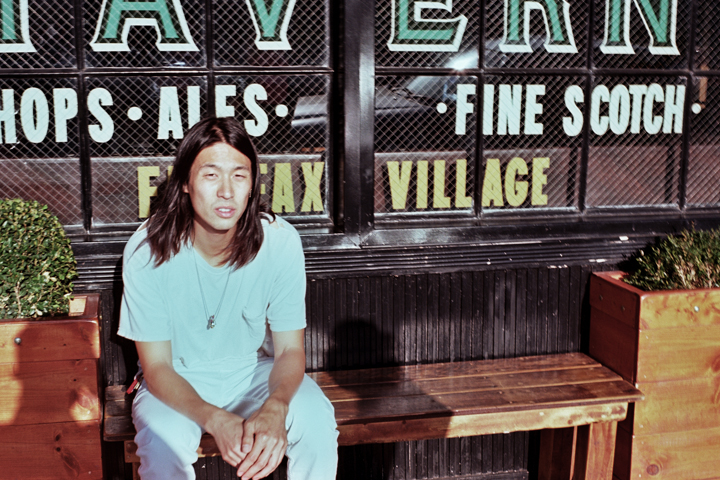 The honorable Steve Lee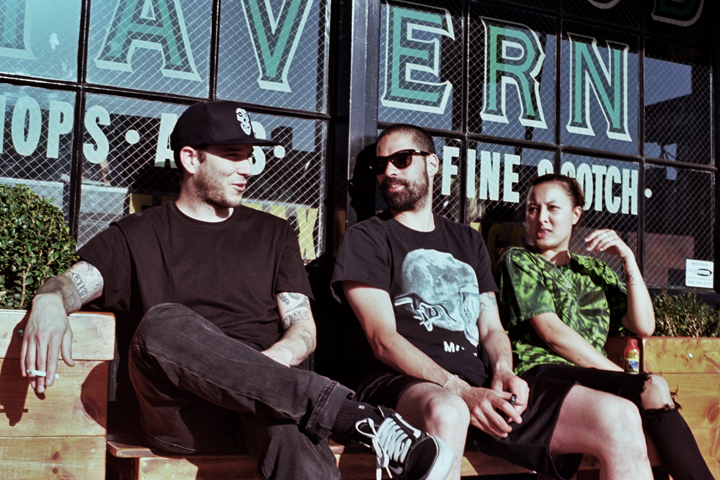 Kutter , Tino and Mae
Solid day in the ring today .............