This is Erik. He works at the Velodrome in Edinburgh. When i showed up and he was working and cleaning the pace bikes.....These things are rad...75cc with the hugest crank set up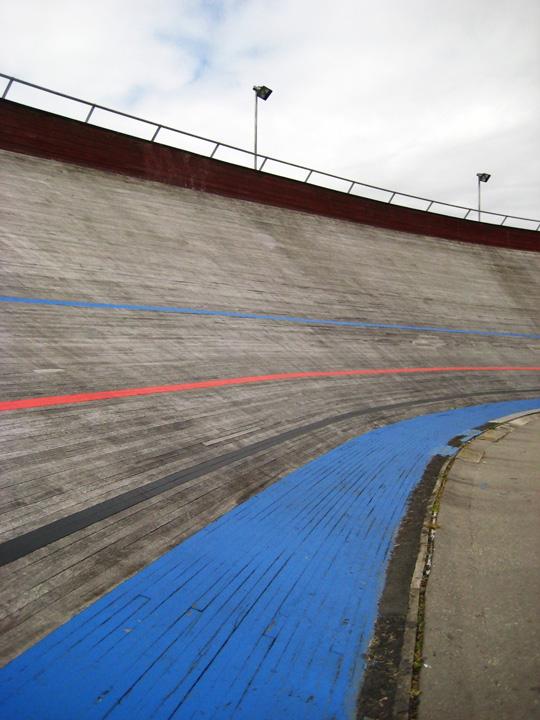 He gave me a tour of the entire Velodrome which was built for the 1970 Commonwealth Games.....because it has no roof , the track suffers from the shite Scottish weather and after nearly 40 years of rain its in desperate need for repair.....
The city are trying to demolish it next year to build and develop luxury apartments.........so tons more yuppys and arseholes can move to Edinburgh.......its sad , the Velodrome is a cool place and has bred some world class heros such as Chris Hoy. 4x Olympic gold medal winner in the last games..............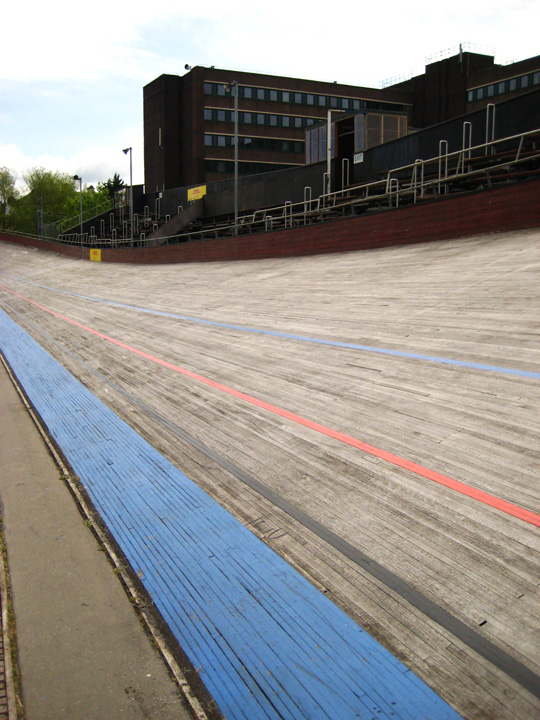 Save the Meadowbank Velodrome........
Bicycle graveyards.....