On the Jack Kerouac Alley side of City Lights Bookstore near the corner of Columbus Avenue and Broadway. A mural tells a story of a battle that was fought in a Mayan community in Chiapas, Mexico. The town was destroyed by the Mexican Army in a military raid on their village in April 1998. Featuring images of revolutionary leaders Emiliano Zapata and Ricardo Flores Magon accompanied by skimasked rebel warriors watching over the daily activities of an indigenous community, the mural was first painted in the jungle village of Taniperla as a celebration of local autonomy.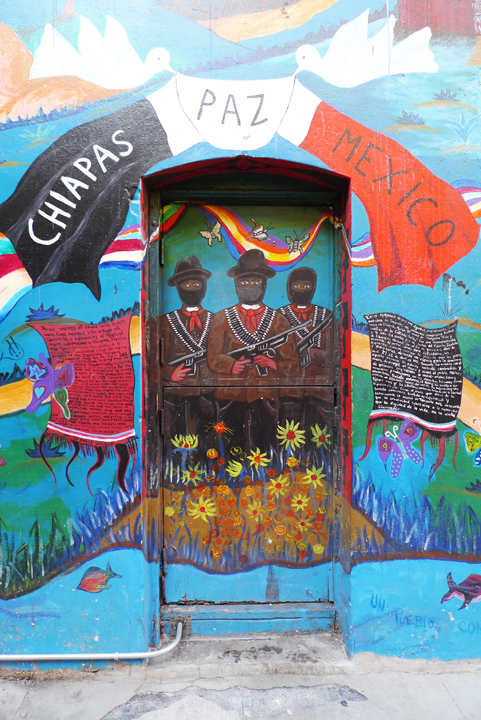 This mural has been painted in Barcelona, Madrid and Bilbao, Spain; Florence, Italy; Mexico City, Mexico; Oakland, California; and now, San Francisco, California.
Poles and strings hold up underpants and tee shirts while they dry in the sun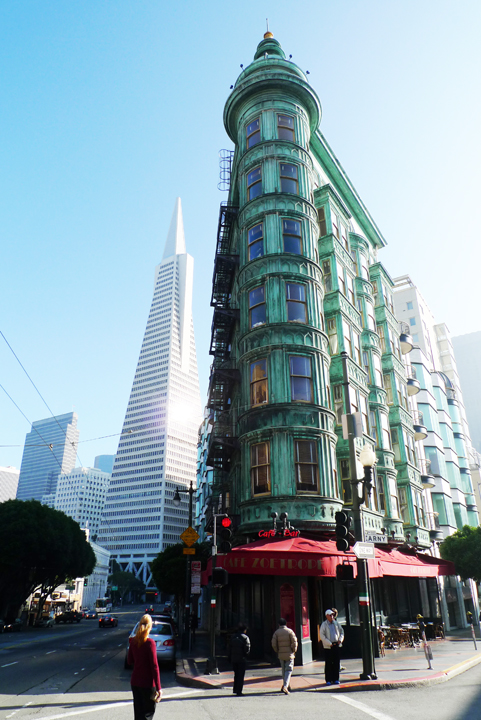 Cafe Zoetrope in SF is Francis Ford Coppola's Masterpiece .......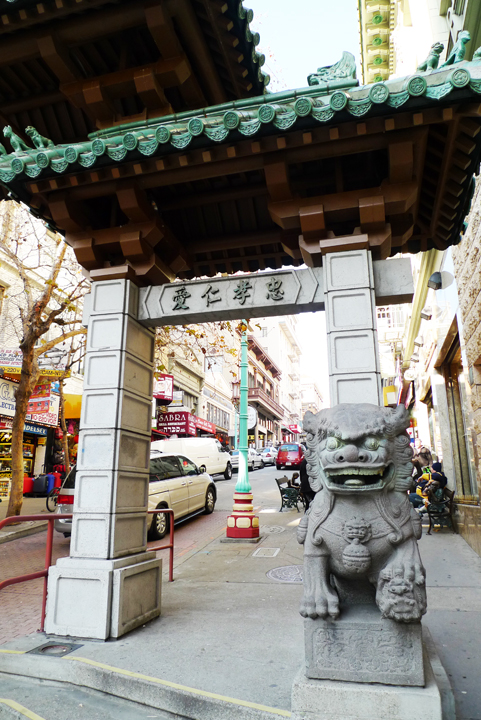 Search for Animal Chin continues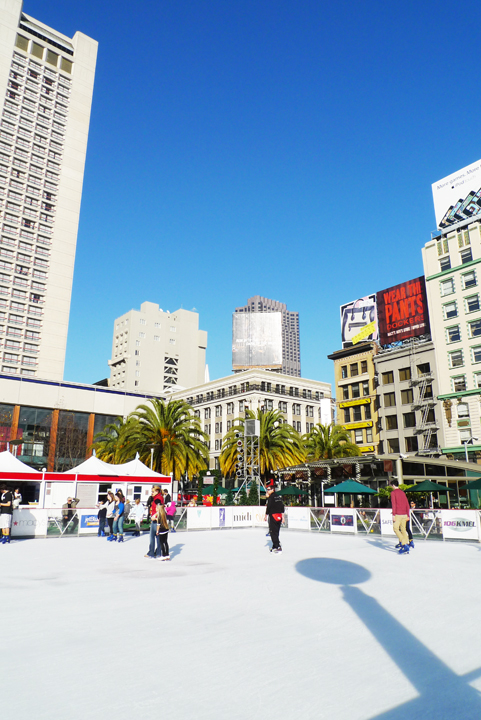 Palm trees and ice skates are a odd combo
This guy was hilarious.........He had great banter and stage presence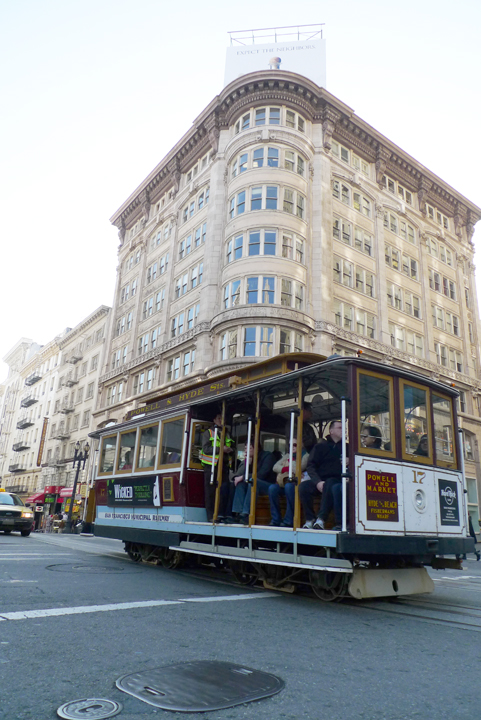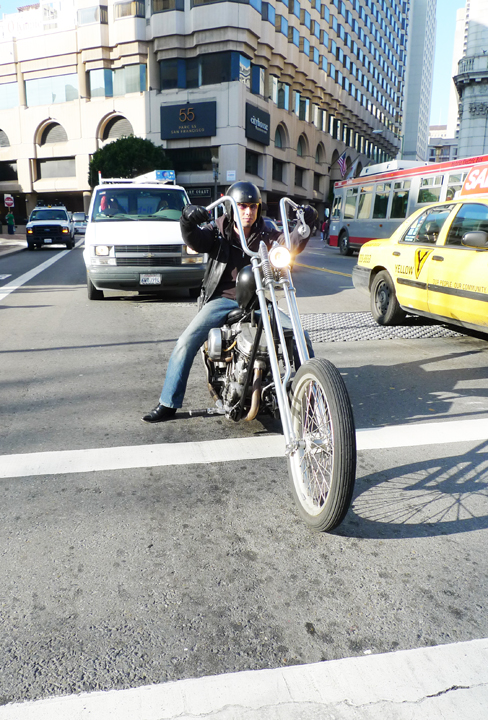 Japanhead
This outdoorsman gingerly crosses the road with his wares as the blue guys swarm Market street in a mid day raid.......