Space Invader hits east of Hollywood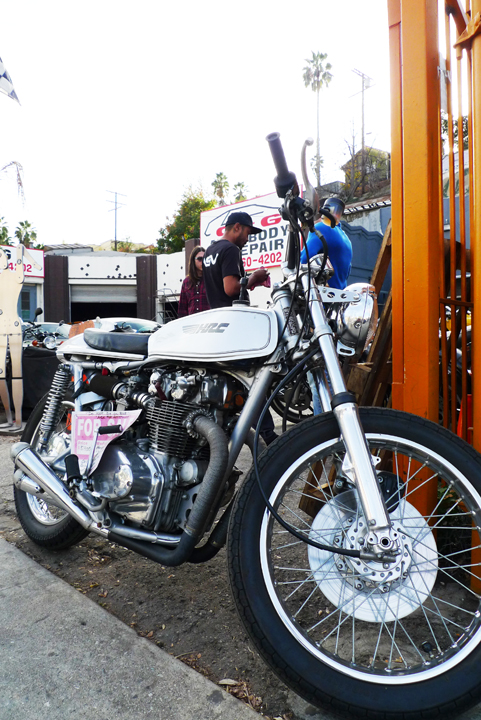 This motorcycle yard in Silverlake had some rad machines out front.........killer Japano race bikes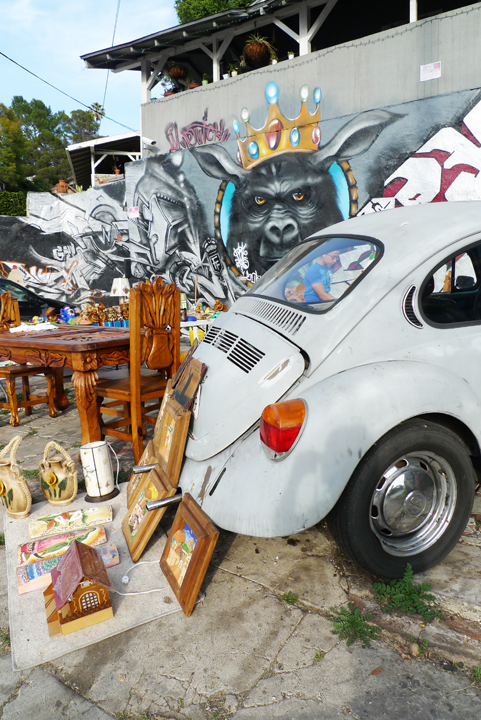 This place was the Apocalypse Now of yard sales.......So much mental gear and trinkets scattered all over the front garden of a house with a giant gorilla donkey mural on it . I was a bit peely waaly this day so i didnt engage with the locals. They looked mucho interesting too.......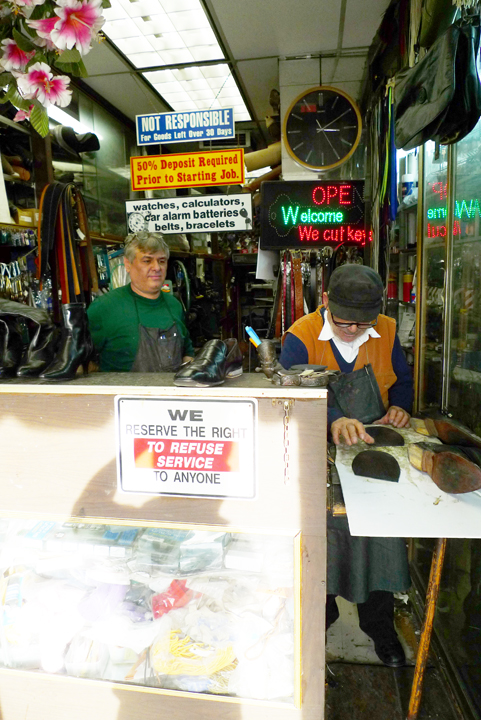 Found some Gepettos fixing piles of Mexican Lemmy boots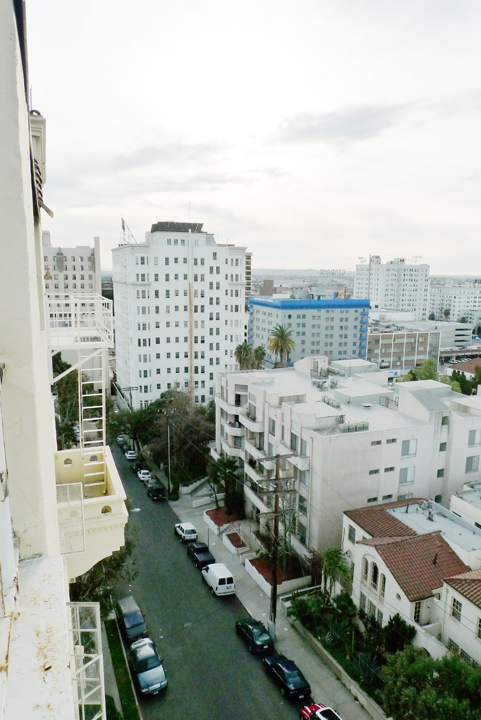 Rooftop wanderings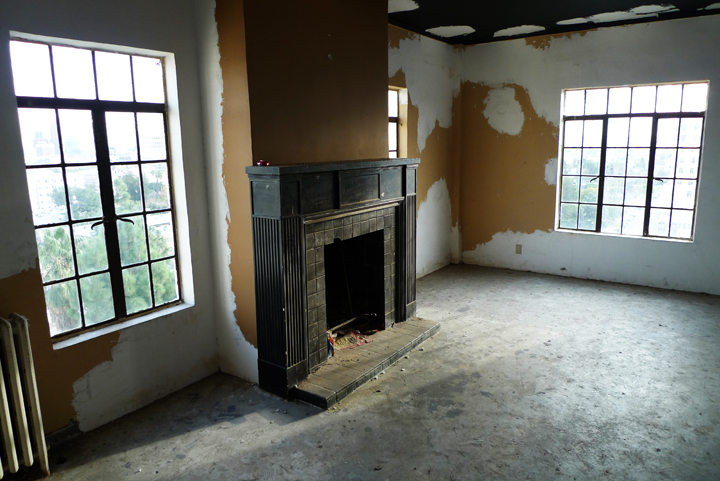 Freinds showed me an abandoned rooftop apartment. It was incredible. A full panoramic view of the whole city of LA. It was completely deserted apart from pigeons all in the roof......
Place was unreal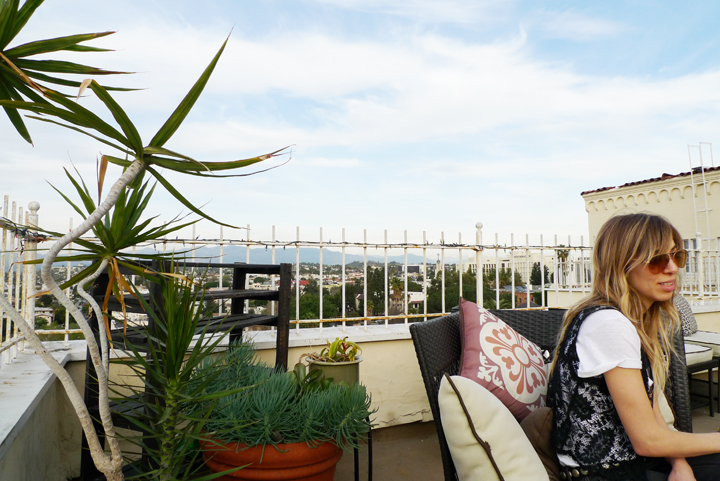 Claire relaxes on the occupied other half of the rooftop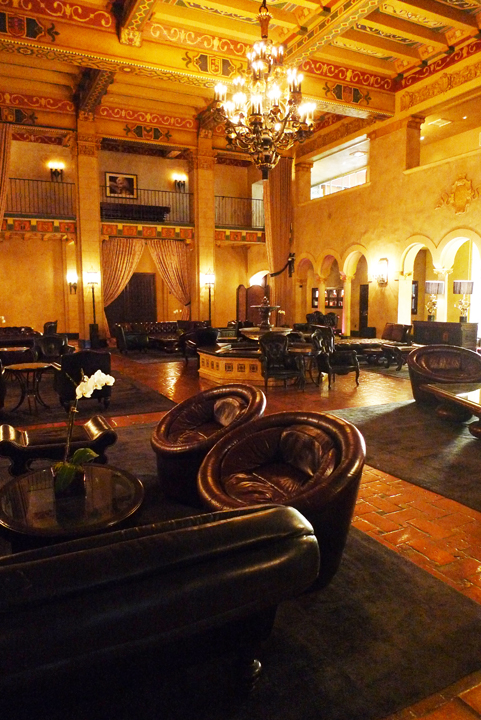 Back home to our digs in Hollywood........
The Roosevelt Hotel was built in 1927 held the first Academy Awards ceremony in 1929. Marilyn Monroe lived in room 246 for two years when her modeling career took off. Her first magazine shoot was taken on the diving board on the pool behind the hotel..........A wee bit o Culture n that !!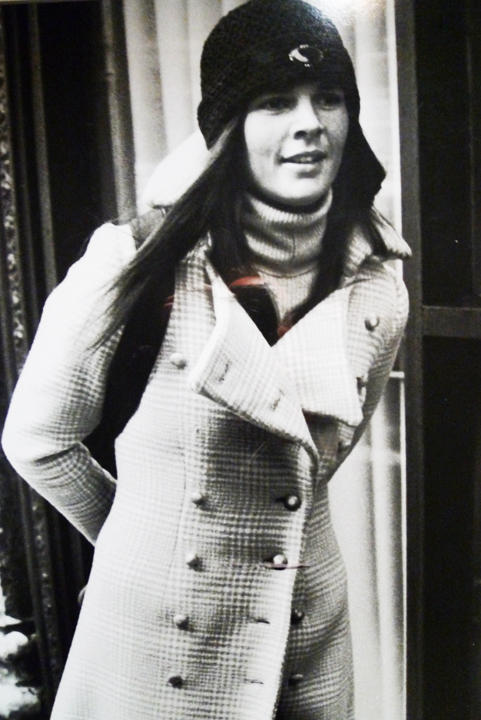 My fave classic Hollywood lady was hanging in the corridor outside my hotel room...literally
After seeing Ali Macgraw in Mcqueen's "The Getaway" i was sold .......