California Tour begins now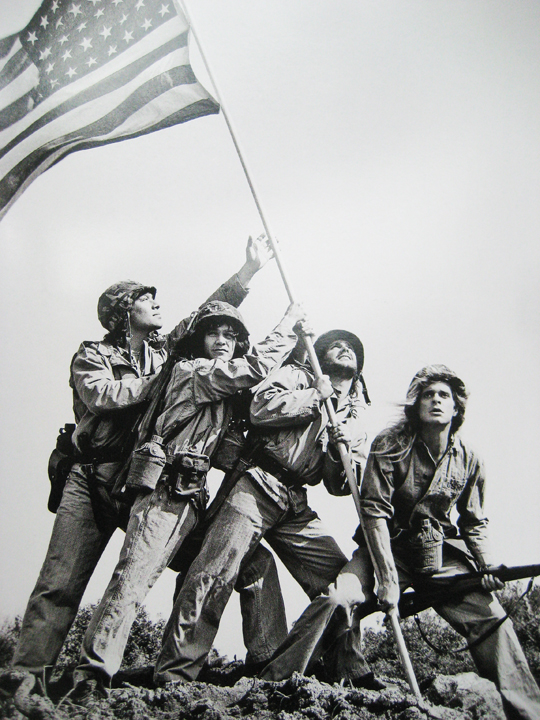 For kickstarters heres a fantastic photo of Van Halen gettin it done......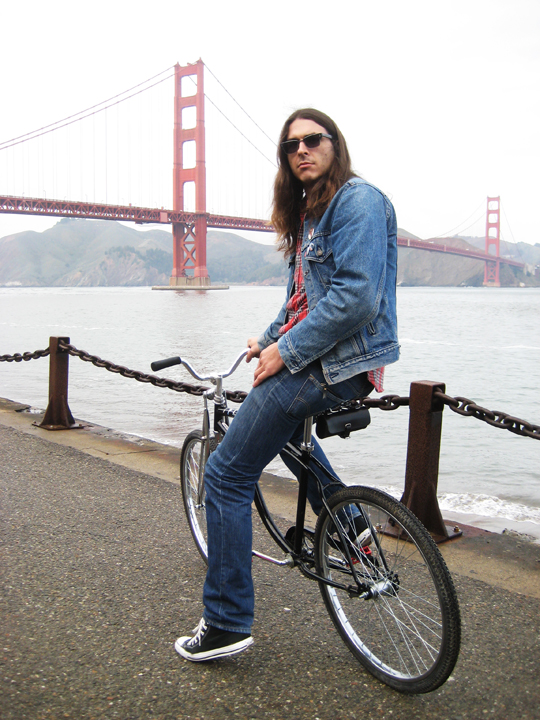 J Dog ....official SF tour manager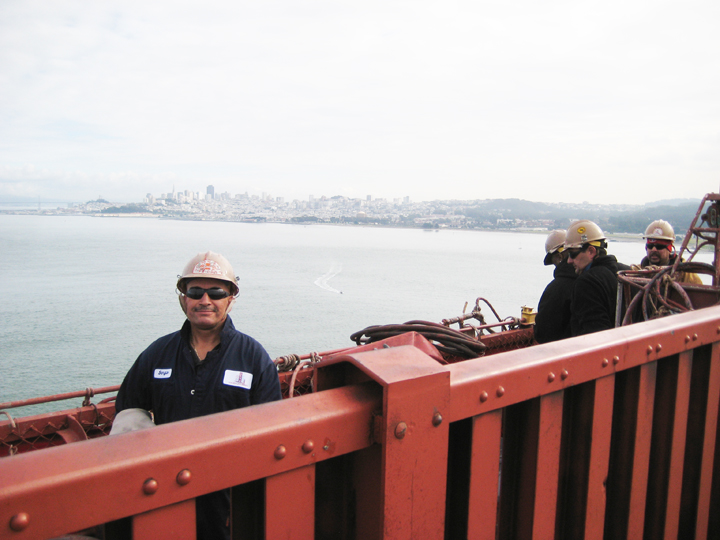 Bridge painters..........start at one end then do it all over agian.........
Tons of anti invader remains all along the coast
Best vintage Honda spot in the city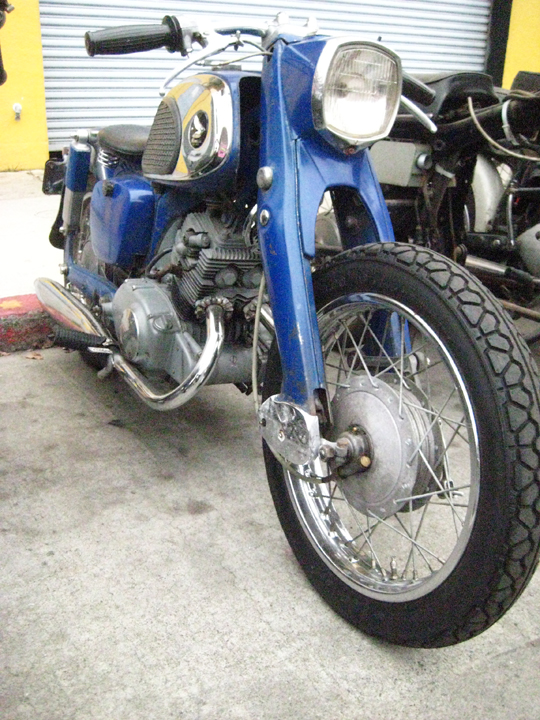 Always the raddest machines out front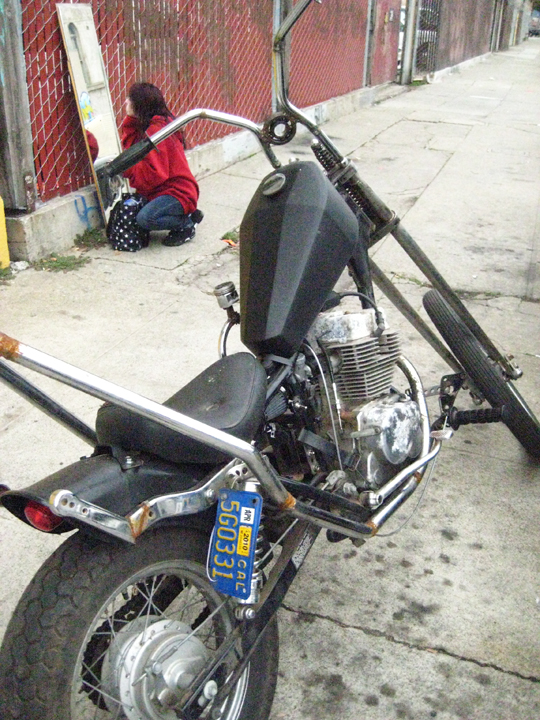 This outdoorswoman was puttin on her warpaint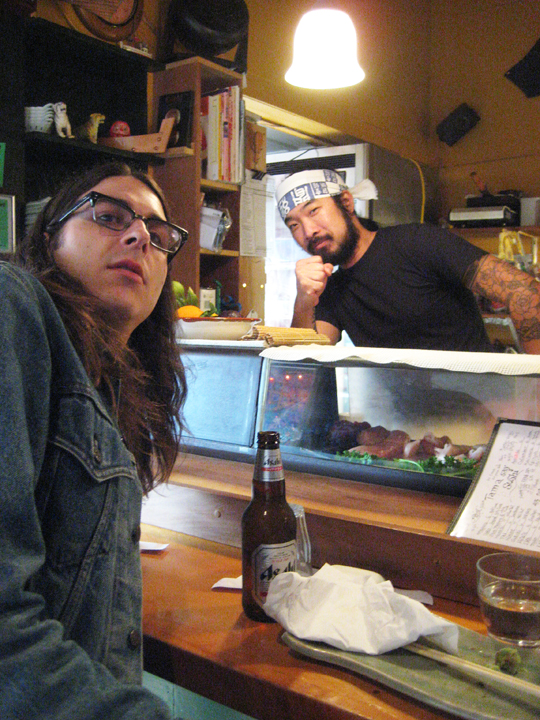 Went to eat lunch at Takasans work..........dude shreds at living ...TALKBOX FIIIIIRE !!
For years i loved hearing people from India speaking in english. They had the best way of pronouncing words and their accents were mindboggling. I loved every second it .......Indians were in first place until this recent trip to San Fran where i was around a lot of people from Japan. They blew New Delhi out of the ball park. Japanese have the most incredible way of speaking in english. Its pure magic and even better when written ........Phenominal work ! It even beats the Scots trying to use the english language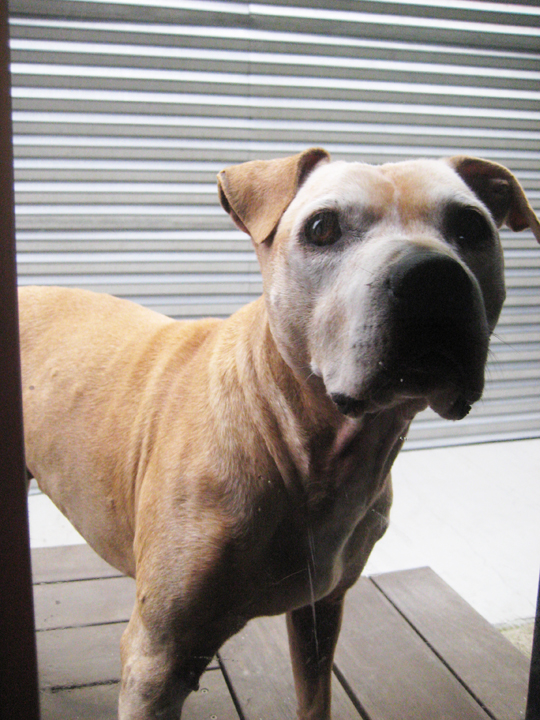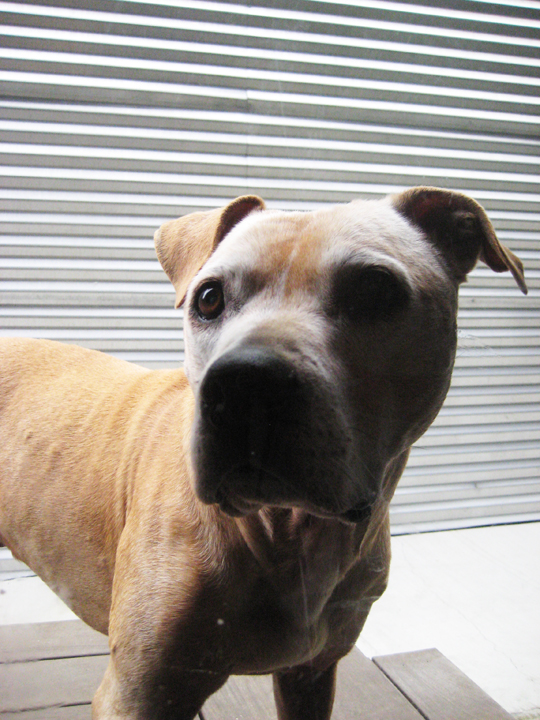 Back home to see my favorite Californian girl Sensi...........This is a rare photo of Sensi with no crutches , bandages , stitches or wearing a huge dog trumpet over her head - more on that topic later!!
Sensi rules .....