The all you can eat buffet at my resort is to die for ................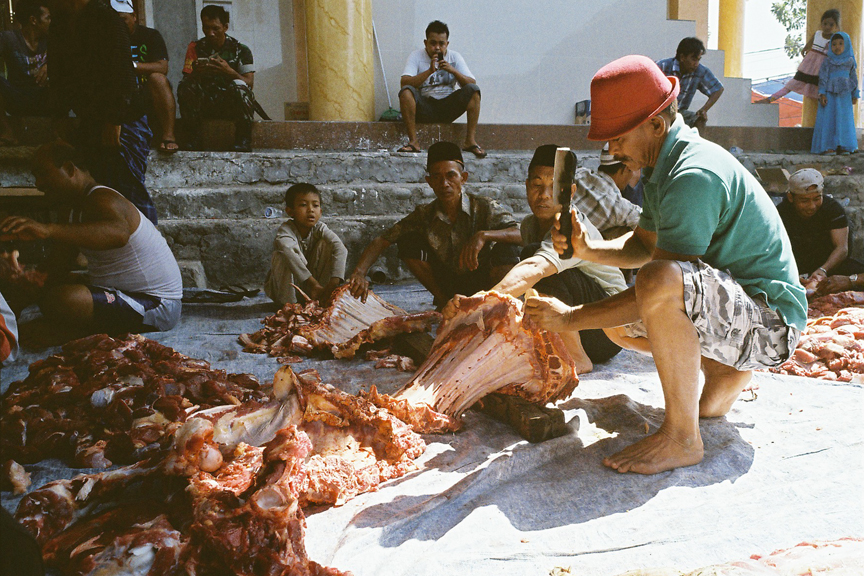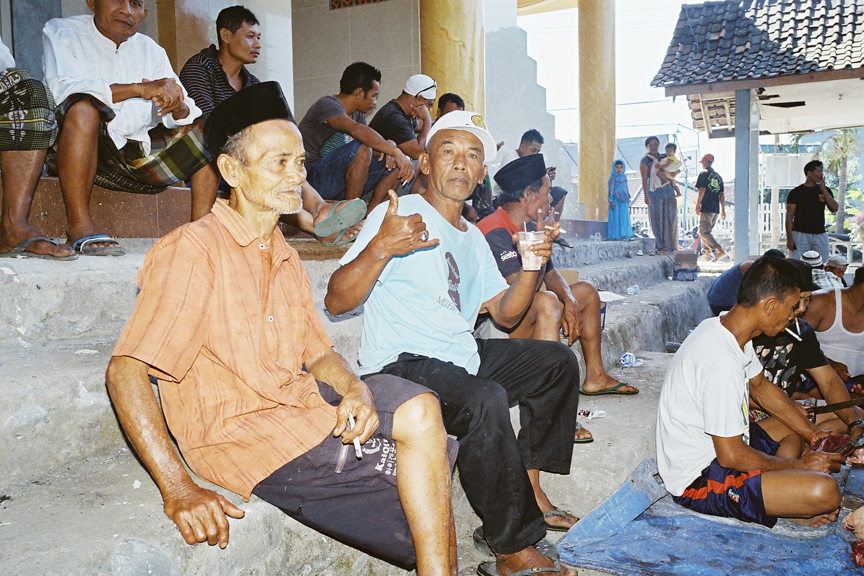 Once the sacrifice was underway. The crowd relaxed a bit and i got to meet and hang with these epic old meatlovers .......... They all were smoking and pounding waters.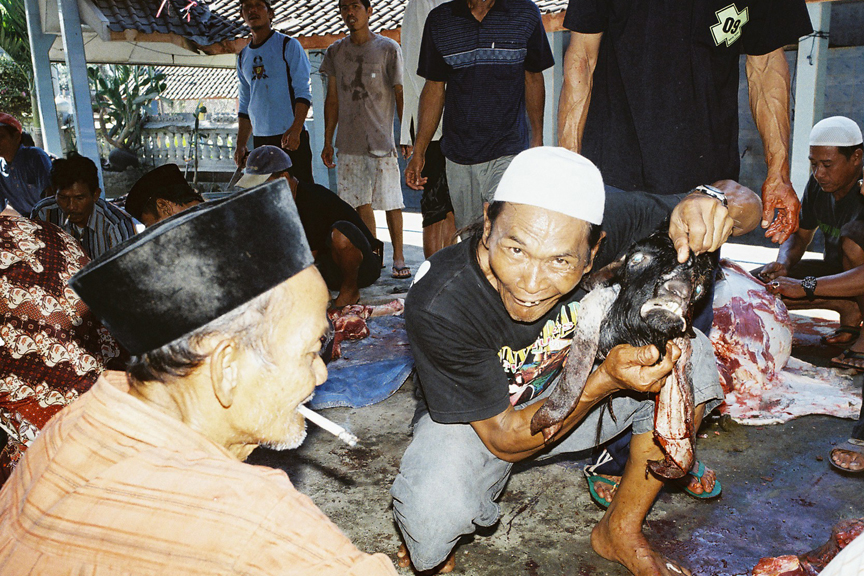 Then as always i meet the village comedian and maniac ......... He really worked the crowd using all kinds of handy props.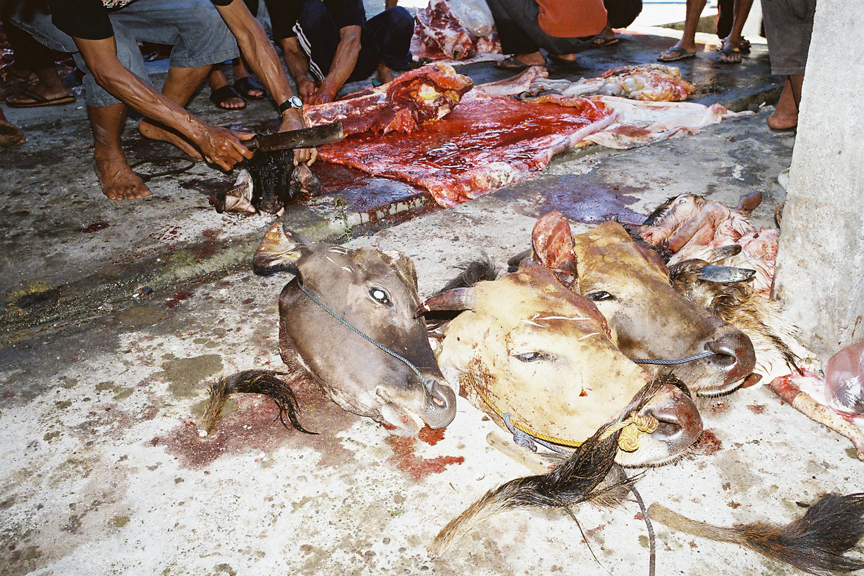 Today was fascinating and also heartbreaking ....... My weak ass western heart almost couldnt take seeing these beautiful beasts killed in front of me but the villagers taught and showed me every square inch of the animals killed is shared with the entire village .............. I watched a guy take the horns to make pipes out of .......... Every tiny scrap is used and shared .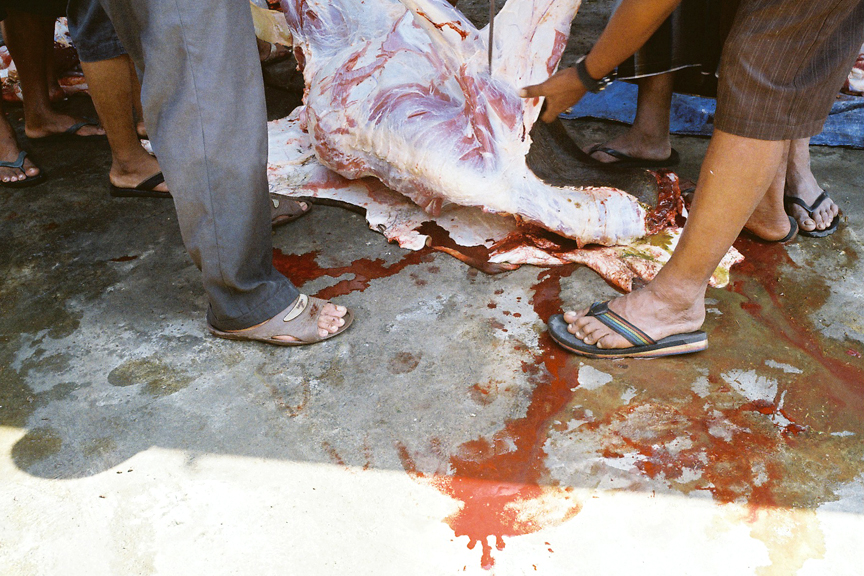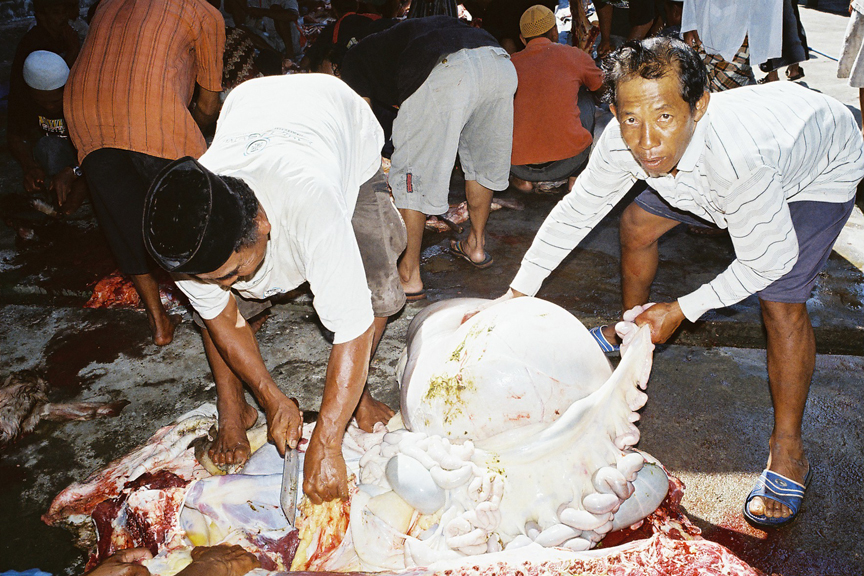 These guys were fighting over this stomach ........ It would make an amazing bean bag chair in the front room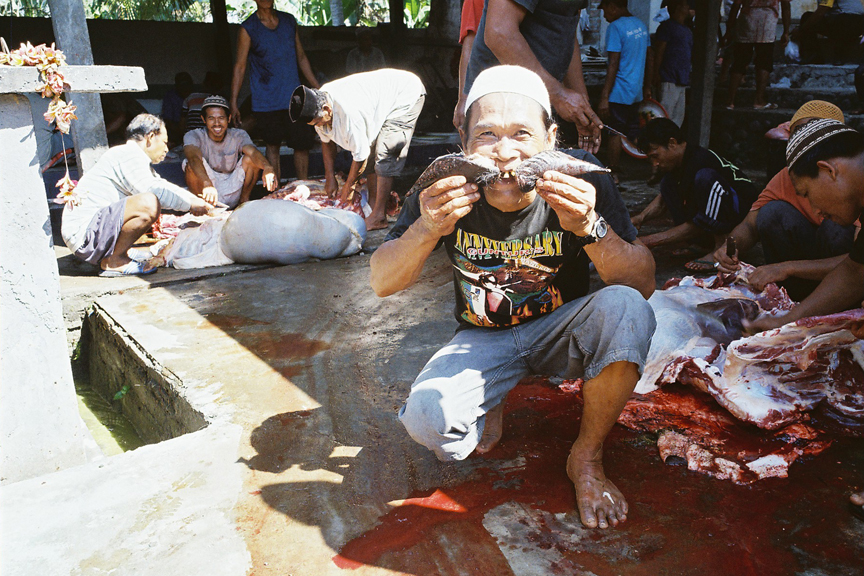 Meanwhile ............ Indonesian Billy Connolly had the entire crowd in stitches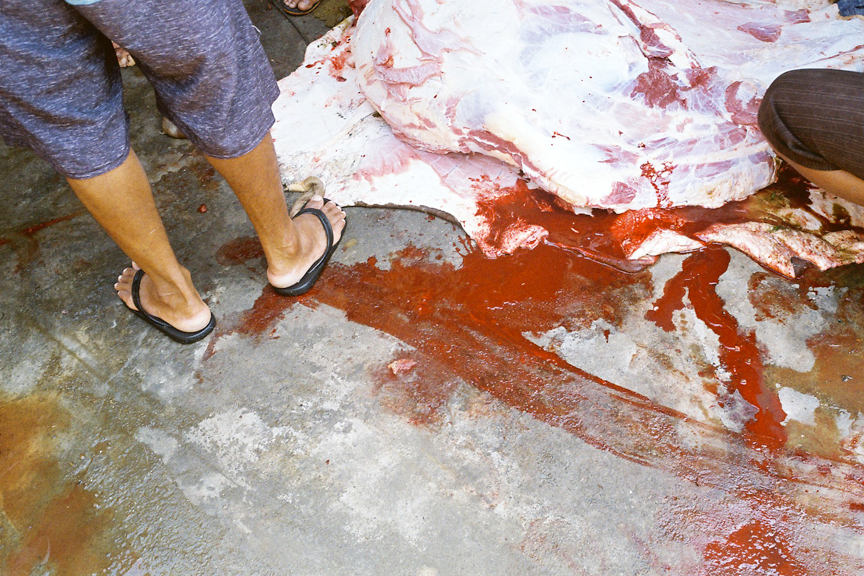 Everyone was incredibly nice to me and locals of all ages came up to talk to me . Although out of the corner of my eye during roll of film number 2 i noticed the chief of police filming me at point blank with his blackberry...... I continued shooting and moving around , thinking he was just filming the scene . but as i kept looking up he was directly above me capturing my every move .......... It didnt feel too awsome and him and copper cronies looked like a real tough bunch of chaps ......... I kept darting about the courtyard trying to shake him off but i couldnt ....... It was time to leave this house party ..........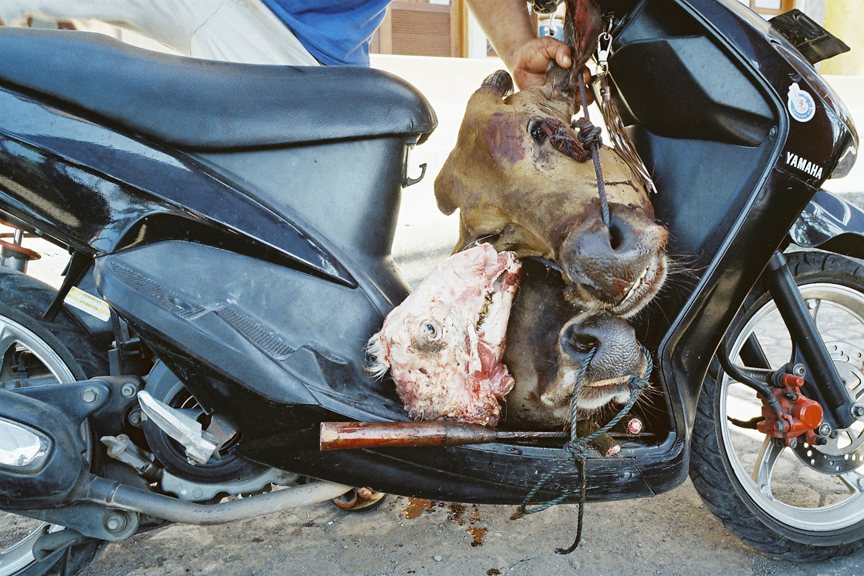 I quietly turned and slowly walked out of the Mosque . Immediately outside the high walls the air was clear . The hot unbearable smell of meat and sour grass in the sun was eyewatering. Felt good to walk outside and compose myself ....... Outside ambitious dudes loaded up their scooters with heads and other body parts ........
As i tried to clean the brains off my camera and my shoulders the police walked past me grinning . Each guy left with a huge portion of meat in a bag 5x the size of the other villagers...... cops are straight cowboys out here.........
I walked slowly back down the the beach and sat for a second and listened to the muslim prayer music over the loud megaphone in the tower............
Later that day i ordered a salad ...........