Luke Randall had a party in his labrotory to introduce his newest soundwave invention ..... Its called the Orgone Emitter.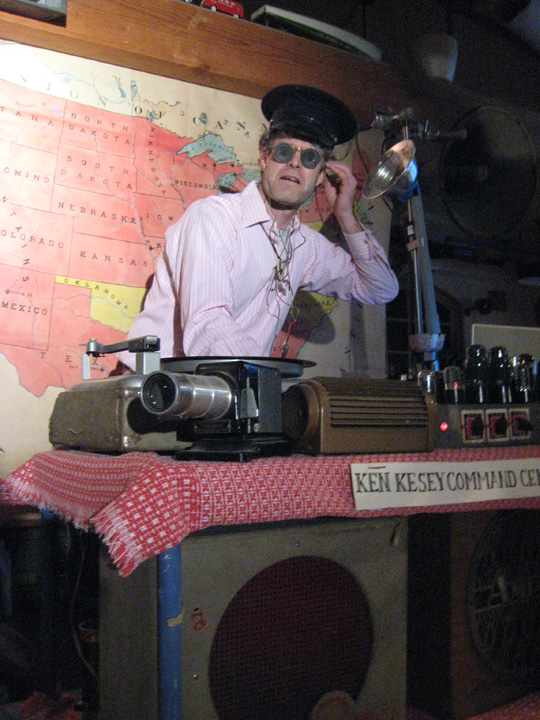 He mixes science , high fashion and great showmanship for an ace performance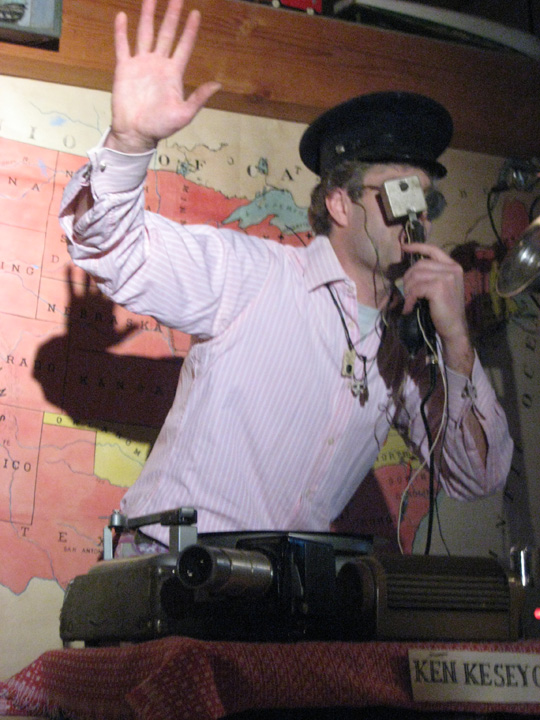 Luke warms up the equipment. He held a microphone to his ultraviolet spectacles and blasted the sounds from his eyesockets to the crowd from 2 huge air raid sirens............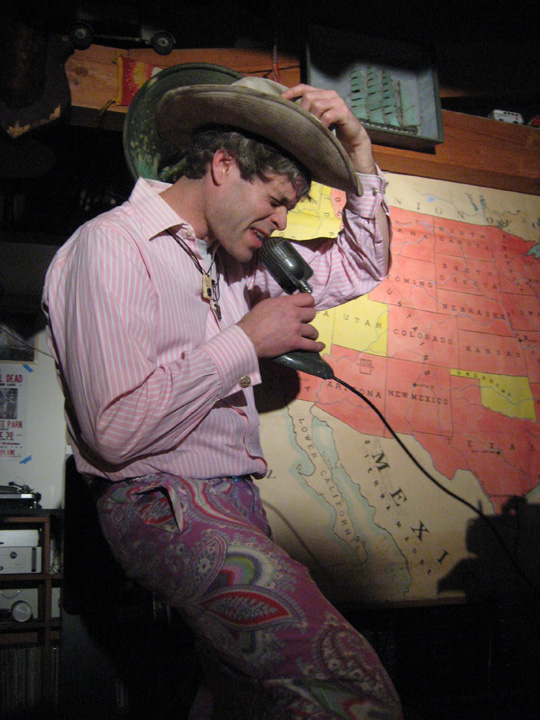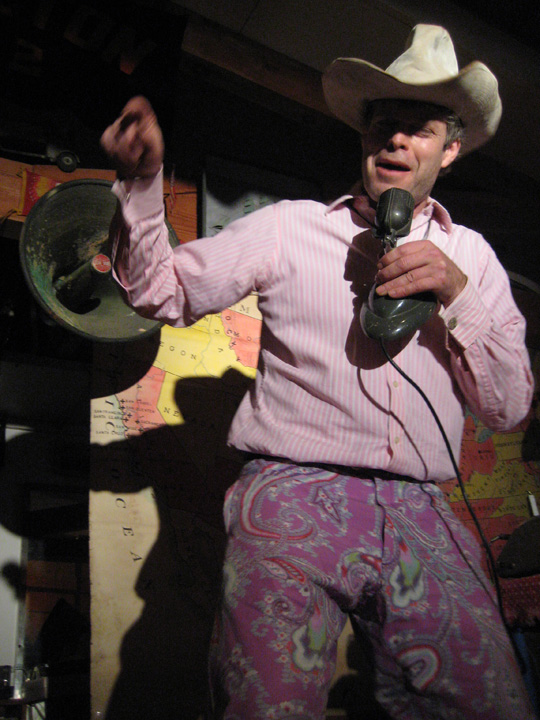 Then followed an epic country crooning sesssion.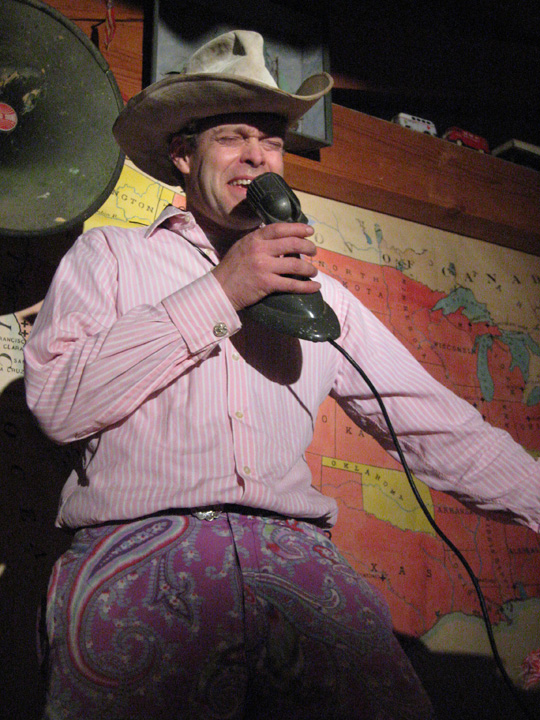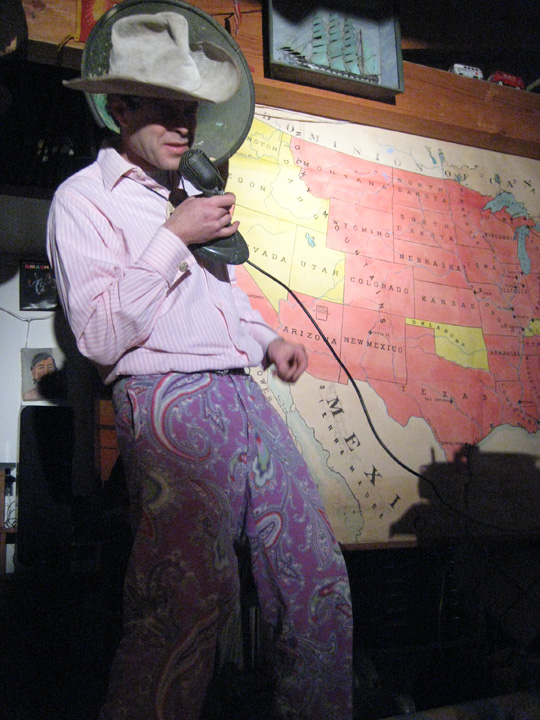 Gearwise his outfit was fantastic. He has a great collection of vintage hippy trousers. I asked him where he got his purple haze paisley jammers.....but he couldnt remember.....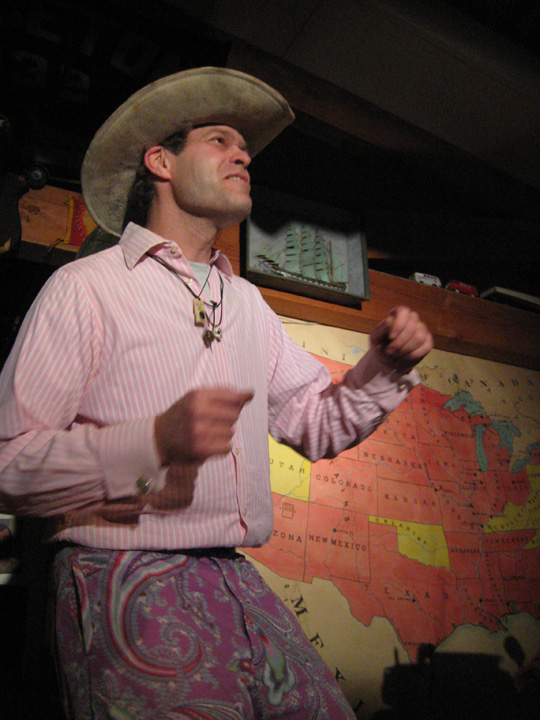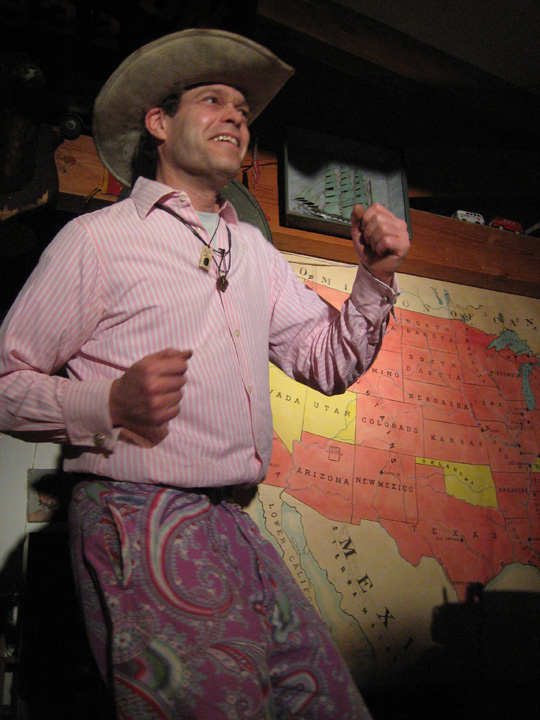 Dance Intermission -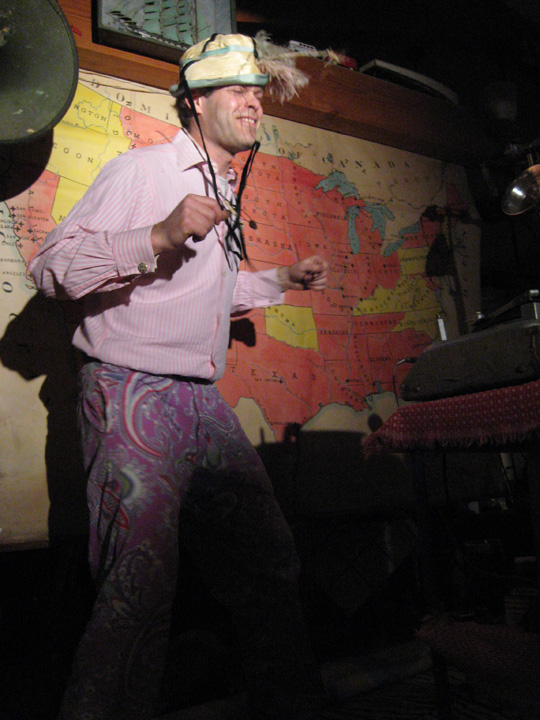 Many hat changes are essential for this kind of work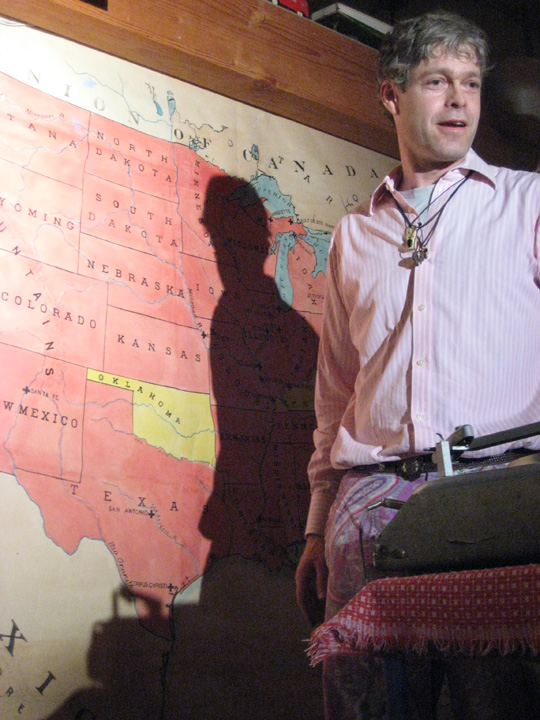 Every so often the presentation was brought to a halt by hecklers in the audience asking questions about his methods.....but they were quickly silenced by his rapid-fire scientifical answers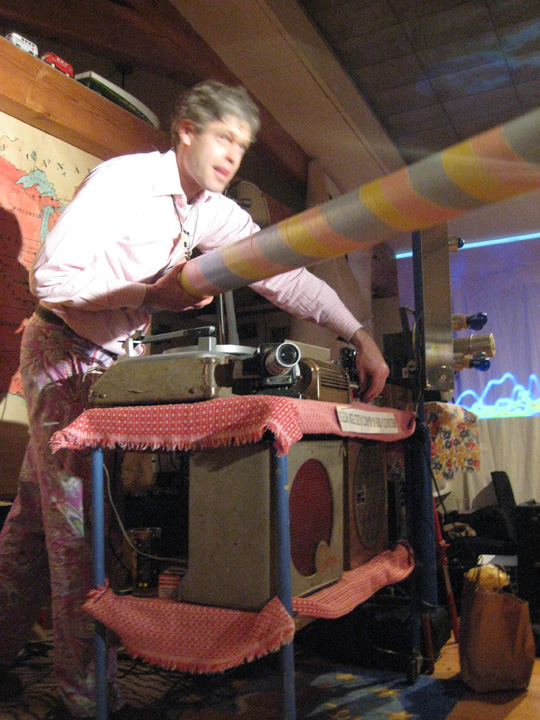 Other non believers were subject to the sonic wizard wand.........menacing sounds from World War 2 played and vibrated through this giant tube........the colors throw it off...its more gnarly than it looks......full on mindmelting boom stick.........its a big crowd pleaser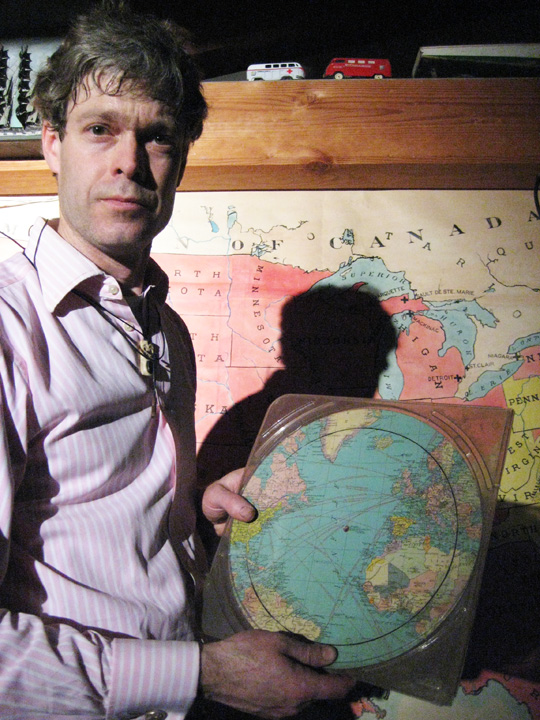 Luke Randall has the world in his hands..........the Mondo Man
The Orgone Emitter- Coming soon