Burnin rubber and film - At the race track with Puma .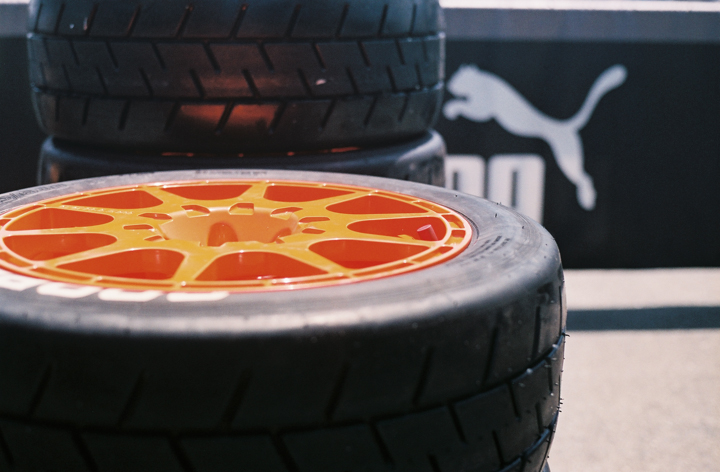 After 5 laps these tires will look like some shit from Smokey and the Bandit.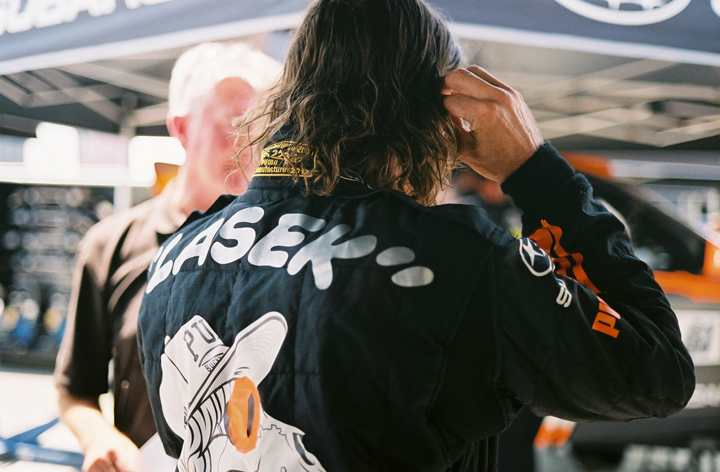 Hours ago Bucky Lasek gets a gold in the vert skating finals. Today hes racing around the track in his Subaru time machine. Manny does it all.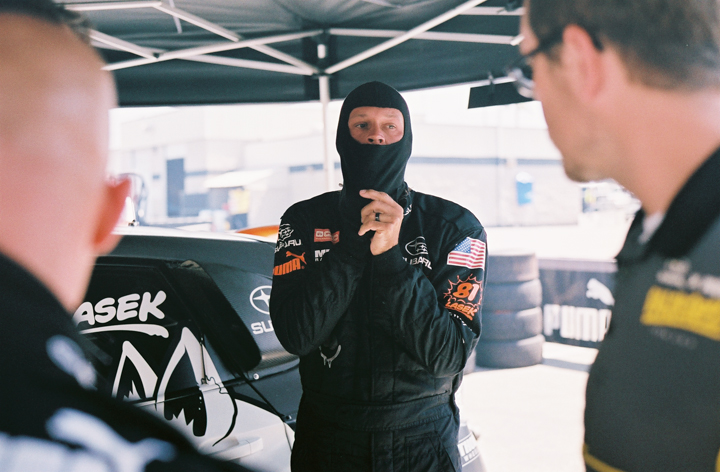 Race preparations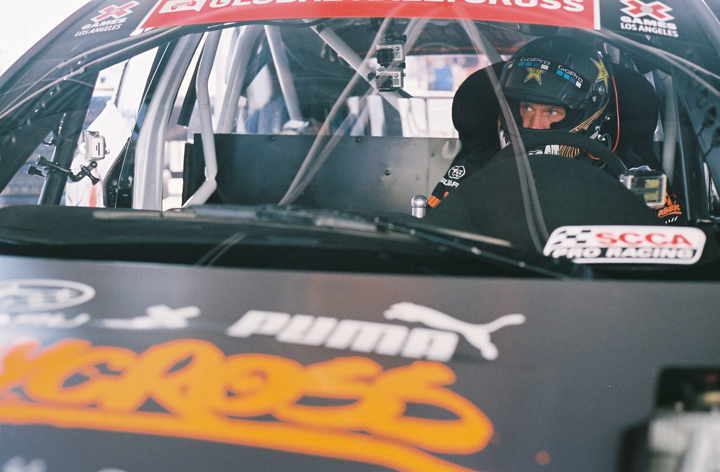 When he fired up his car sounded like i was trapped in Lemmy from Motorhead's throat.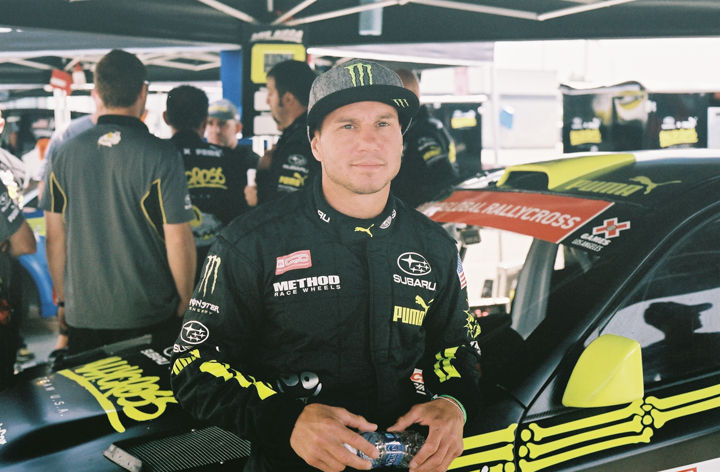 Dave Mirra is top shelf. Real nice bloke. Showed us all around the pit.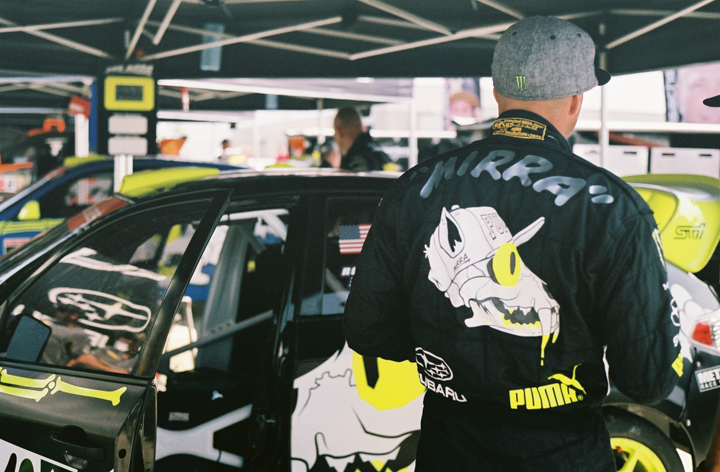 Mirra dominated the BMX world before driving Rally Cross.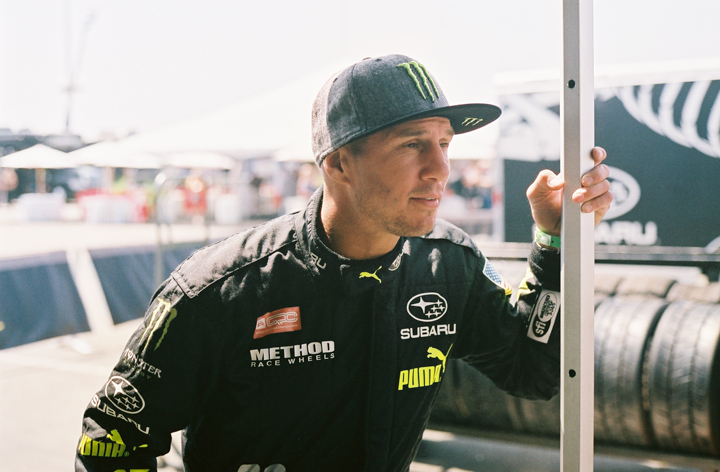 Mirra held the record for most X-Games medals until being passed by Bob Burnquist............... (and Bob's helicopter)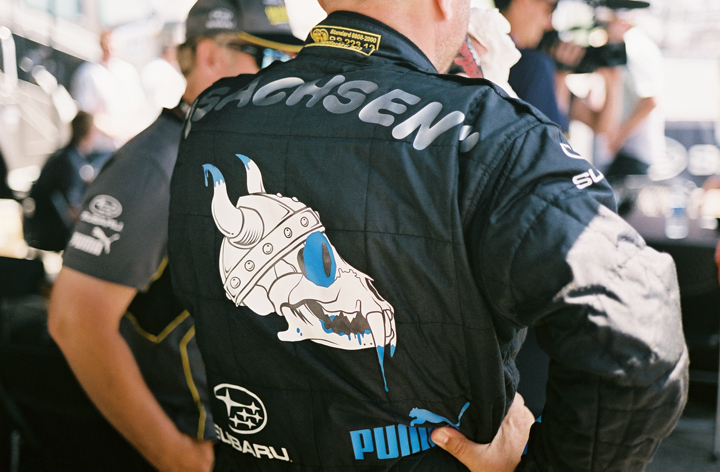 This is Puma's secret weapon. Sverre Isachsen from Hokksund in Norway. This guy is an absolute beast behind the wheel. His exploits have earned him the nickname "The Viking Warrior" .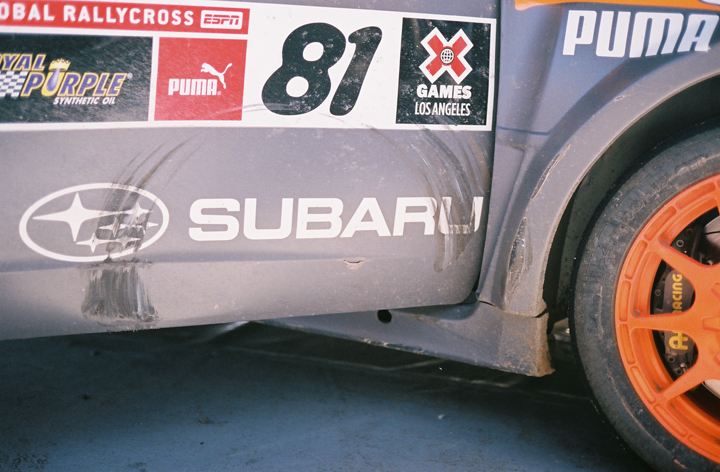 Carnage out in the stadium. Its just like regular driving in the streets of Los Angeles. Ive seen so many cars like this in Koreatown. Worse actually !!
Get ready for the viking track invasion - Coming up !!