The beach is deserted. Someone flicked the Labor Day switch.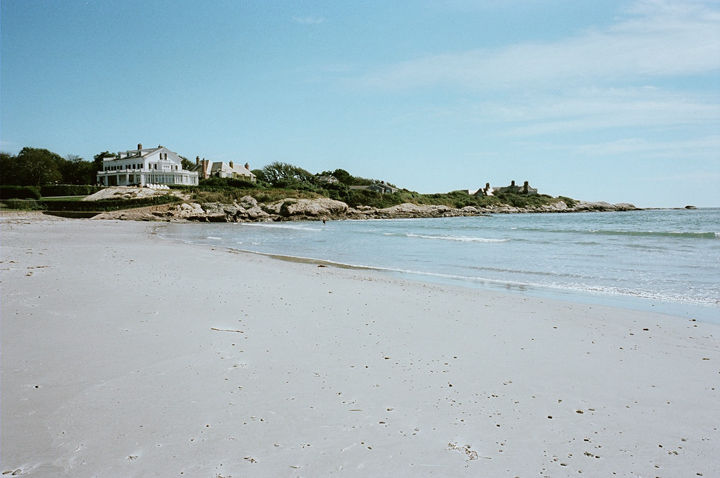 Perfectos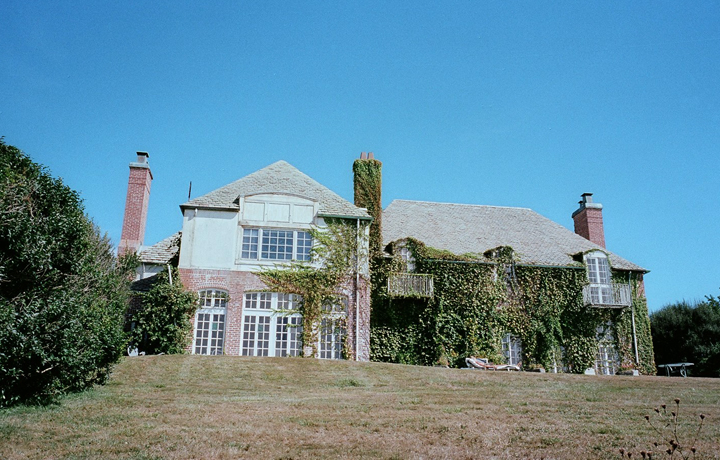 The ever elusive Gay Lion was seen slowly baking in the midday sun. Held together with speedos and olive oil, he basks before he goes hunting for an ice cream around 2pm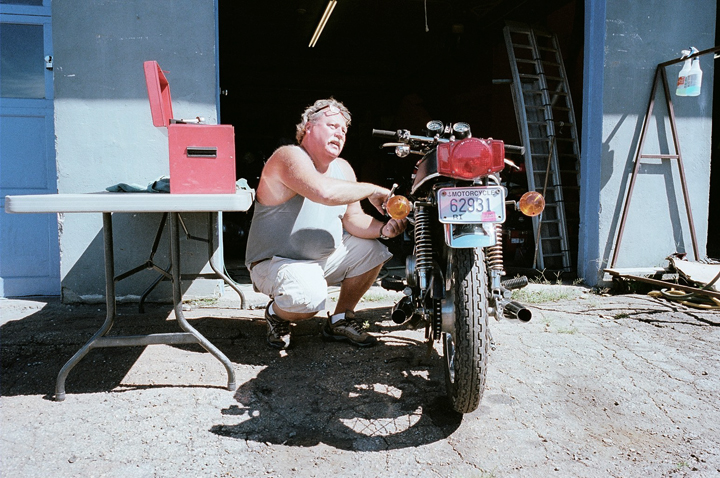 Also another professional tanner - Mr Marty of the Johnson Family Motorcycle Salvage Crew.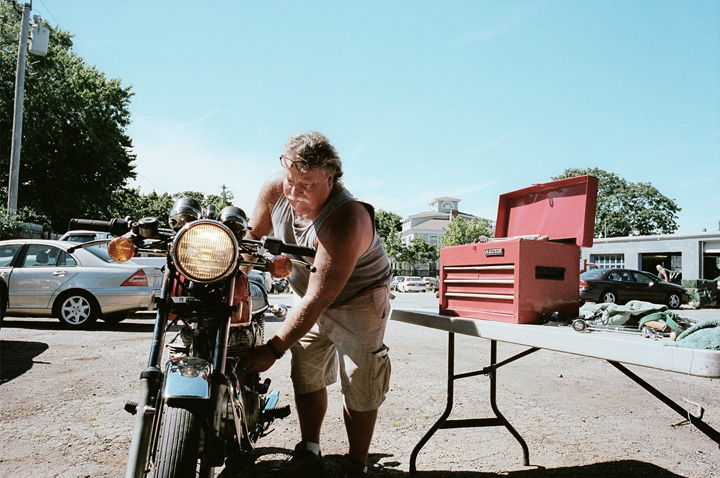 This young laddie is a 9am beach goer. Long days at the sand office. Epic antics out at Marty's garage. He loves stuff .
He has so much of it , i ran out of film.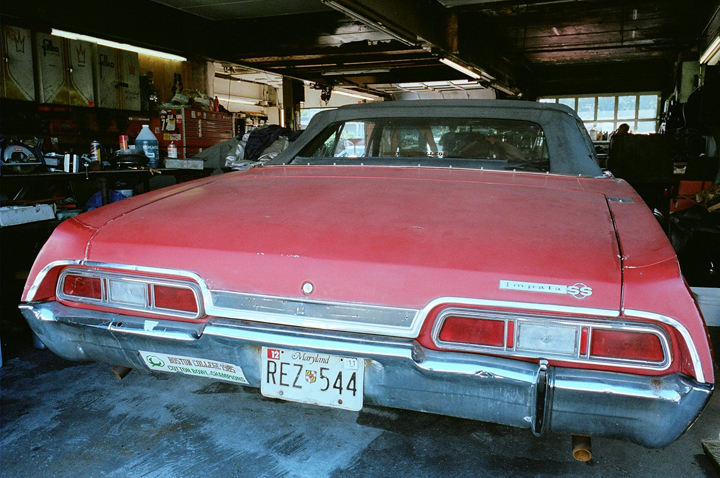 Duffs world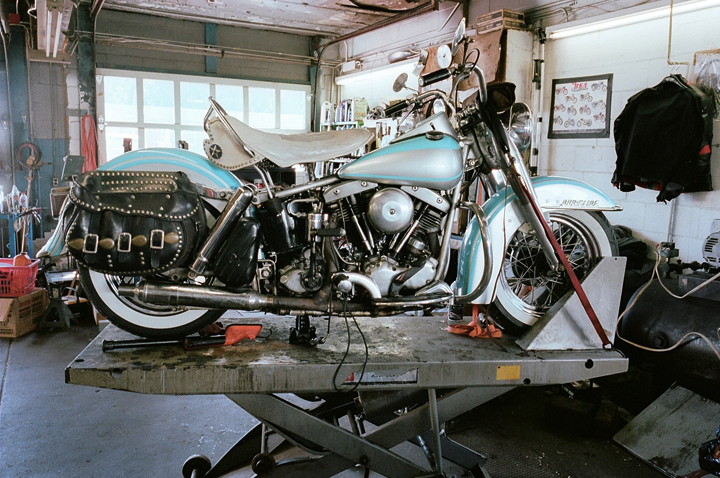 Top shelf American muscle. Duffys Harley is mindblowing .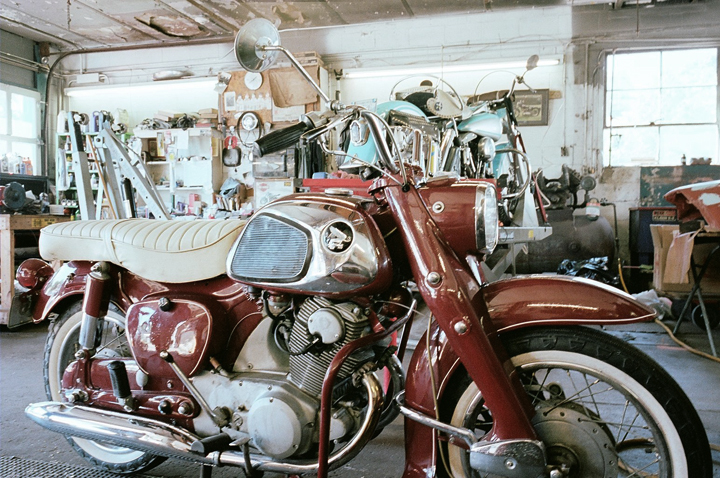 Honda Dream
Summer is not over ........... Blazing saddles all day
Explorations and location scouting
Spot the big grey goose neck bird in the photo and win a gift certificate to the Spa in the back room of Jimmies Saloon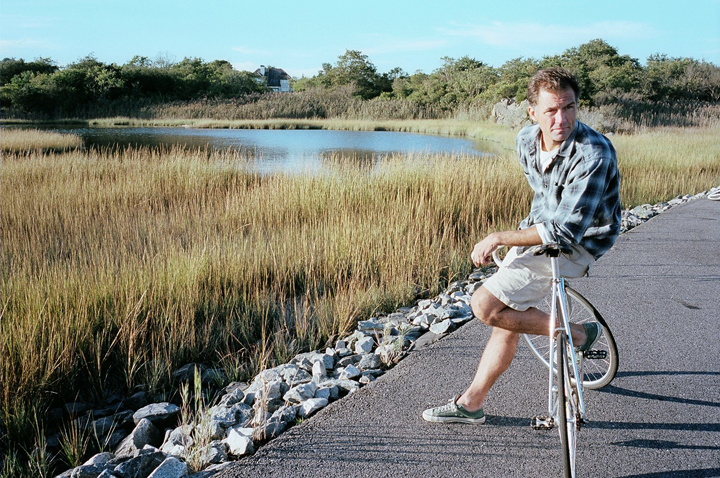 Spartacus Dave is back from the Far East and beyond.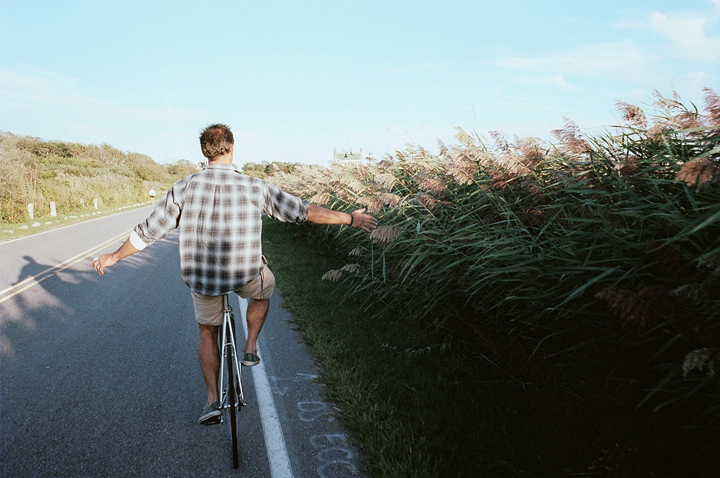 He had phenominal stories from the edge of the world.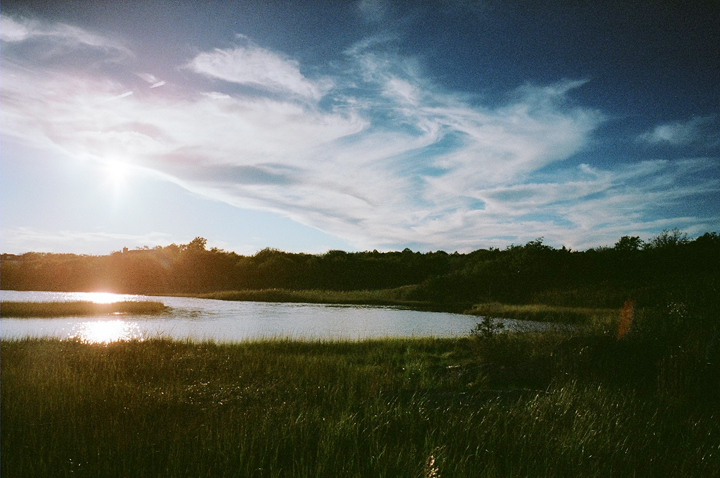 Sun sets over the marshlands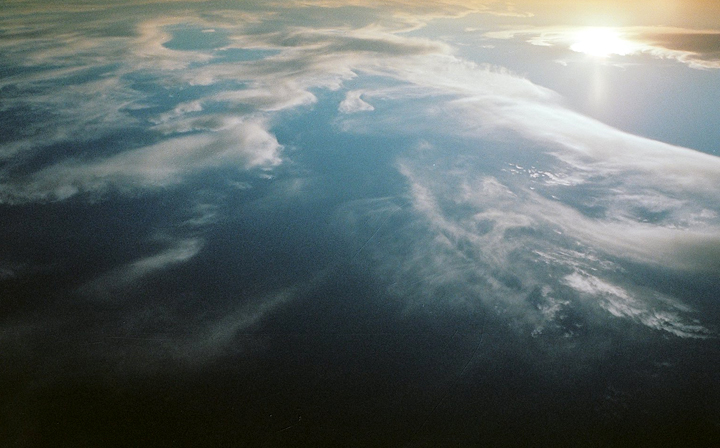 Its a Big World ......... Welcome to it !!