Zero dull moments on the WB porch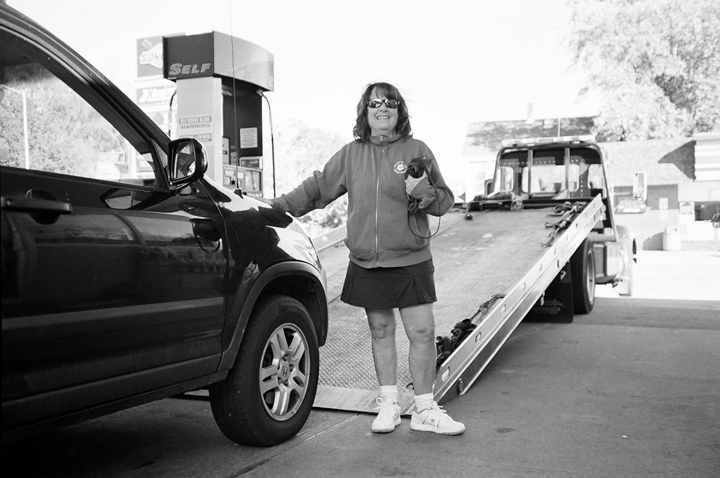 Mothur Natur's wagon broke down and had to be towed. Ive never seen anyone be so cheery and upbeat about a breakdown. Beth rules.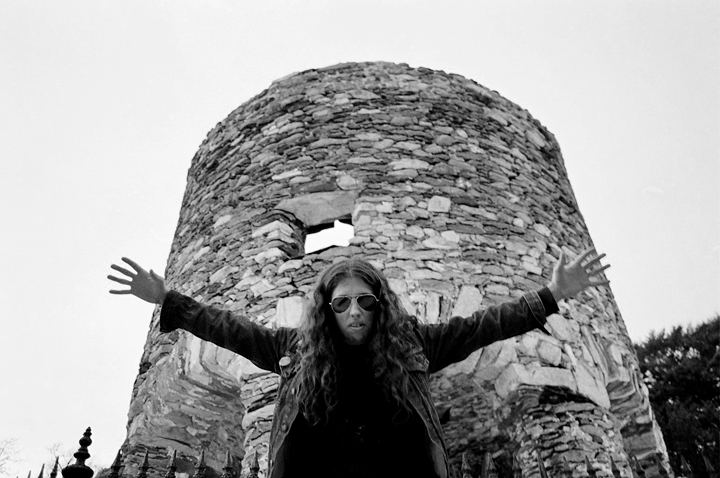 Tooth in front of Jim Egan's tower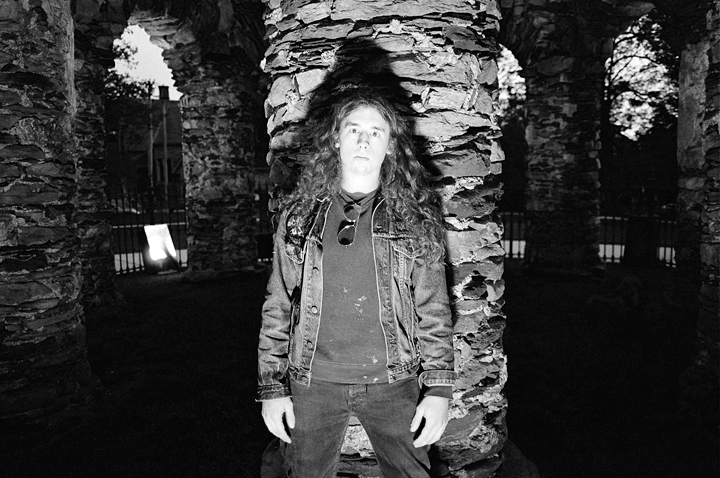 Searching for Jim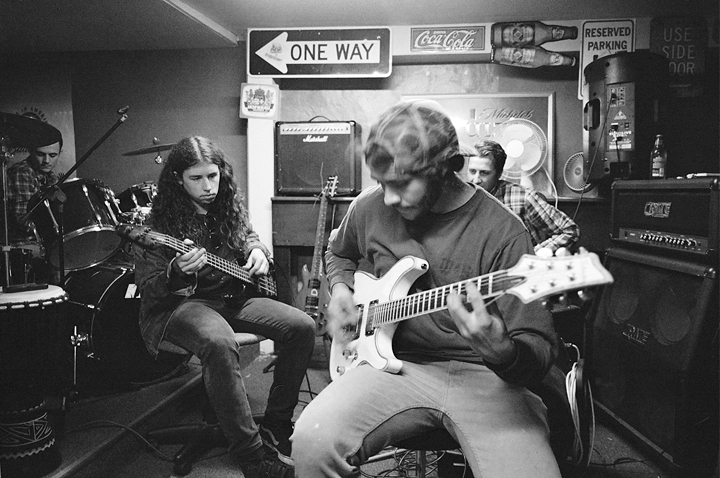 Caught Human Black in the practice room. Look for the upcoming album Black Seagull. Only on sale in fine deli's that stock boars head products.
Tonight at Billy Goodes - CD release party for We Own Land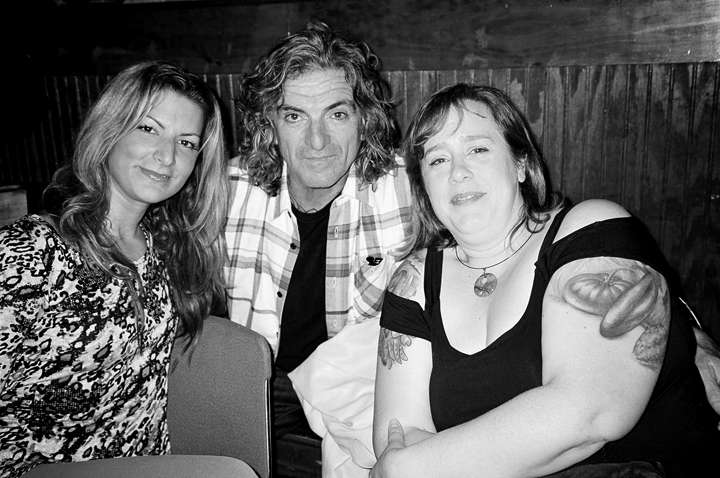 Danielle and Michael Drugless with Mrs Metal Mans bird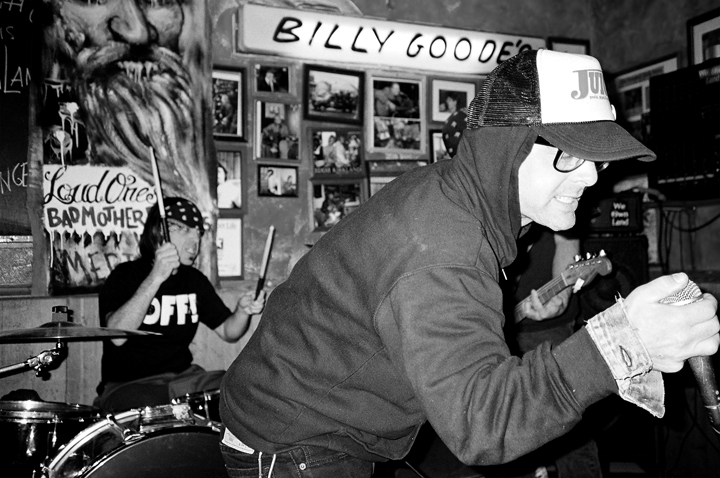 Like greyhouds out of the gate - The Loud Ones exploded on stage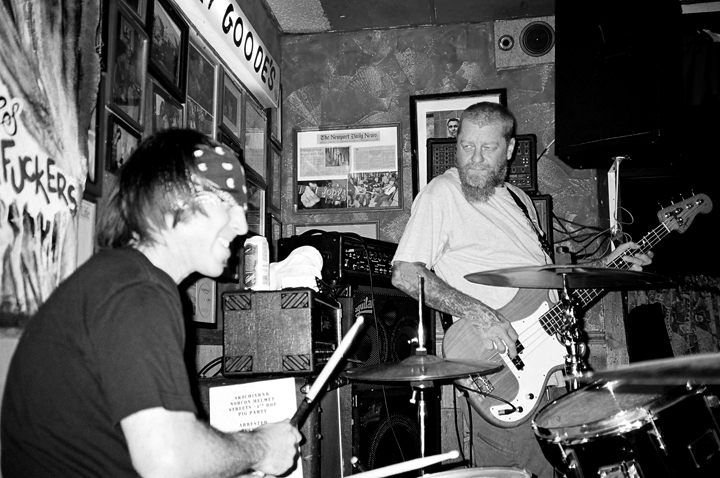 Dino and Fred Smith III - High octane fueled . No stops on this freight train .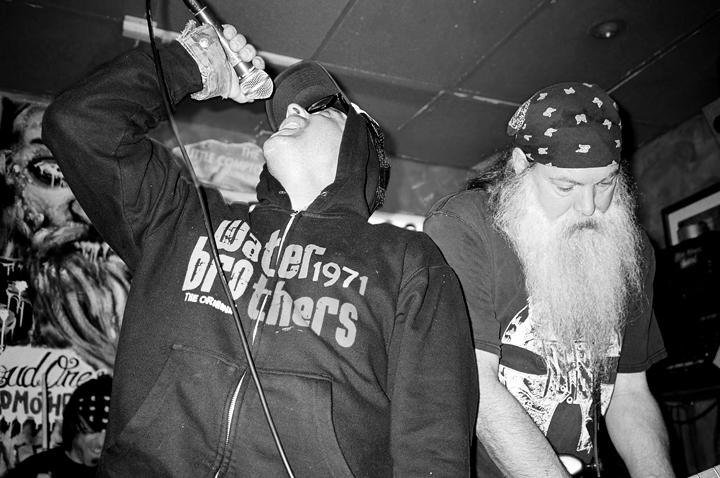 Brian and Metal Man hold back the seething crowd
Up next "White Dynomite"