Big day down at the bomb shelter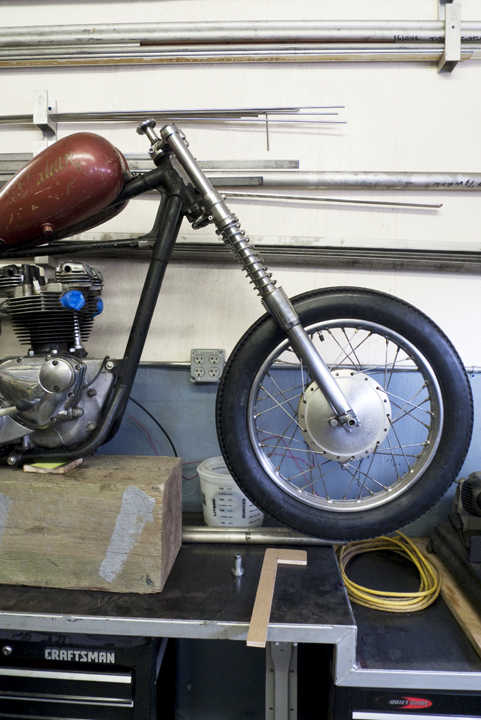 Front end rebuilt and on the bike. This was a huge step that took way too long but man was it worth it !!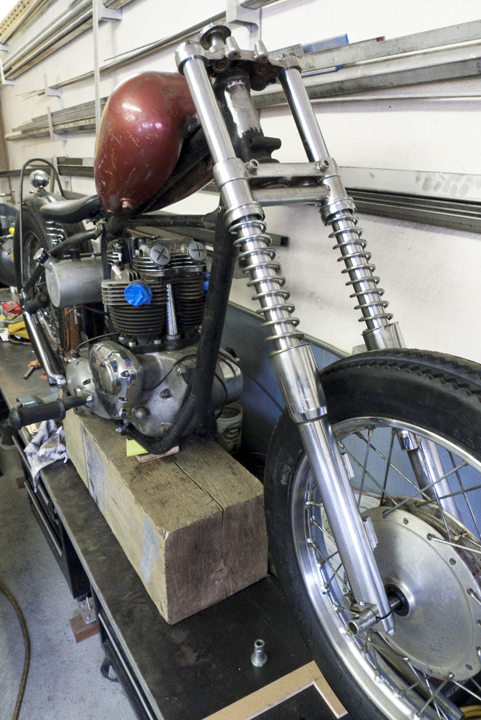 Forks were a bastardo in the beginning but after some torturings they came out great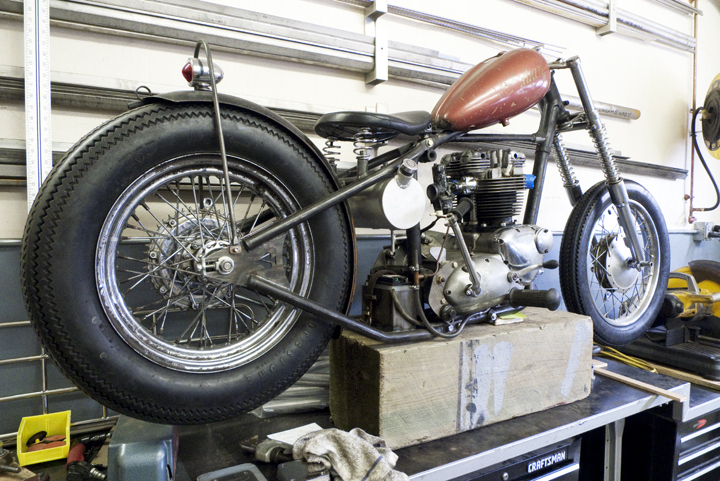 Soon bloody soon !!
Chopper update photos are boring as hell so heres a bonus photo of Big G and Ellie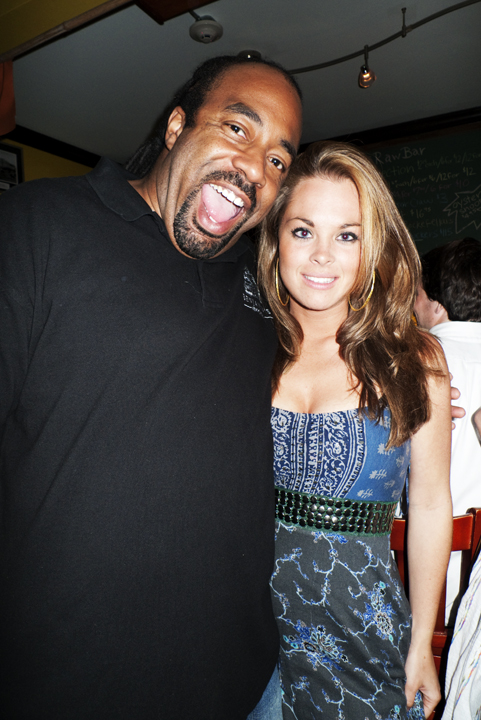 Partyin !!