Up at the Waterbrothers HQ we had our first Flea Market . People from all over set up in our yard and the whole place looked like a giant gypsy camp or your standard party situation in Calcutta . It ruled , people brought the coolest crap. Each vendor brought their own table and chair set up and first to arive got the prime spots on the lawn.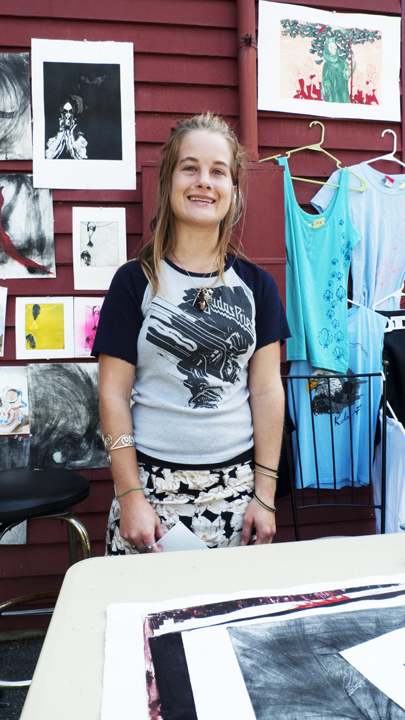 Mini Wombat's booth had tons of her original prints and piles of vintage gear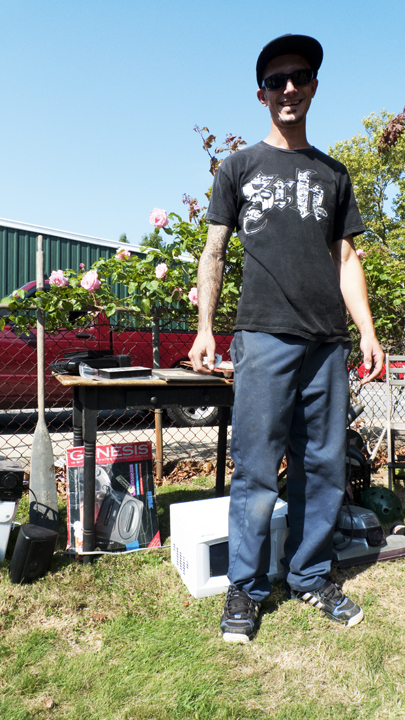 James got a booth together within minutes of finding out about the market..... Im not sure his bird was too chuffed when her microwave was missin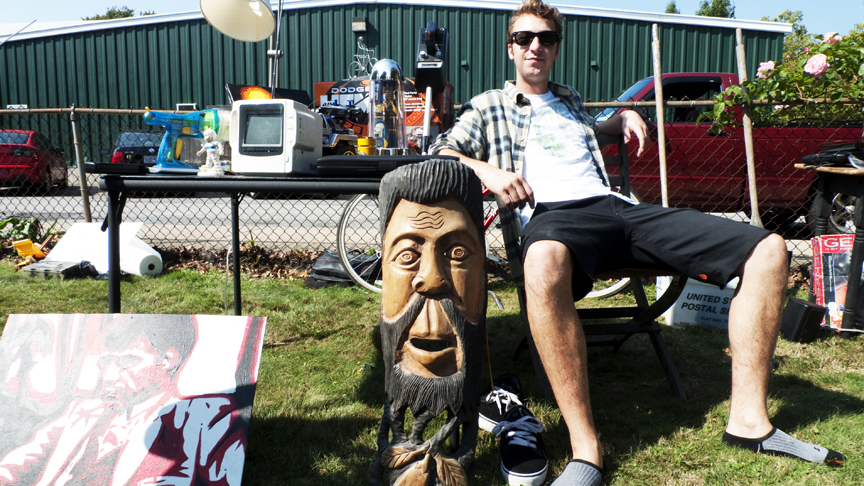 One flew over the Coopers Nest had the best booth... All kinds of useless epicness and radical awsomes.... He even put his sneakers up for sale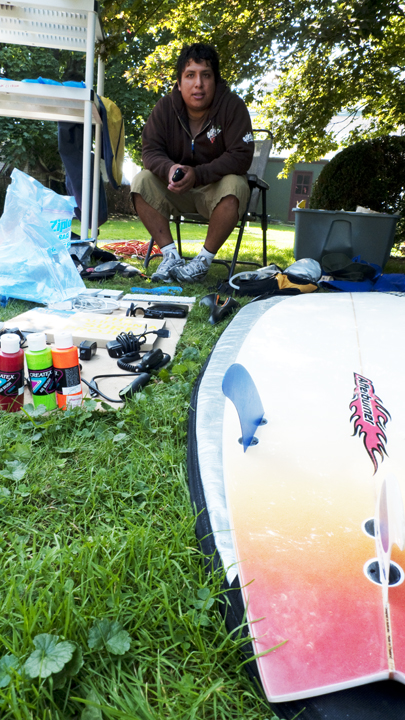 Thomas from Peru had the entire contents of 3 Wallmarts on the lawn.....Rad bro !!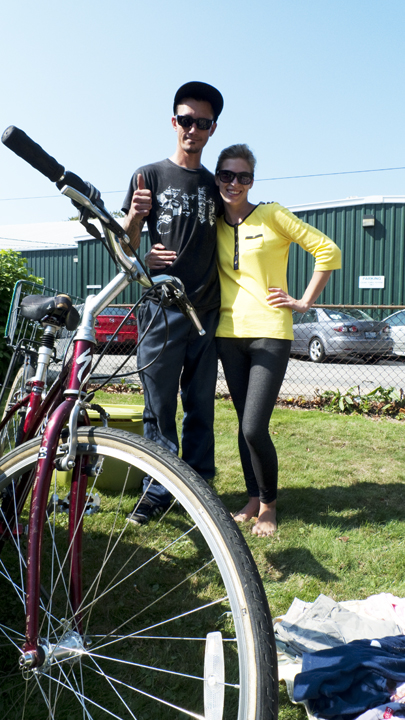 All time best flea market moment - Sara set up her vintage shoe camp across from James table ...Two minutes later .......
Sara - Hey thats my bike
James - Huh
Sara - Yea man thats my bike that got stolen from back of Jimmies Salloon
James - Really
Sara - Yeah man
Priceless times at the WB stolen goods fair !!!
James handed over the bike some drunko sold him last summer....... No sales here but endless laughs !!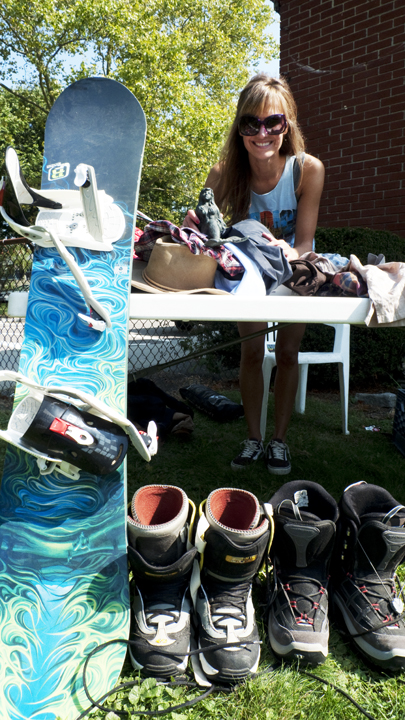 Tara's snowboard shoppe
Chauncey bought this ace Honda but not at the market ........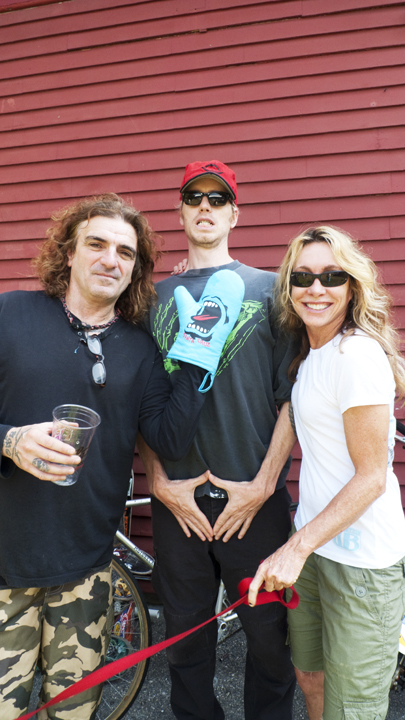 Oven mitt master and ringleader - Earth Wind and Package with superstars Chill and Gail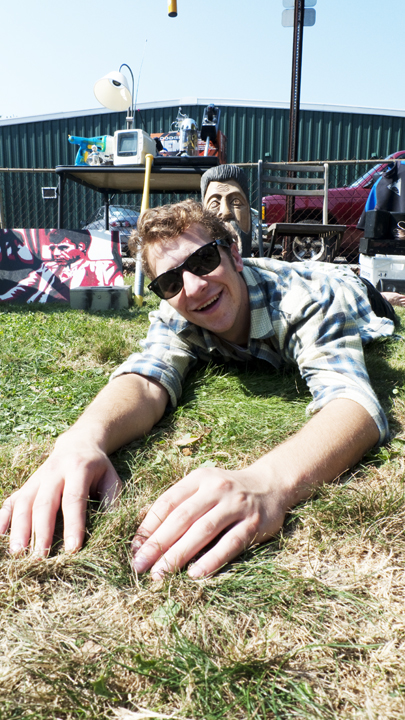 Cooper's hangover was not for sale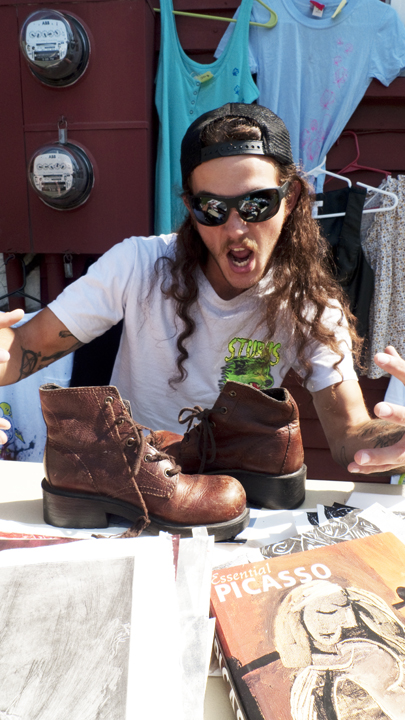 The Bringer of Oliver Twists shoes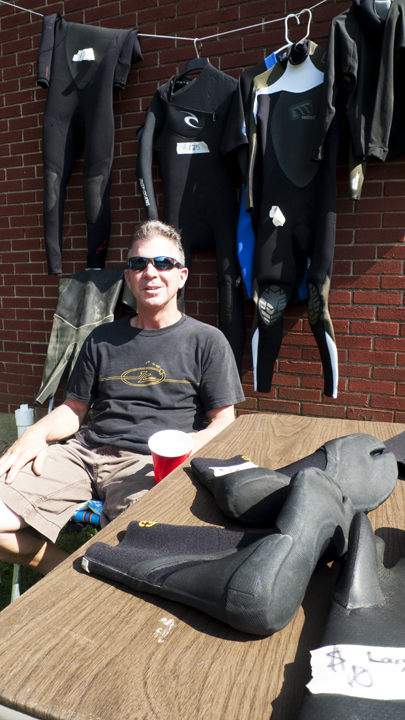 Rubberman - Mr Burke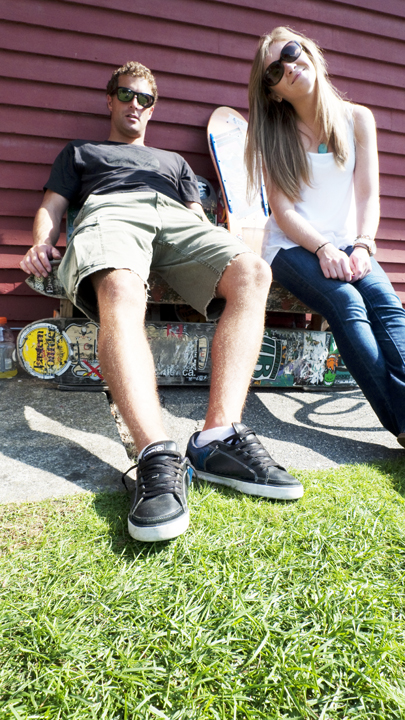 This pair were selling advice but business was no bueno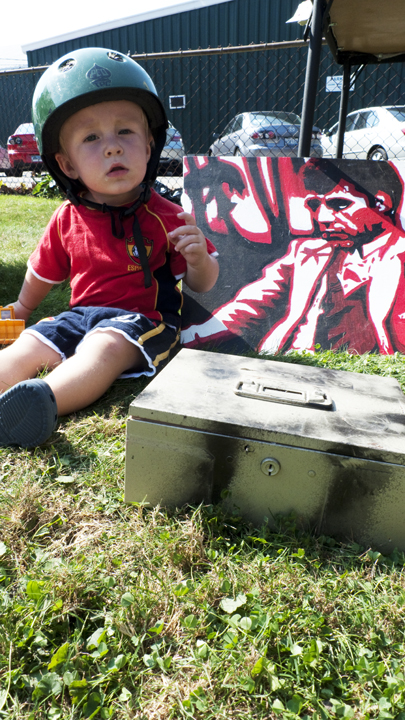 Fully working undamaged American kid - $10 ...........Fully awsome Scarface painting $5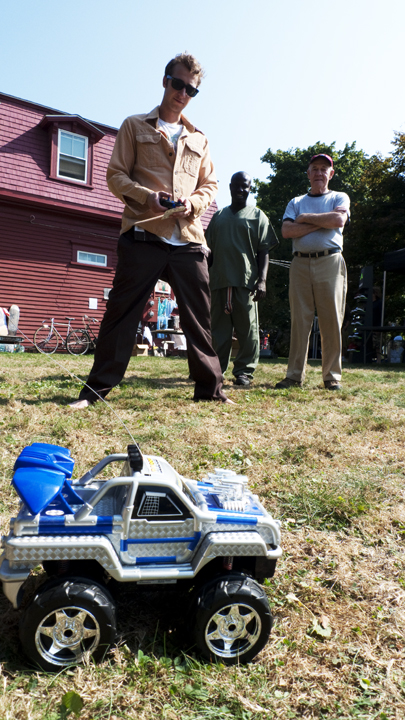 Mr Brownstain tests out his wares for a potential customer
Everyone scored the best stuff they didnt need ........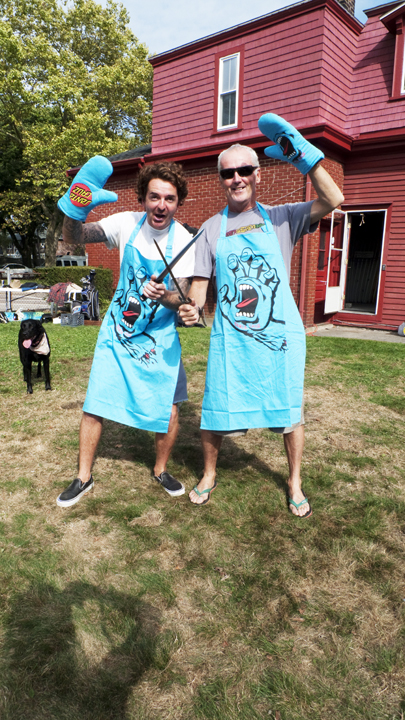 We forgot to buy burgers for the grill . Me and Nodfather get ready to carve up that black lab for lunch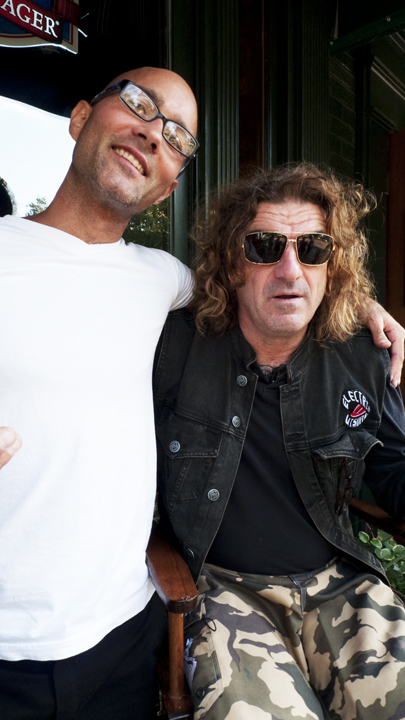 Today was a total success. Afterwards we went to Jimmies Salloon and spent all our money and everyone showed off their treasures of the day........
Ps thats Frank the Tank and the Stimulus Package .......
Next Fleabag Market coming soon stay tuned . All people welcome , come set up and make loot .....No rollerblades or other gay sports accessories allowed !!