Fishin in the Mission
Mandreas ...Henry and Ligaya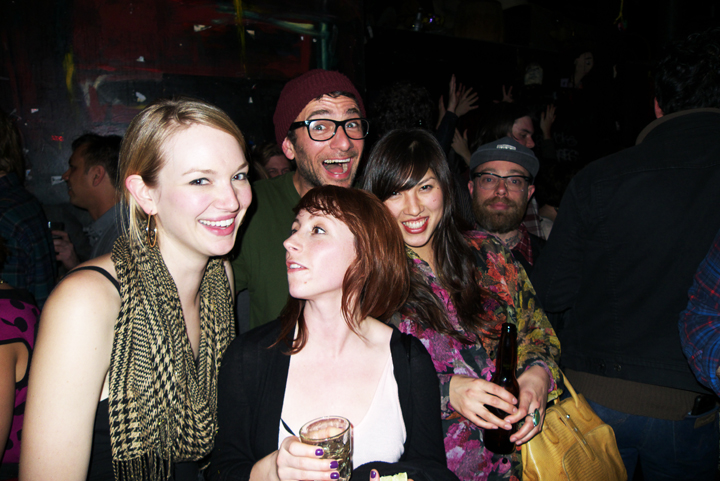 Lindsay and Wee Ginger Bird...(ah forgets her name sorry about that hen!!)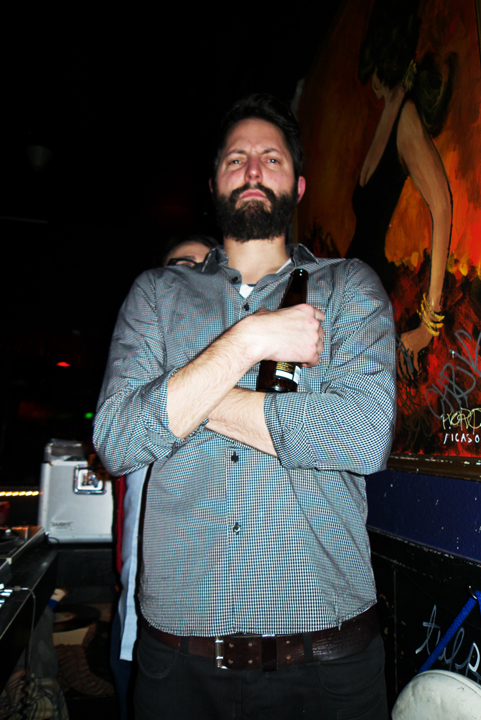 Jay Howell drew the "fuck like a caveman" tee for Demassek years ago... Epic Manny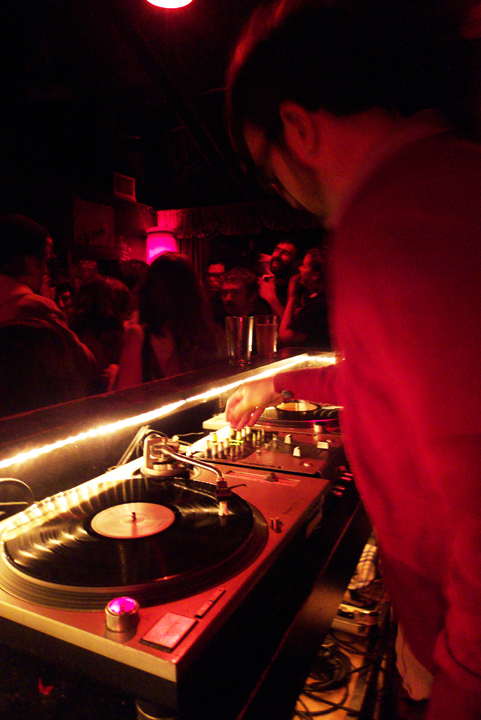 Theres really no getting around not offending everyone in america aged 22 to 35 with my next rant. I really cant stand the Smiths and Morrissey. Its a deep rooted dislike dating way back to my horrendous high school days in Scotland. The majority of the soccer maniacs would listen to Acid music ( techno wasnt even coined then ) and the few of us who skated listened to Third Base Run Dmc Beastie Boys and the likes of NWA . All the Indian kids and the Pakistanleys got their Ravi Shankar sitars fix ...but there was always a small confused group of sour faced pissy wee teens that were into The Smiths and worshipped the king of the whiney snot nosed toffs : Morrissey. They were the kids that wanted to be adults so bad and dressed in their dads shitty tweed jackets everyday. I couldnt stand that "we live in a shitey place" so lets drone about it on records......
Almost 20 years later in America im blown away by the surge in Morisseys cult following.........Its fascintating in a tremendously crappy way. While im throwing in my 2 cents fuck Portishead and those other limey downers Massive Attack.....Depressing music to shoot up to and drink cider from cans while its raining outside ........It thats yer cup o tea then move to the UK ........Paradise city ya bass !!
It was a breath of fresh air when party bands came on the scene like Happy Mondays that were just plain hyped to sing about get awsome and drugs.........
Anyways thats all i have to say about that !
Oki doki moving along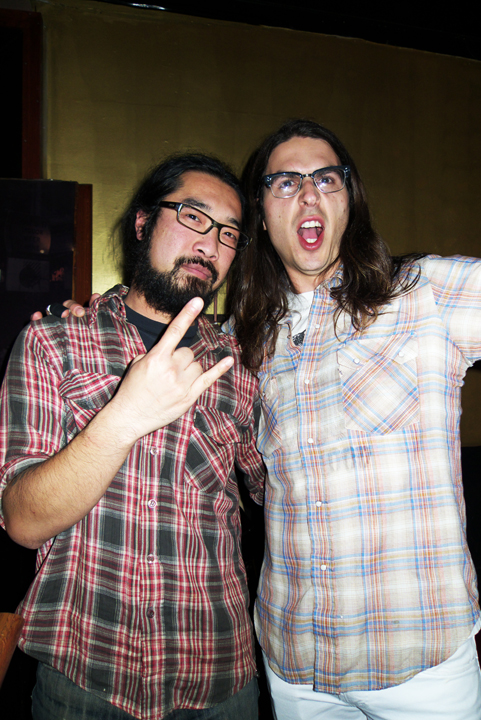 Rising sons Takasan and J Dog .........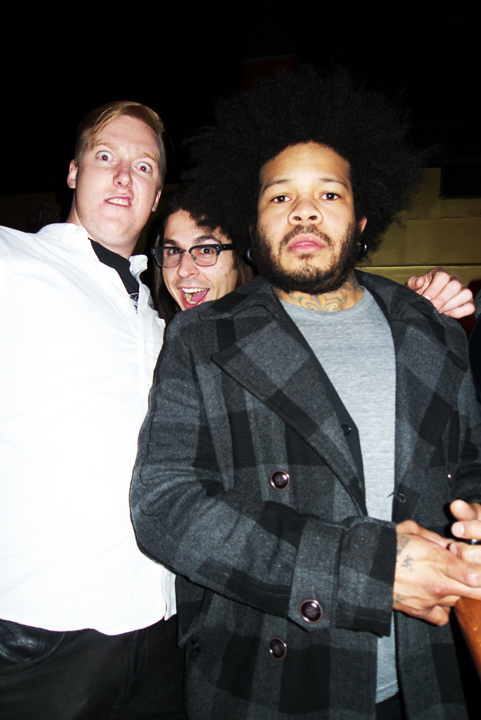 Josh Homme the Destroyer...... J dog and Henry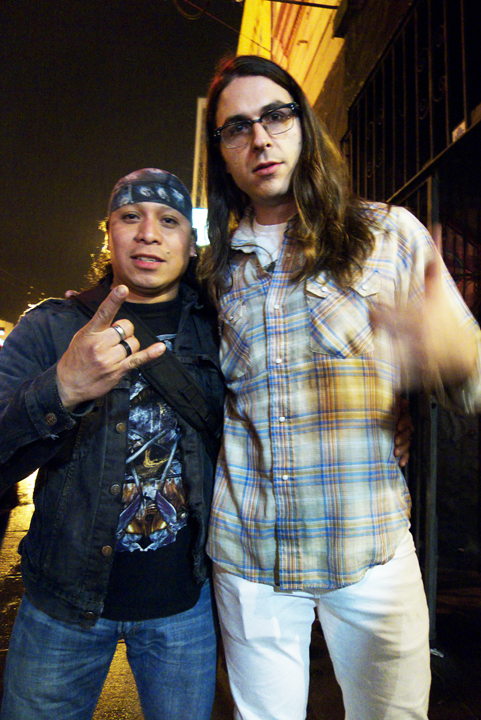 Power metal Sergio from the Mexican lands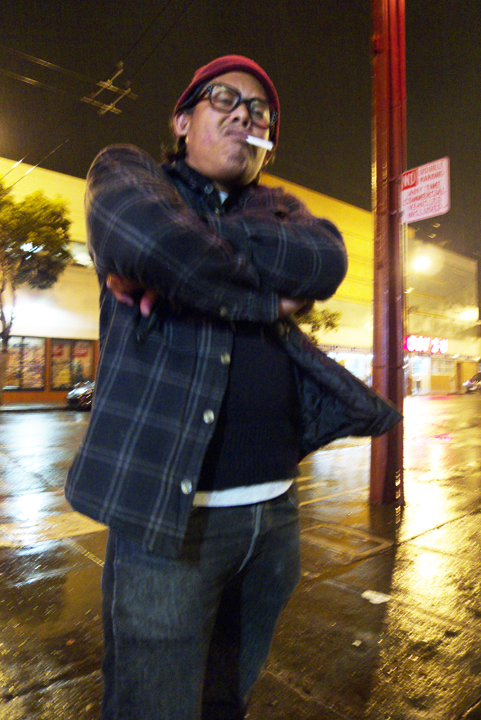 Hamburger Eyes ..........Check their books . Epic work
"Your the one for me fatty !!!" ...zzzzzzzzzzzzzzzzzzzzzzzzzzzzzkillme