The Dwarves napalmed through their set as the bouncers ploughed their way through the crowd..........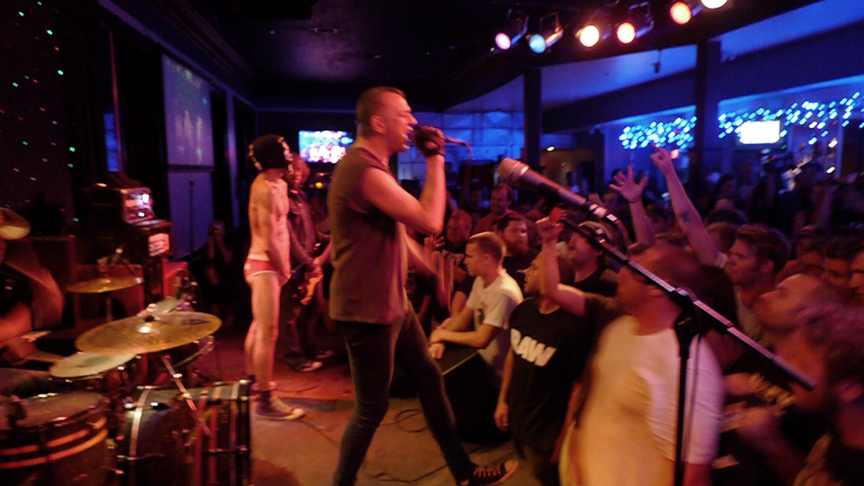 Club security managed to chuck out on average about 5 bros a song. Most of The Dwarves songs are mega short too........
He who cannot be named burst on stage like a snakecharmer on acid in his Yfront skivvies
Insane antics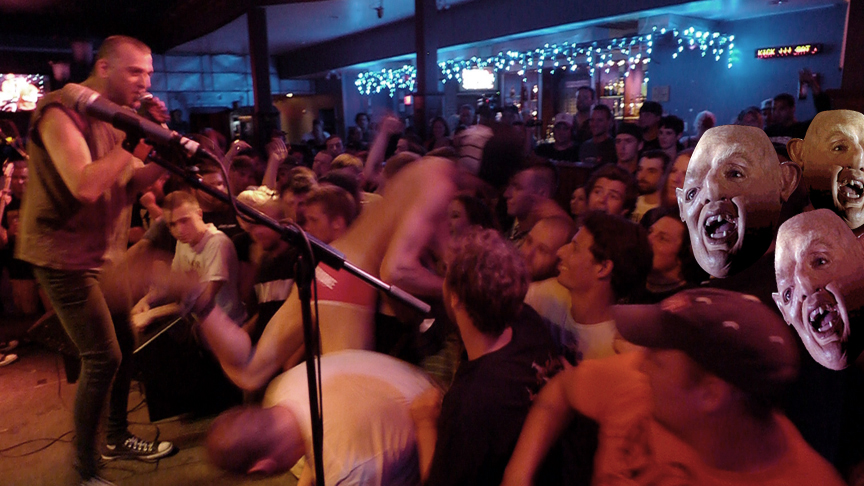 The remaining crowd of bros went into overdrive as the platoon of Sloth bouncers moved in for the final touchdown.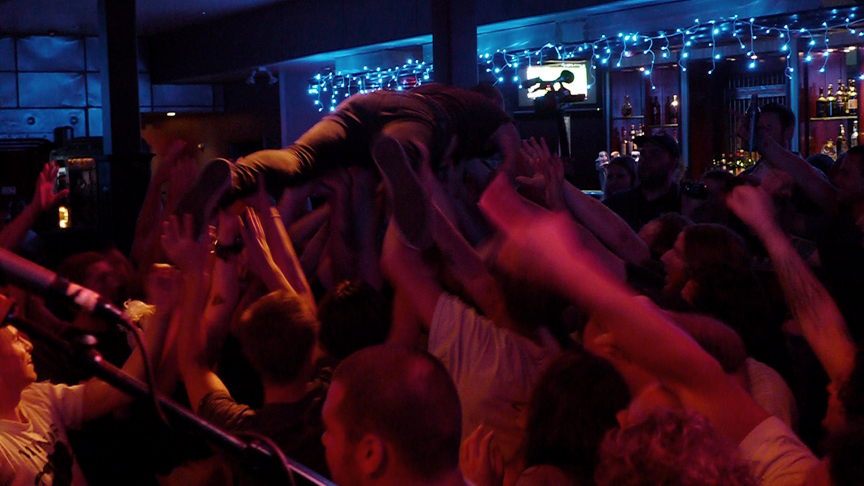 What a show ...Pure aces !!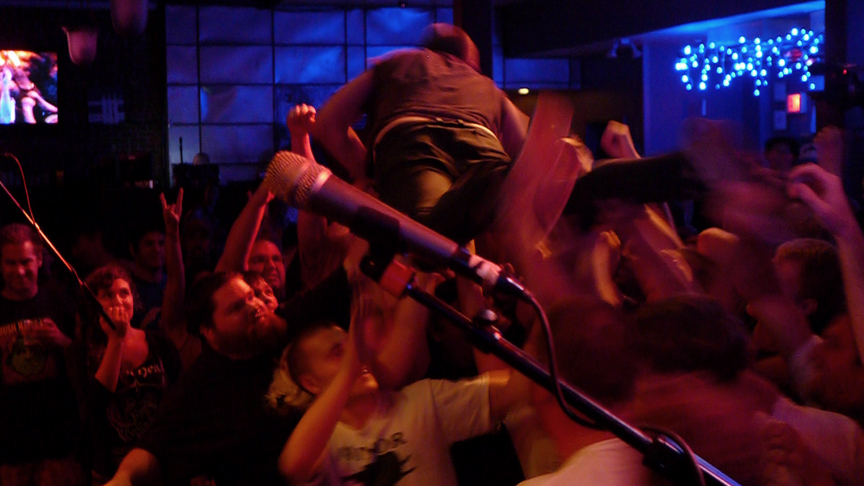 Back in Blag
The lads were juiced to the maximums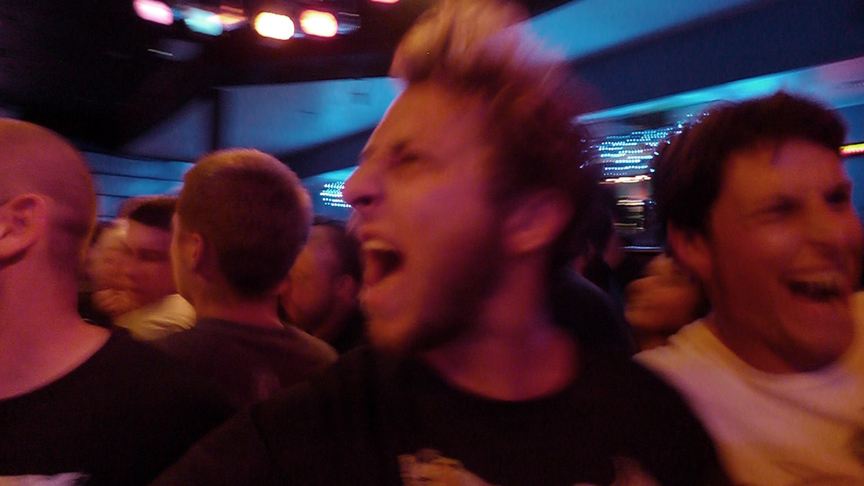 MC Hammerd at break neck speeds in the front rows
"FUUUUUUUUUUUUUUUUUUUUUUUUUCK YOOOOOOOOOOOOOOOOOOOOOOUUUUUUUUUUU"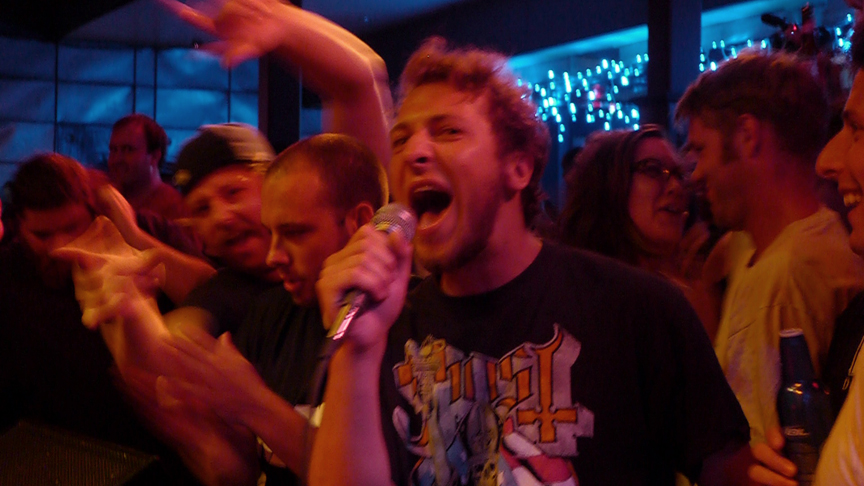 MC Hammerd is available for all events and parties (indoor and outdoor). Birthdays , weddings , bar mitzvahs , kids partys and sporting events. Specialising in large drunken crowds. For booking info call C. Kilroy Entertainment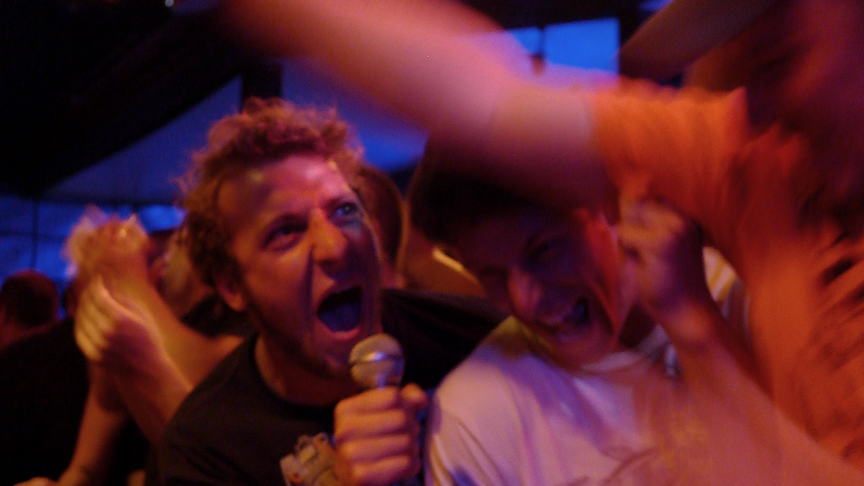 The Dwarves were already in their van heading to NYC at this point .............But the crowd were ravenous for blood and tears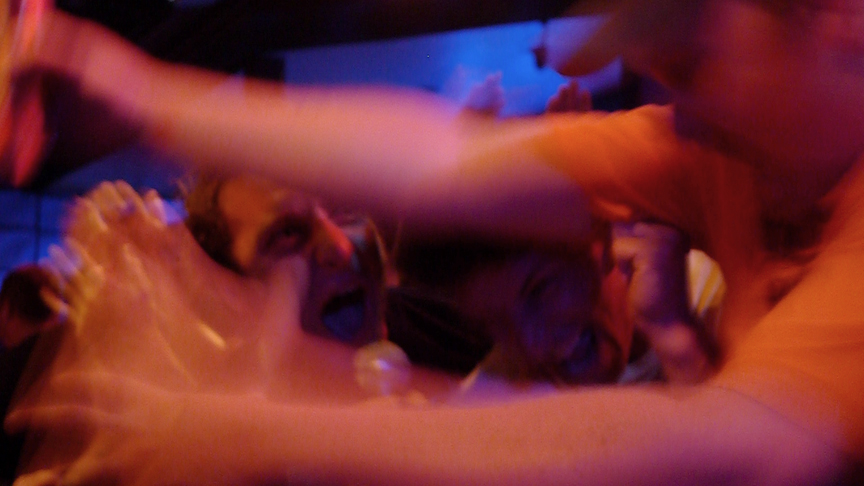 D Stank takes a 15 foot leap into the stage speakers while the rest of the savages screamed into the PA at full volumes ....It was fuckin magic !!
I want to dedicate this post to Jeff Dupre a true punk rocker and metal head who got the boot before the show even started for sticking up for his mate Knoxy who was the first to get ejected onto the street . It took 9 humongous bouncers to get Jeff out of the club and he was wearing flip flops too ....... That shit was impressive as hell......
Jeff this goes out to you man !!