Claire nailed it on the sightseeing today. Seattle definately wins for most bizarre tourist trap............
She took us down this back alley that was covered in killer artwork on the way to see "the it"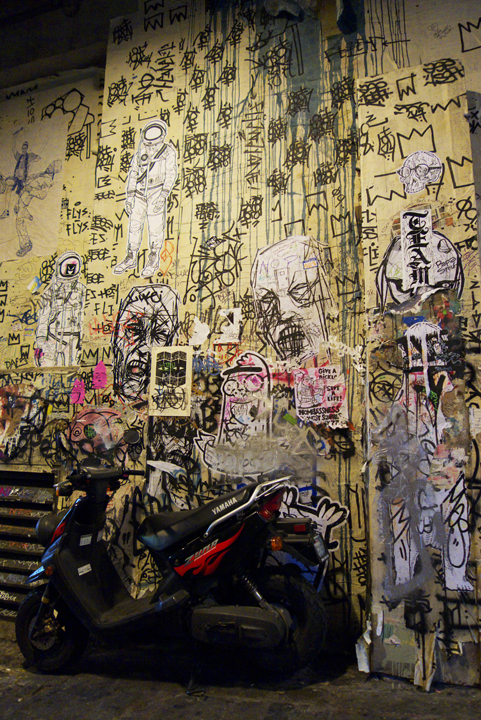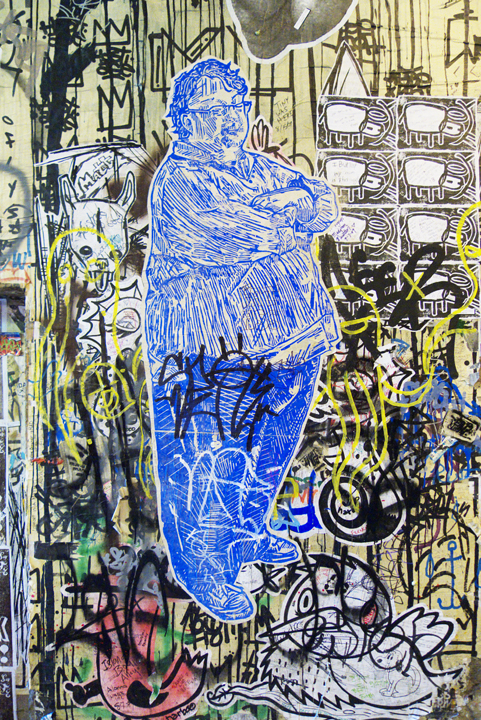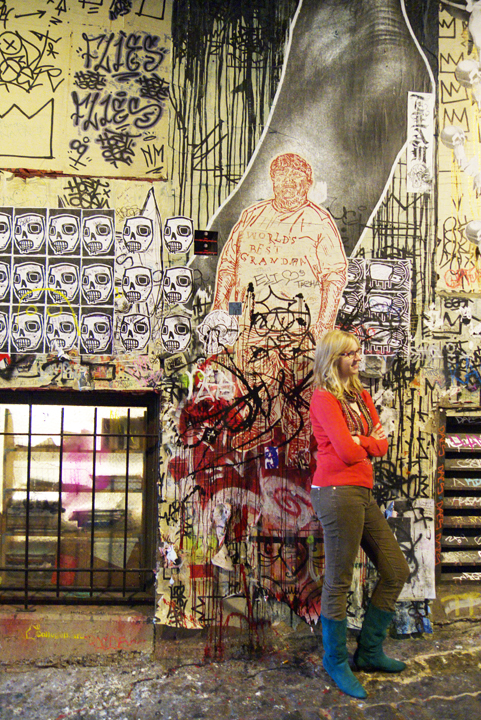 To make the alley even more creepy ........random birds were getting new facebook profile photos taken everywhere....
Still i had no idea what i was about to see..........
Then further down the alley i saw "It"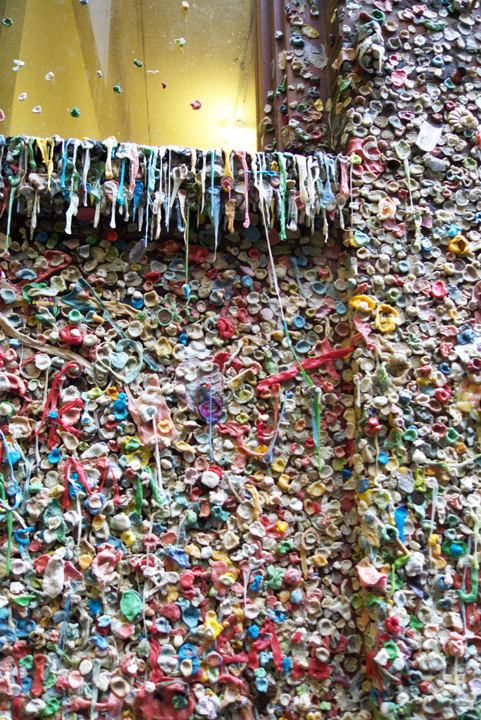 The entire alley is covered in decades of old bubble gum and chewing gum. Every square inch of the buildings are covered , layers thick of mutlicolored gobs of gum. Its the most fantastic , disgusting thing i'd seen in ages........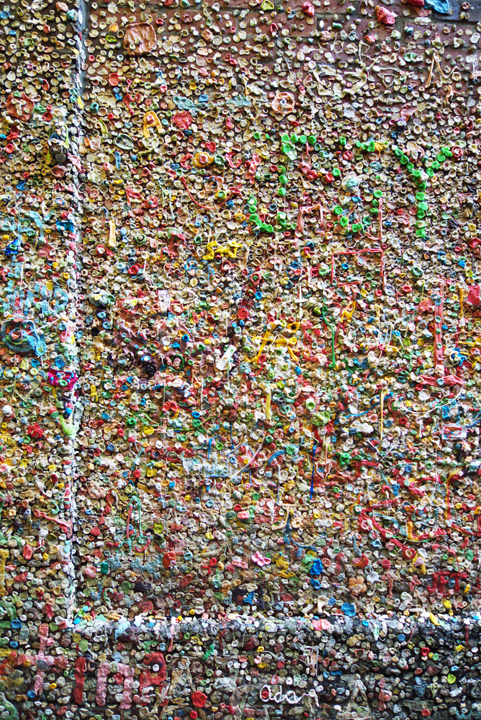 Brick walls are hidden by zillions of half chewed up jawbreakers and gobstoppers. Its so foul it ruled !!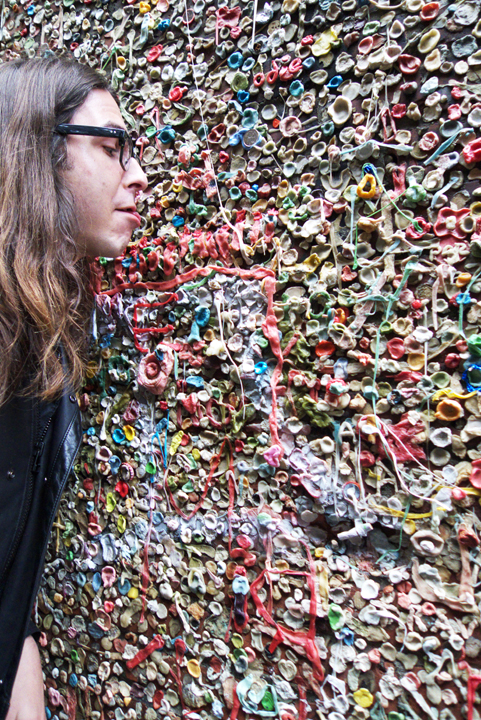 J Dog preys his metal bangs dont get too close to the sticky wall............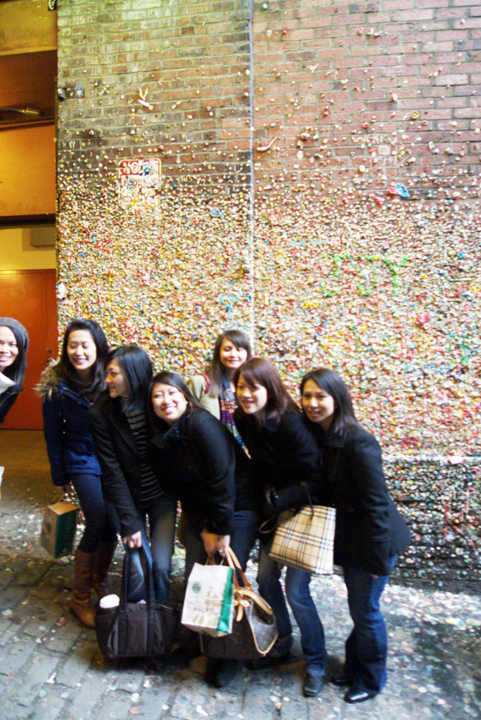 "HAARO ...IS POSSAHBUL YOU TAKE PHOTO ? SANK YOU VELY MUCH !!"
Bubble gum alley is a huge hit ............best free attraction ive never heard of before...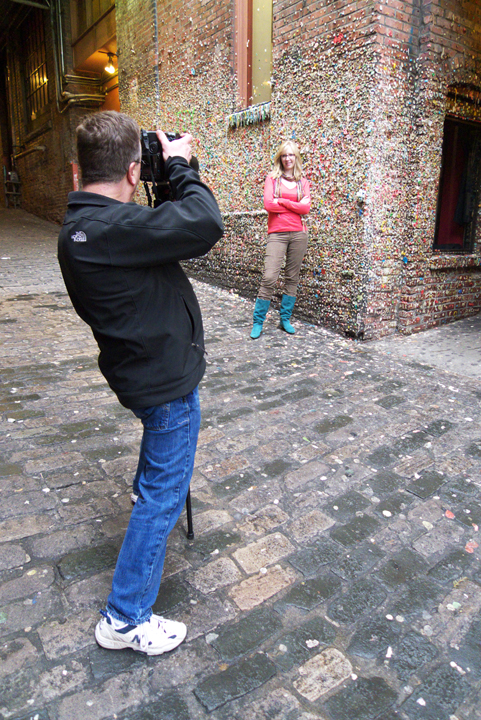 During this scary facbook icon photo shoot i just wanted to run past this dodgy bird and push her right into the gum mayhem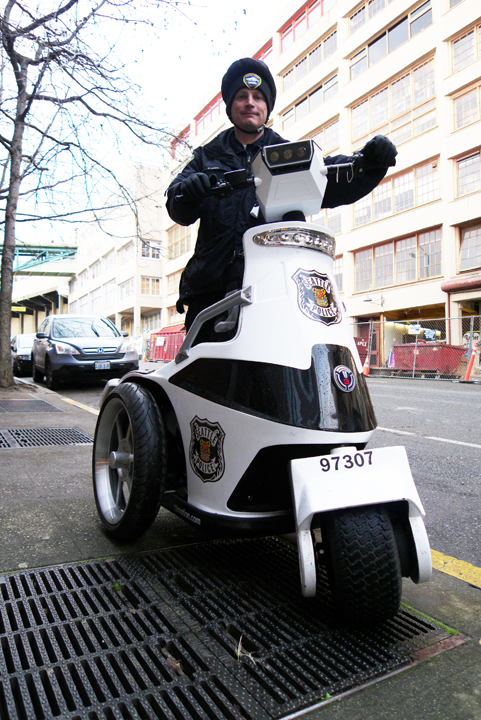 ....Good thing i didnt cos the lego land cops were on the roll.........I couldnt tell if this was punishment to be on the 3 wheeler squad or if this blue guy was really loving it.......
Seattle rules .....one more bonkers tourist magnet coming up....More on that soon !!