Today is big wednesday. On the road with the Supreme Team for the Boys of Summer tour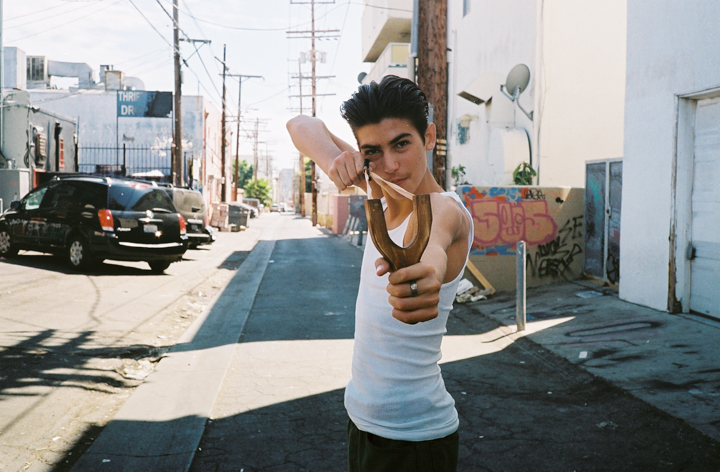 Cash in the City of God behind Supreme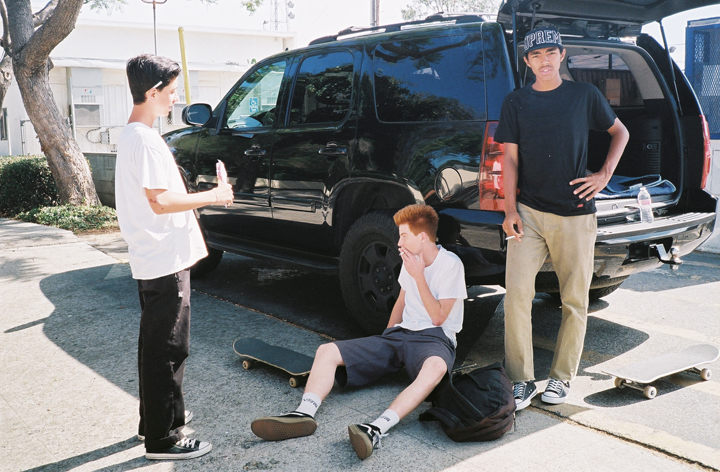 Nico , Aiden and Sage pause for a quick wee lung dart before stunts. Supreme have a solid platoon of young bucks out on the front lines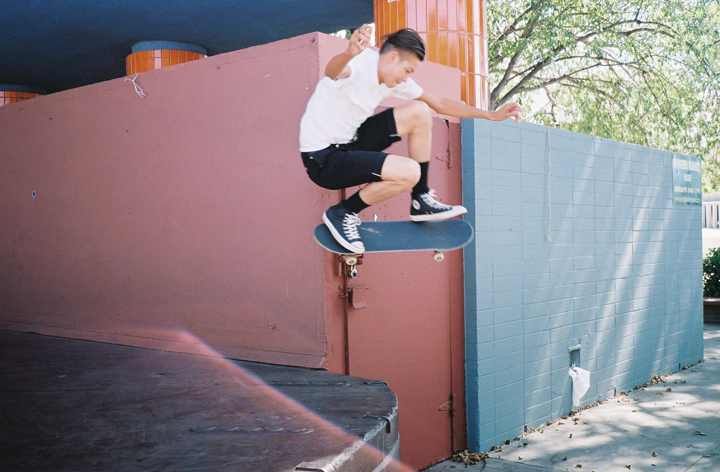 Sean Pablo wallies mantis style down at the courthouse. He smokes too !!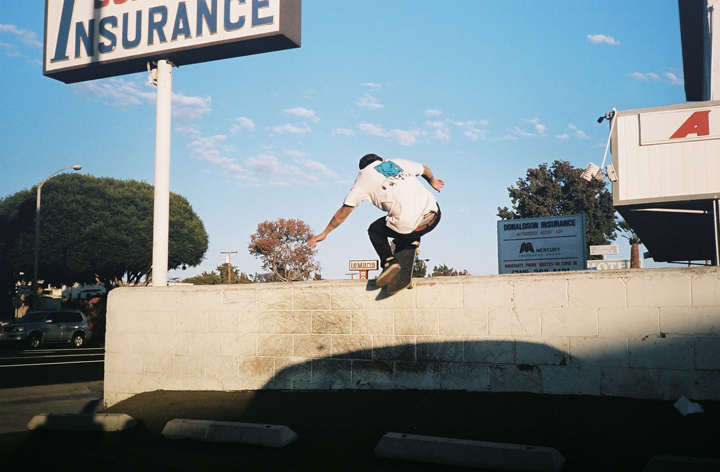 In front of all his sons , Kutter wallies over the Berlin wall somewhere down in Santa Monica. This obstacle was bloody huge especially after a huge lunch of sandwiches and brownies.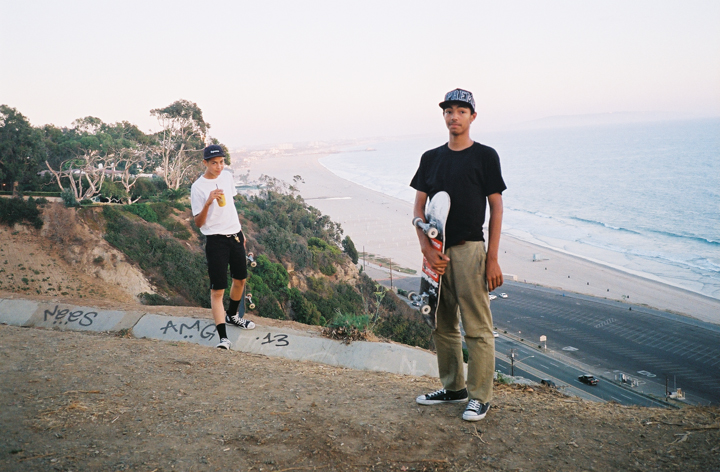 The crew at the top of Hamburger Hill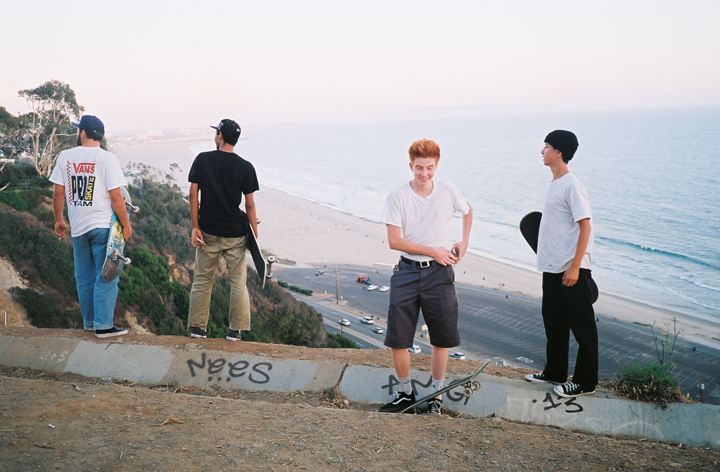 Andrew Allen about to lead his squadron of mercenaries over the top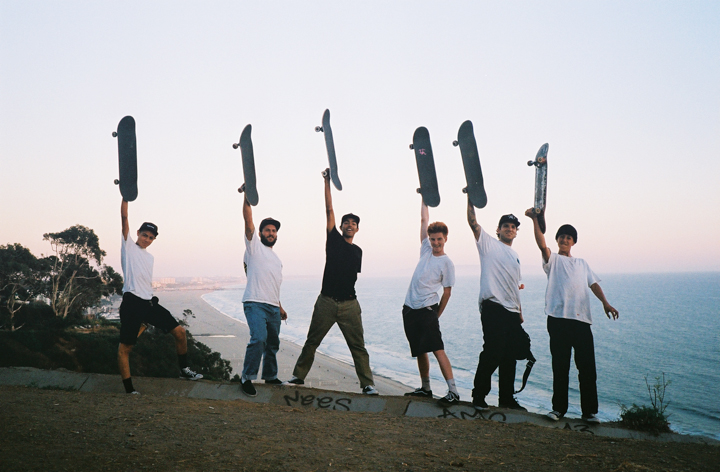 Todays soundtrack from The Boys of Summer is available on LP and cassette . Top notch crew !! Endless cajoling and banter.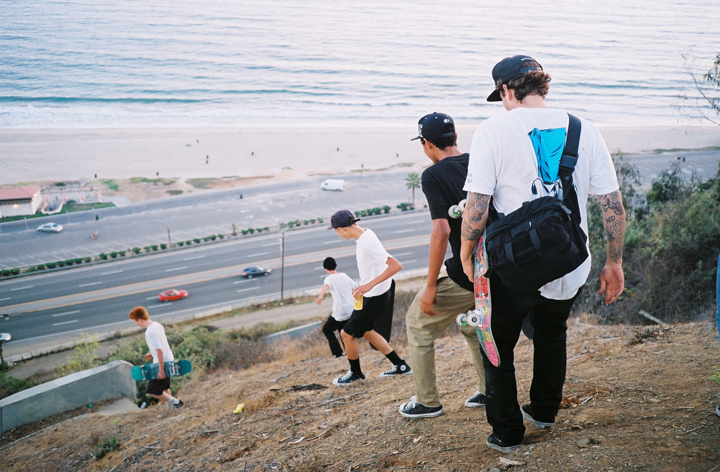 "We shouldve brought ropes" - As the lads descend down the vertical cliff hundreds of feet above the freeway.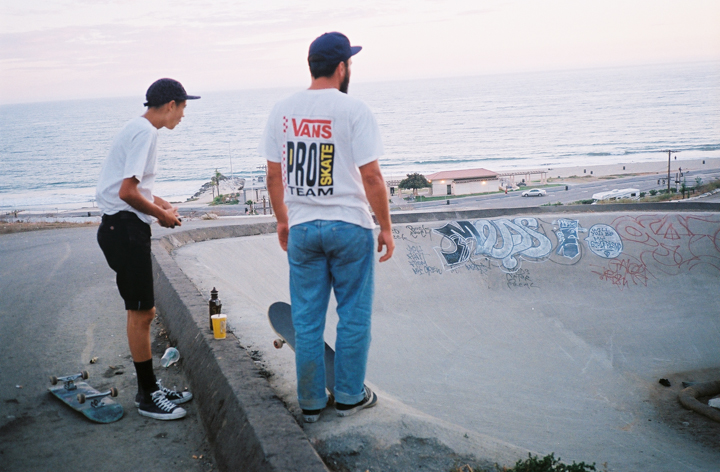 At the bottom of Trousersnake Canyon lies Mr Mi Agua's bowl. This thing is fuckin mental. Its a dish diguised as a bear trap lined with glass and rock salt. I ran out of film after this pic just as the crew were turning up the gasoline on this spot. As the sun dipped below the mountains and ocean i took a second to look at the scene in front of me . Skating in California with these guys really made me smile. Its everything you need. good pals , sunshine , epic tunes and skateboards - This could have been any year in any time !!
Afterwards we all headed back to Hollywood where all the young bucks disappeared into the night to smoke cigarettes and live after midnight and i watched Stand By Me and tried to remember what it was like being 16 years old again.
Today was a good day. There all pretty good . This one was mucho gooder !!