Today is the European Summit. Its started with a high profile meeting on Alcatraz.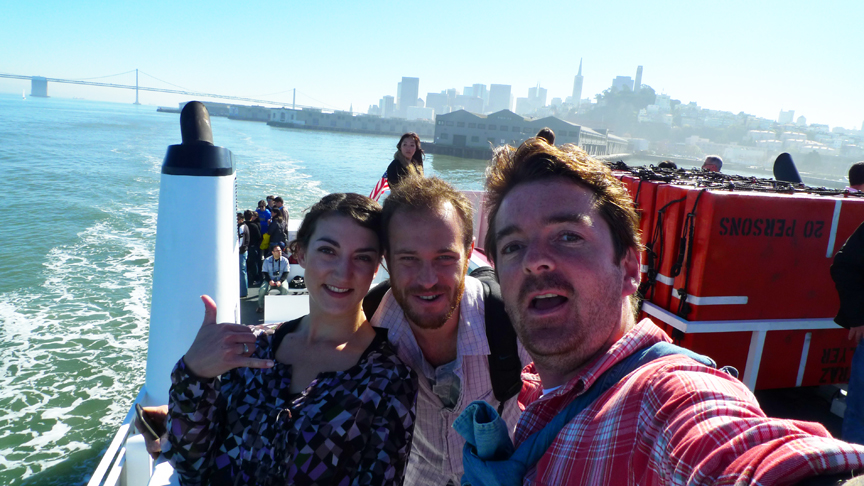 Ambre from Marseilles France , Daniel from Bologna Italy and Pelican Neck representing Edinburgh Scotland
Alcatraz - The Island of the Pelicans. How fitting !!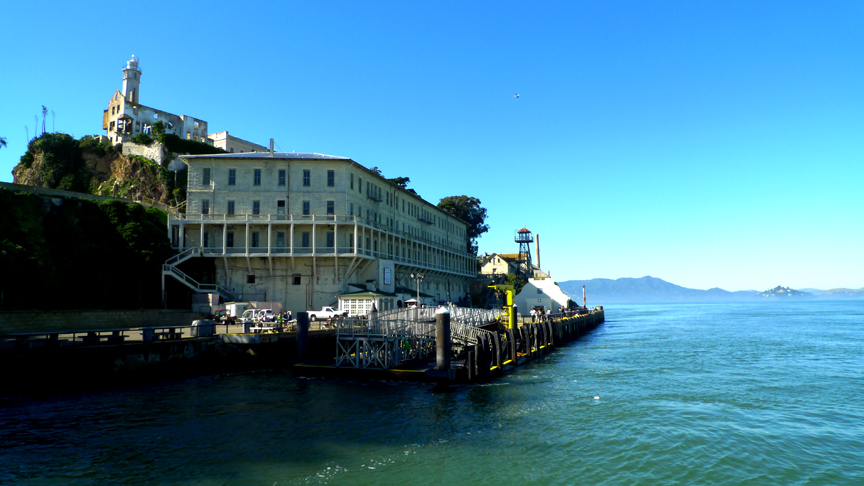 The federal prison was closed down in 1963 after 3 men escaped .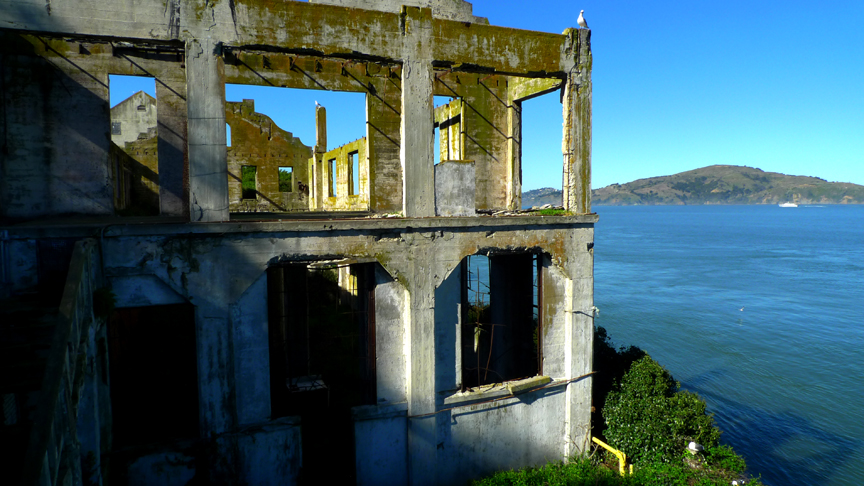 Then re-opened as a National park in 1972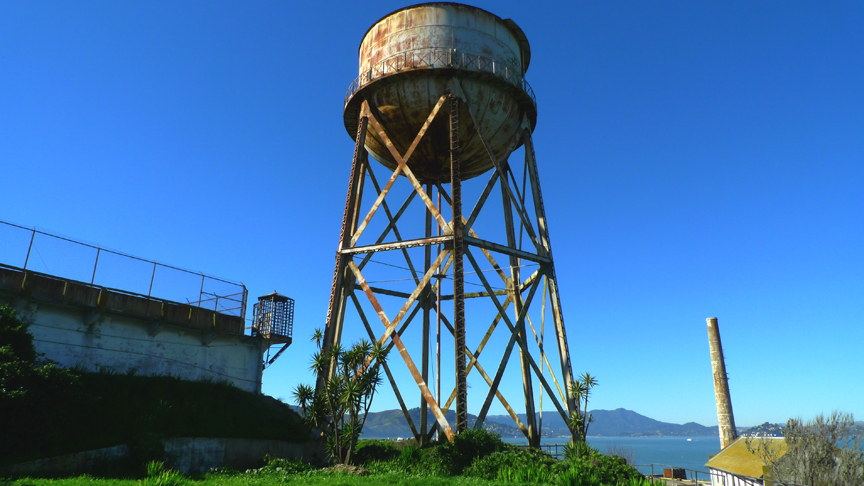 If you were sent to jail and you still messed up then you were sent to Alcatraz.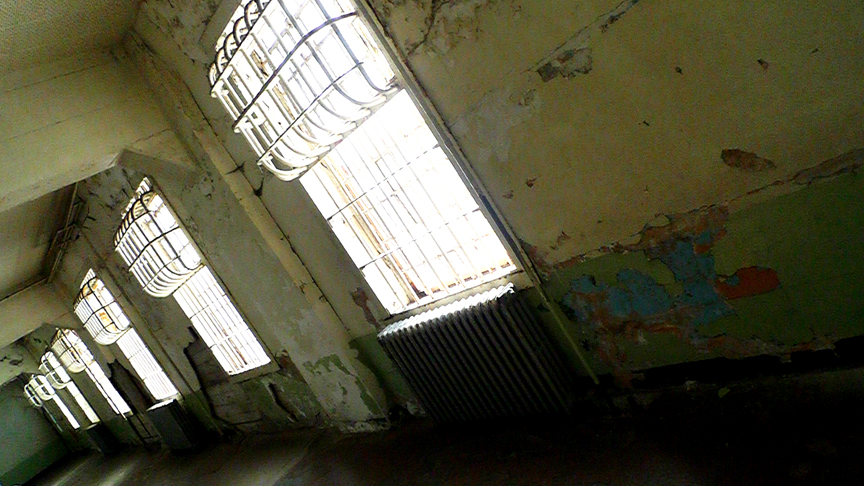 This place housed the worst of the worst criminals. (or the best criminals. which ever is correct ) Al Capone served 4 years here . In the 1930's Machine Gun Kelly was sent here and somehow was a model inmate. Ellsworth "Bumpy" Johnson , the godfather of Harlem did 10 years here during the 50's.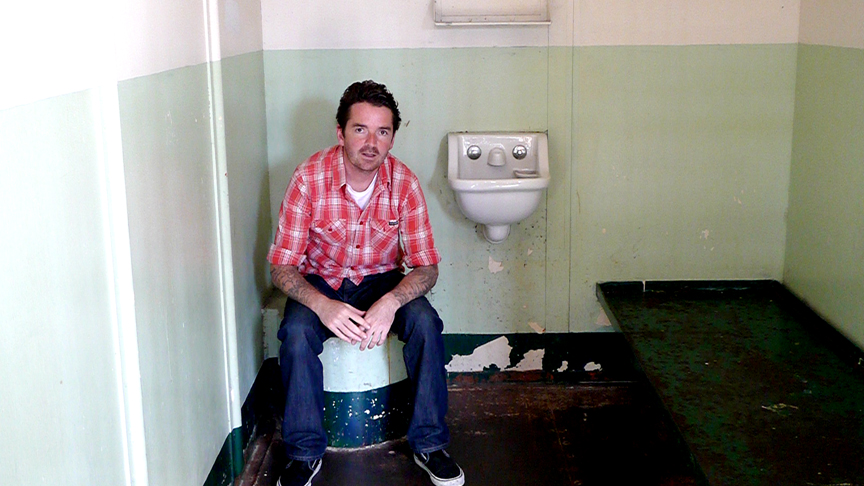 "Suitcase Hell" spent 5 minutes in lockdown and it felt just like home. Bed distance from el banio is about exactly the same too.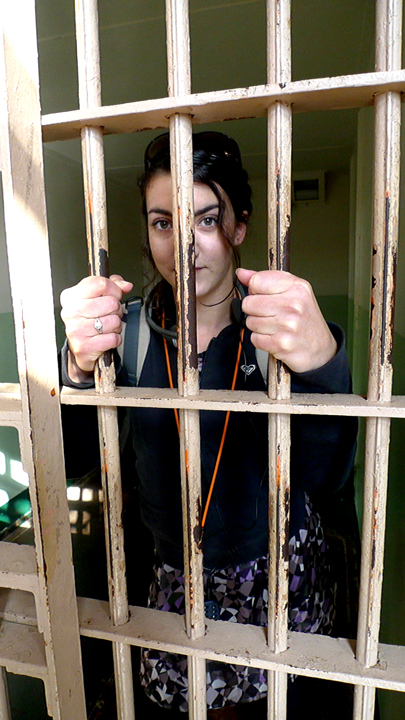 Lock up your daughters. Vive le France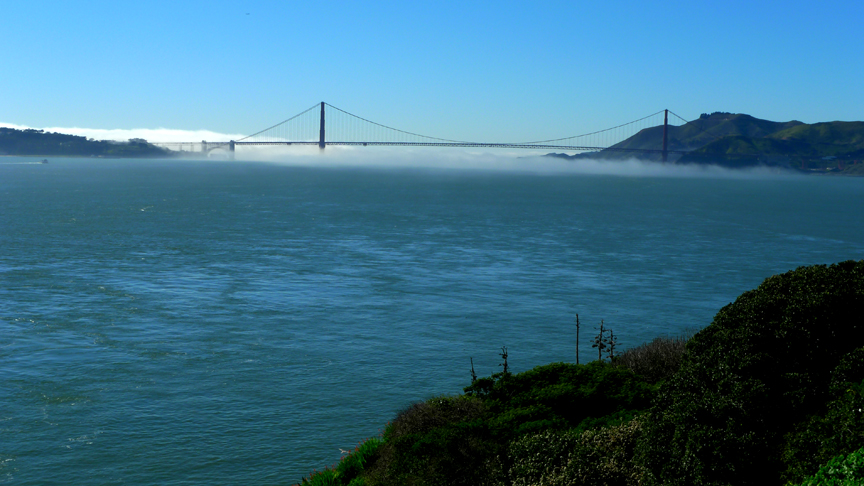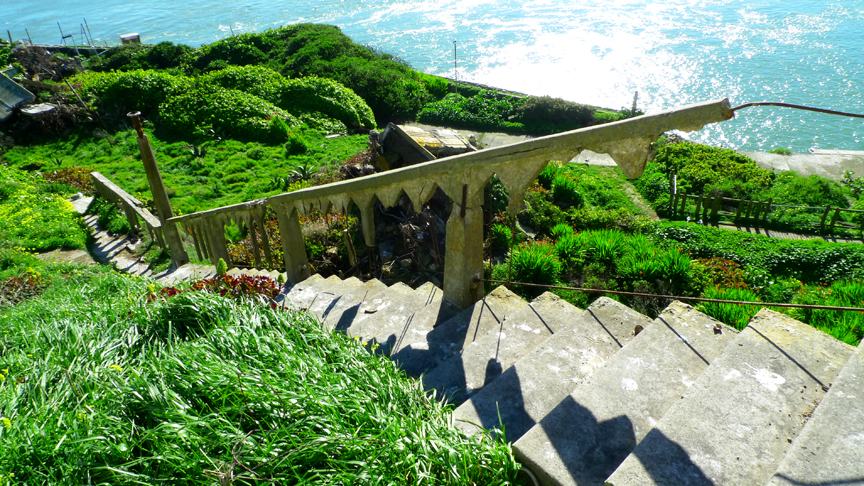 All the structures are taking a beating from the weathers and the salt air.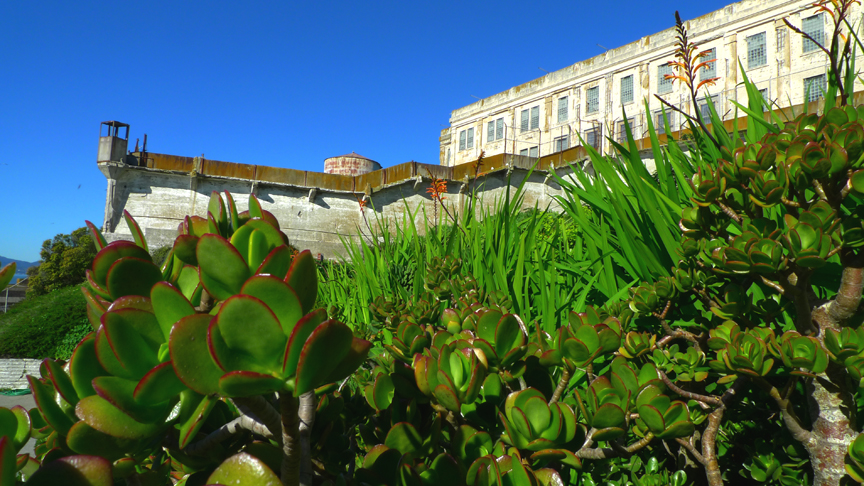 Ambre is Papillion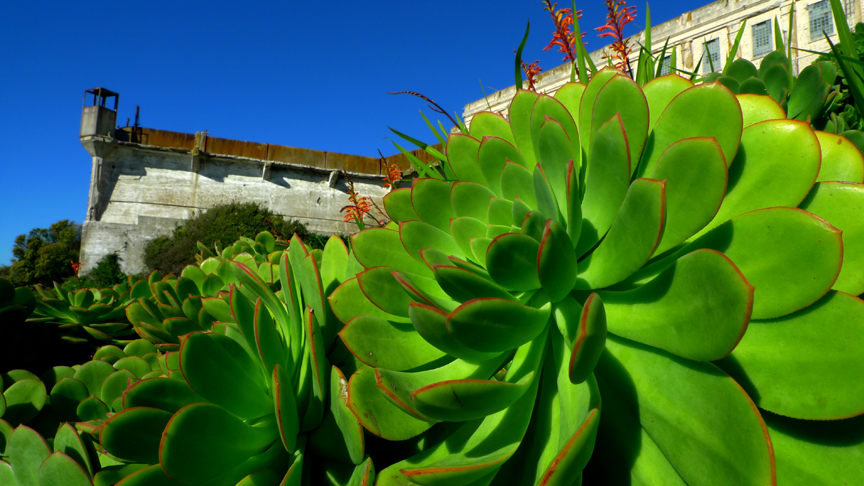 Prisoner gardens
The Alcatraz Hostel. Free wi-fi and donuts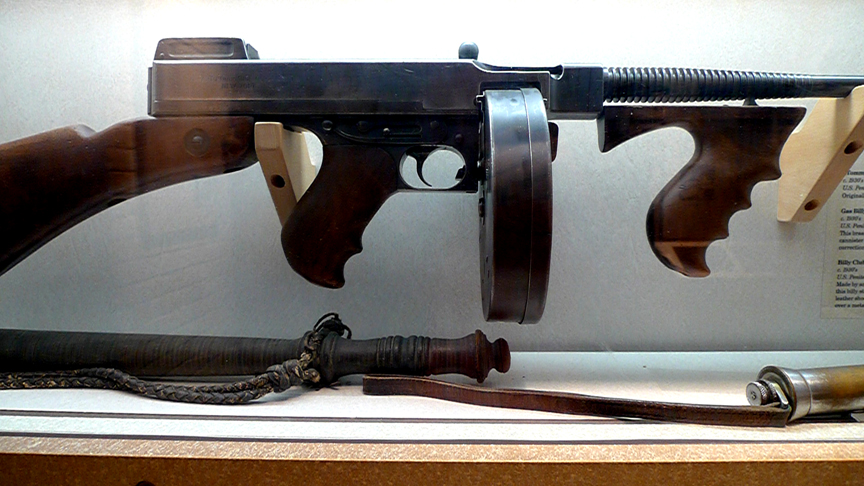 Tommy Guns rule. So bloody cool looking .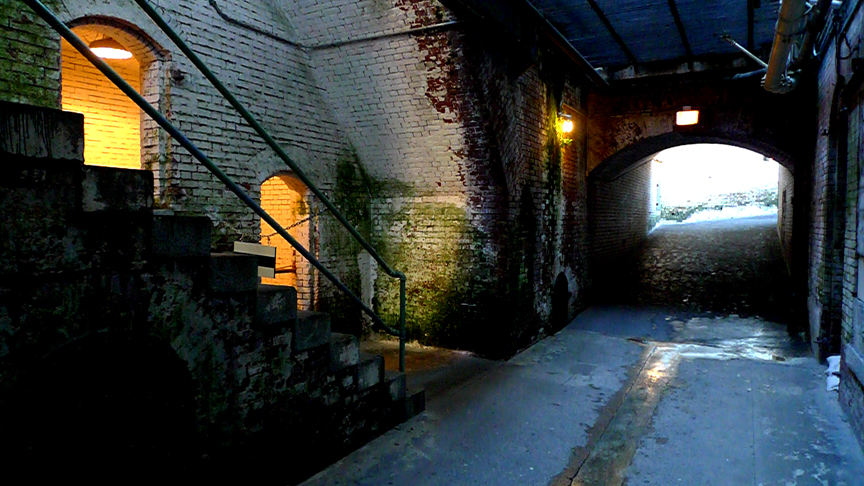 In the caverns of the prison.
United colors of tourism continues........