Boston today for the Alter Boys Hot Rod Show
Heading up in Russell's Silver Bomber.........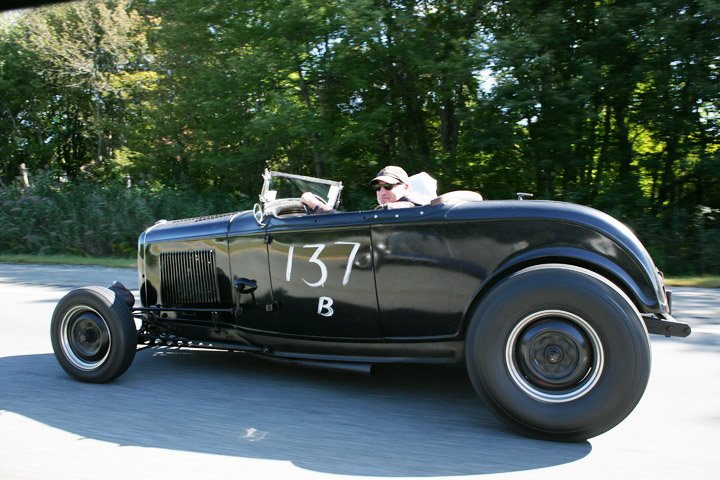 Convoyed up with Wild Bill........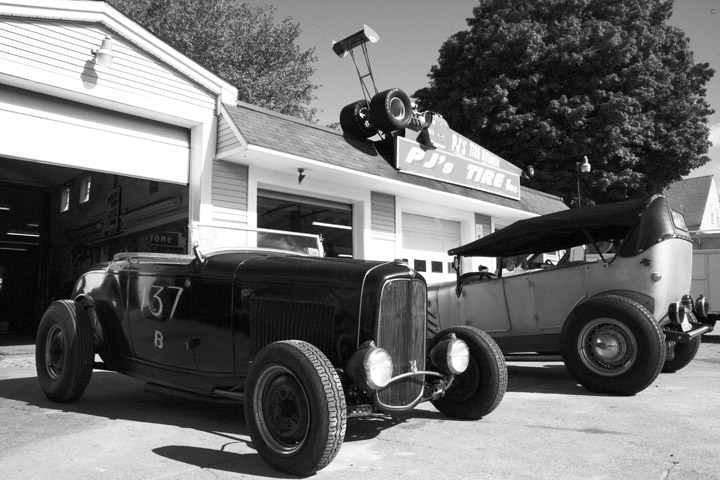 Pitstopped at Pete's Tire
Pete and his son have some evil toys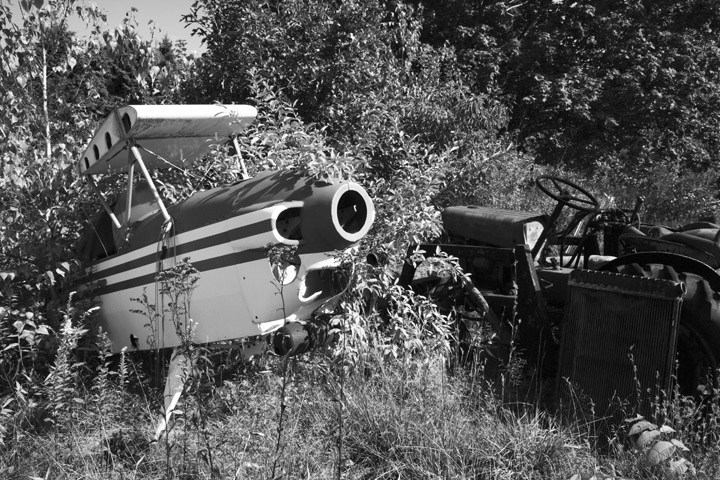 Vehicle graveyards out back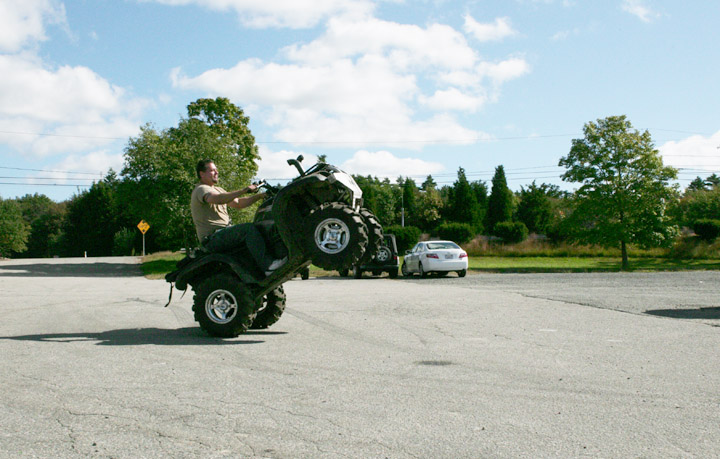 Gone stunting !!!
These geezers throw a good party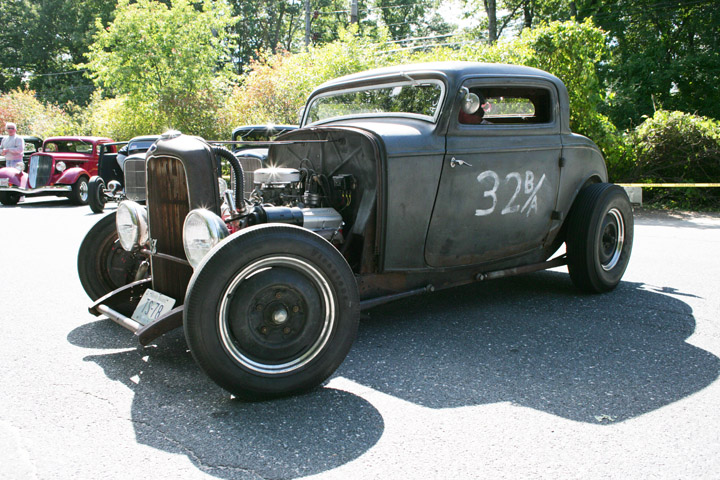 Machines from all over New England rumbled in all day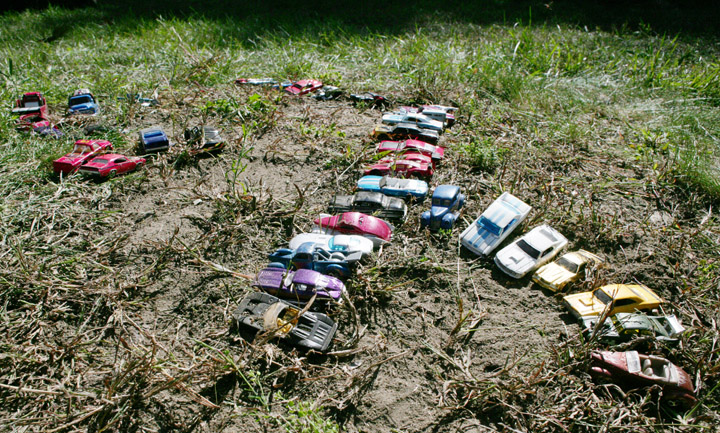 Aerial view of the car show from a really humongous tree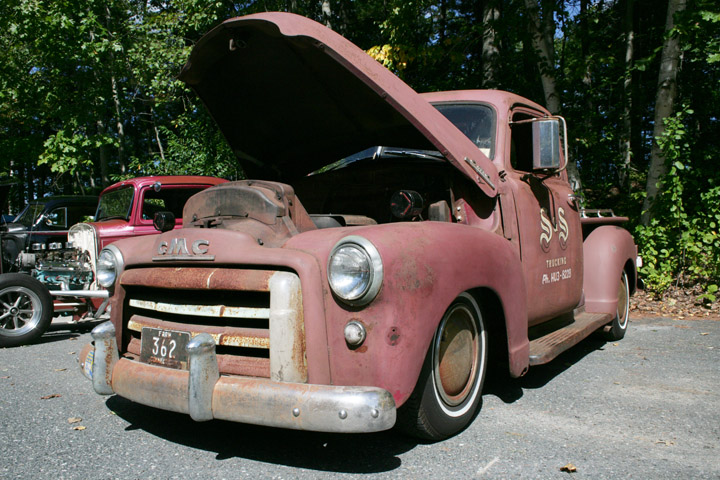 This truck was aces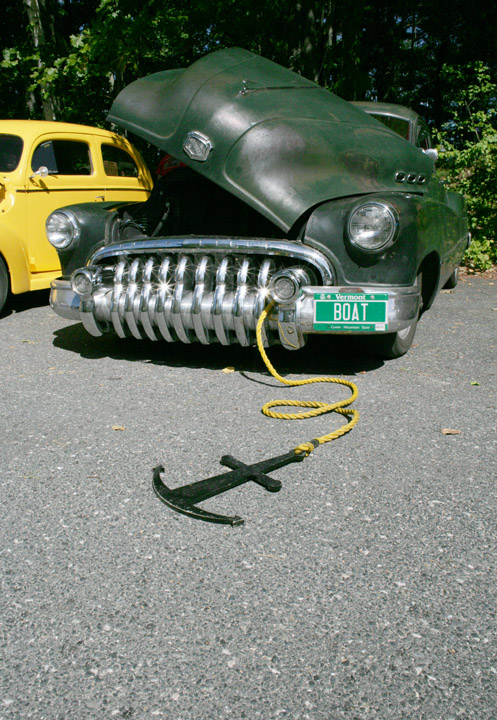 I loved the paint on this cruiser........