Folk Festival day two.......
Thou shall not pass !!.......... I'd rather go 3 rounds in the ring with Lennox Lewis than have to roll up to Mary's security check point without a backstage laminate.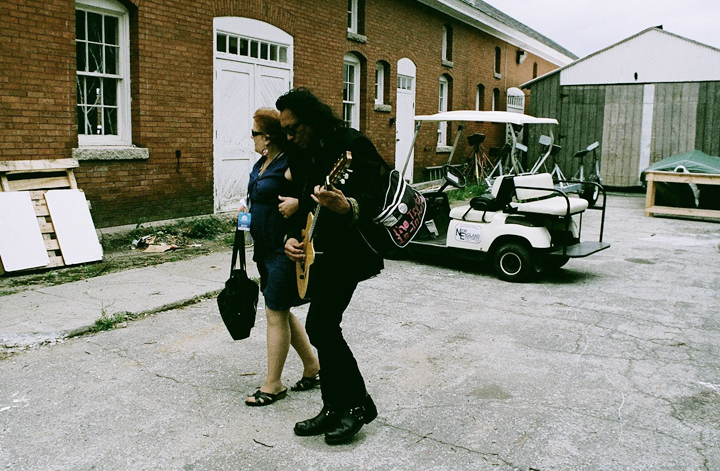 Imagine being more famous than Elvis ,The Doors and The Rolling Stones and not even knowing it . On this planet - that seems impossible but its been happening for the humble musician Rodriguez for the last 40 years - until now !! His story is incredible. From the grisley hard streets of Detroit , Rodriguez sang (in Bob Dylan style) about hardships, love , freedom , the governement and having hope. He made an album in 1970 called "Cold Fact" that sold virtually zero copies and Rodriguez drifted into the shadows for the last 4 decades. Meanwhile across the other side of the planet his record had landed in Cape Town , South Africa in 1970 and was getting a lot of air play. Times were unbelievably hard during apartheid in the 70s and Rodriguez's album hit the people of Cape Town right to the core. It gave the people hope as he sang songs about freedom and oppression . Momentum grew and over time Rodriguez became a superstar in South Africa but still remained completely unknown. No one knew anything about him other than the information on the cover of the album. They didnt even know how tall he was because he's sitting crossed legged in the album photo. Rodriguez had disapeared completely. The legend of his story grew and grew and ended with an entire nation of people believeing Rodriguez had died amid rumors of a gruesome on-stage suicide.
For years and years The album "Cold Fact" sold hundreds of thousands of copies in South Africa but know one knew where any of the money was going. Decades later a Cape Town music store owner and a reporter decided to investigate and try to discover more about the superstar only known as Rodriguez. For years they struggled to find answers and finding any clues in the puzzle proved tricky. They persevered and finally got a break through. Through the brand new internet they managed to get in contact with a woman who claimed to be Rodriguez's daughter. After some correspondance the two investigators were completely stunned to learn that Rodriguez was still alive and living in Detroit. It was like learning Elvis was alive and well. As word spread through South Africa the buzz was electrifying.
Rodriguez was invited to South Africa to play a show. When he arrived it was bigger than anything he could have imagined. Heres a guy whos lived in the same broken down tenament building in hard Detroit whos been doing demolition and construction on houses all his life , is now getting picked up at the airport across the world in the presidential limosine and driven to the biggest arena in South Africa to play a show in front of a nation of people that think he's a god. South Africa erupted !! Hundreds of thousands of fans came to see and hear him play. Without hesitating one bit Rodriguez sang his 40 year old songs and the entire country completely lost their marbles. He nailed it right on the head. The fans went balistic and he played 5 sold out shows in the worlds biggest soccer stadiums before returning back to America where he was still completely unknown.
Rodriguez settled back to his humble life in Detroit after his South African whirlwind trip which almost seemed like a vivid dream to him , while again across the pond something else was happening. A young man named Malik Bendjelloul while travelling in South Africa heard a tiny piece of Rodriguez's story and was amazed and fanscinated and floored. He returned to sweden where he started to make a movie about the "muscian that never was" .
The movie is called "Searching for Sugarman" . Go see it now . It's incredible.
Rodriguez is now 70 years old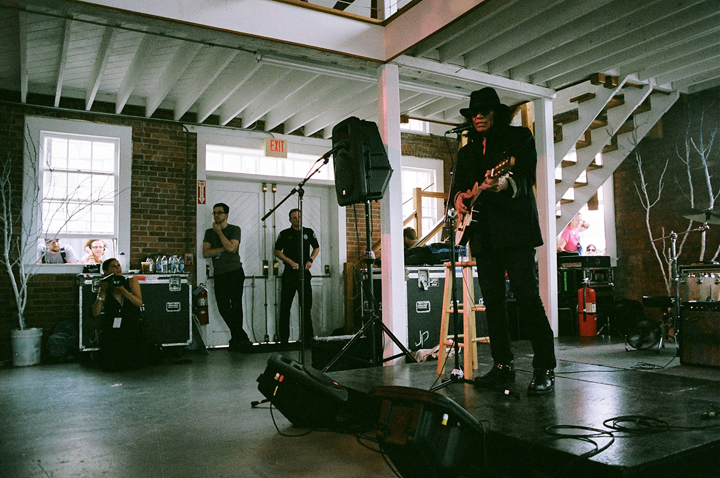 He absolutely killed it . He was added to the Folk Festival very last minute and played inside one of the fort museums for the first 100 people that were allowed inside the tiny building. Outside thousands of people peered in through the windows trying to catch a glimpse of the man in black.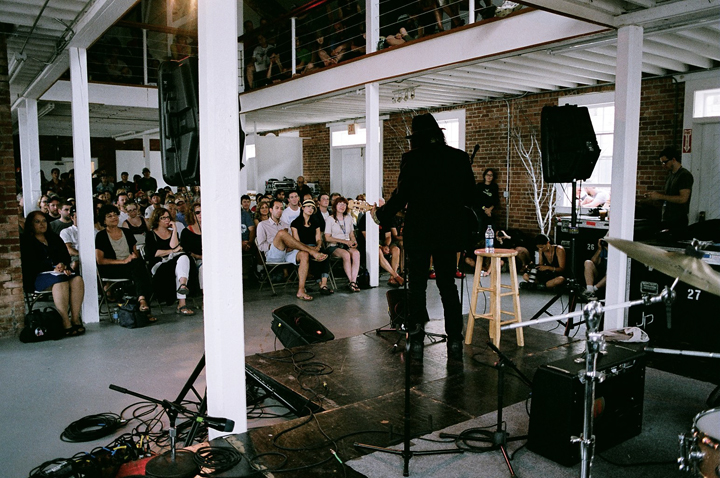 From a tough hard city comes a very gentle man in all black .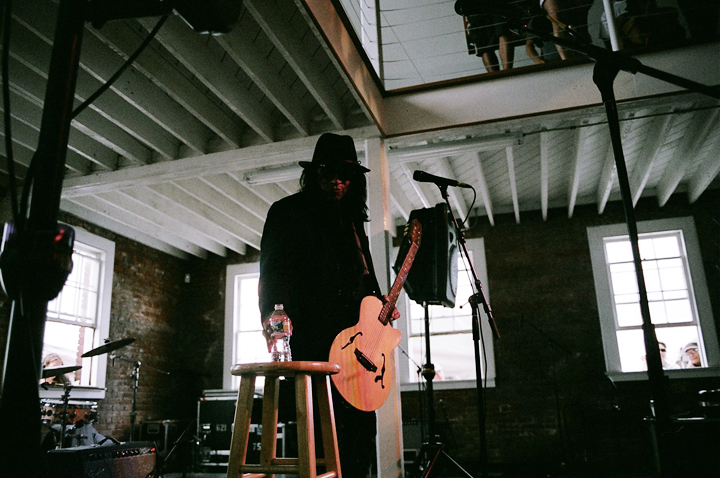 Rodriguez looks like a mix of Keith Richards , Package , Geronimo , Johnny Cash and basically sounds like the Mexican Bob Dylan. He might be one of the coolest cats walking planet earth right now.
He put on a phenominal show while cracking dirty jokes and knocking over countless waters on the stage. From his motorcycle boots up to his Apache hat - his whole deal rules. Rodriguez is one cool dude........ I was so lucky to witness this show with a few others in the room.
I'd like the thank Andrea and the staff at Newport Film for bringing Rodriguez and his incredible story to Newport .
Go to your local music store and demand a copy of "Cold Fact" now !!