Checked out the 3rd annual Curl Up and Dye and Closet Revival "freak show" fashion show.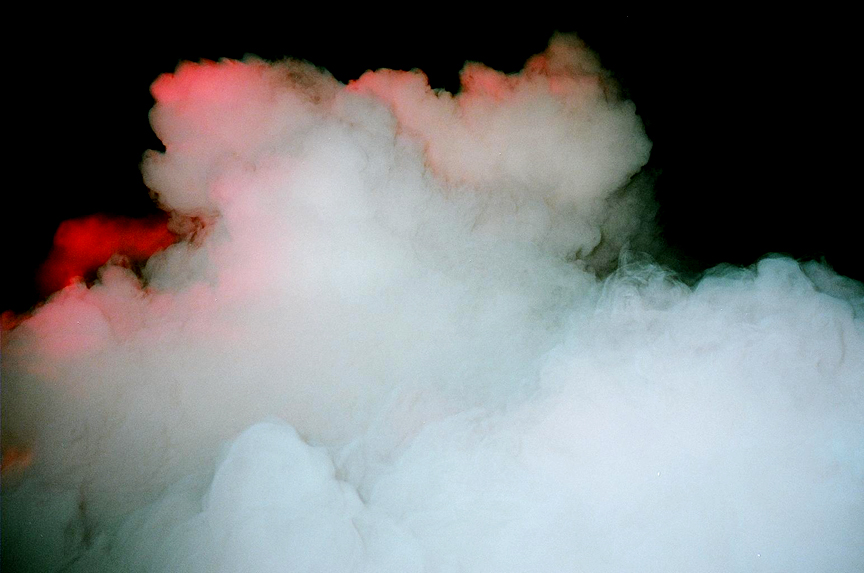 Right off the bat i was impressed. They had a much better fog machine than we had in the Demassek days. Endless vapors for days !!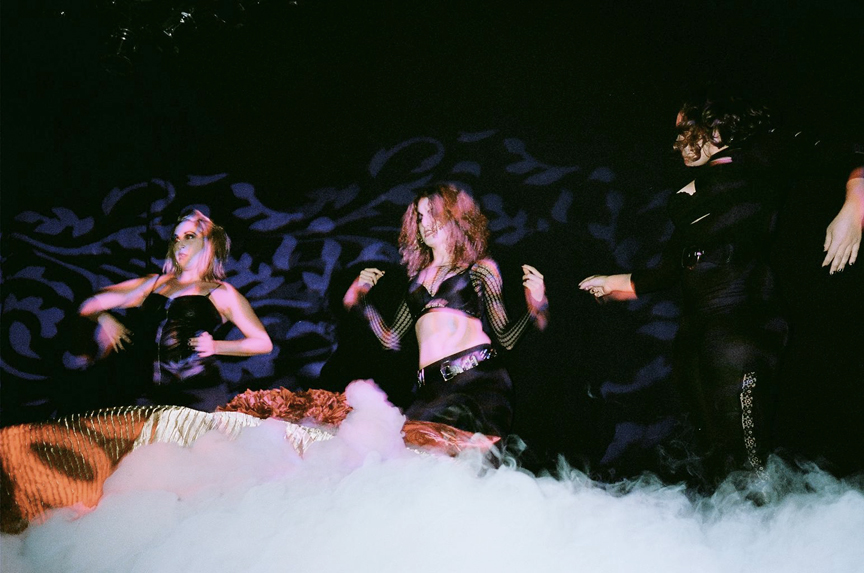 When the smoke cleared there was a bed in the centre of the stage with crazy zombie chicas dancing all around it.........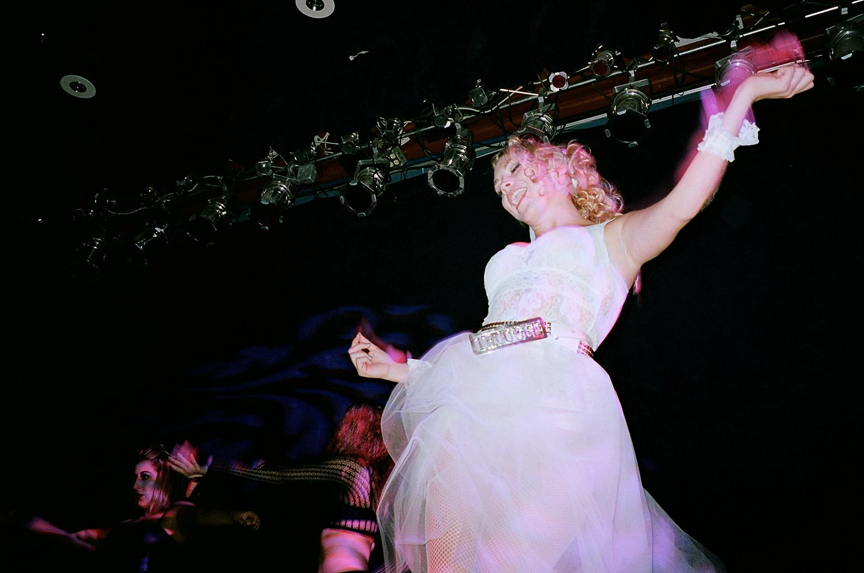 The whole theme of the show was Madonna songs. I think this is "like a virgin" but i could be wrong . I dont know shite about Madonna. I do know ALL birds and fancy lads love the shit out of a Madonna song though.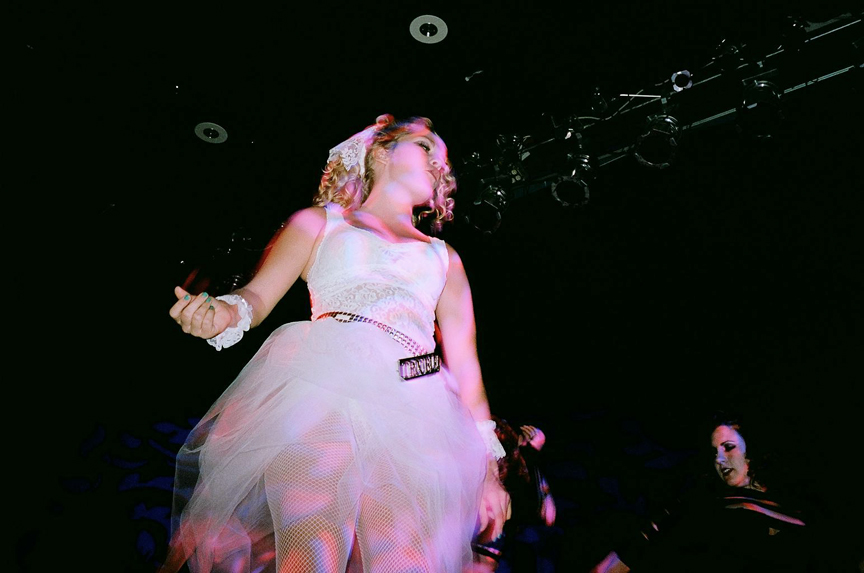 Dresswise
First song in and the show is at 11s
Scary Spices
While some helpless zombie dude got pulverised and dominated all over the stage its obvious im way too close to the stage and shouldnt have been sitting on the floor.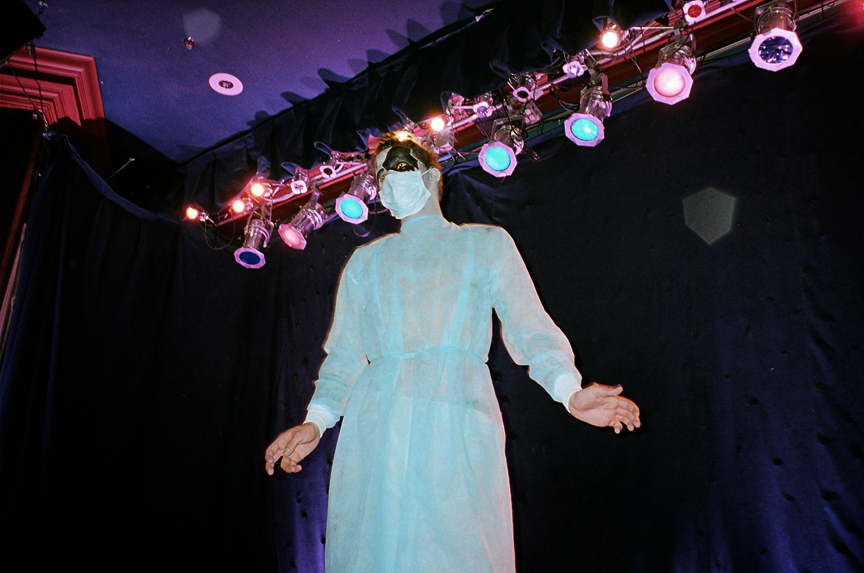 I forget what Madonna song this one is. Semi Alice Cooper scenarios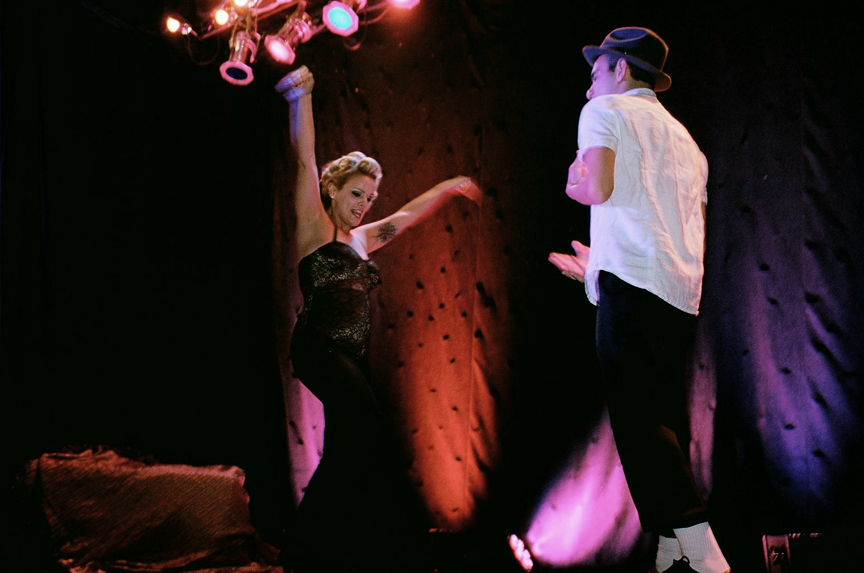 Karate party !!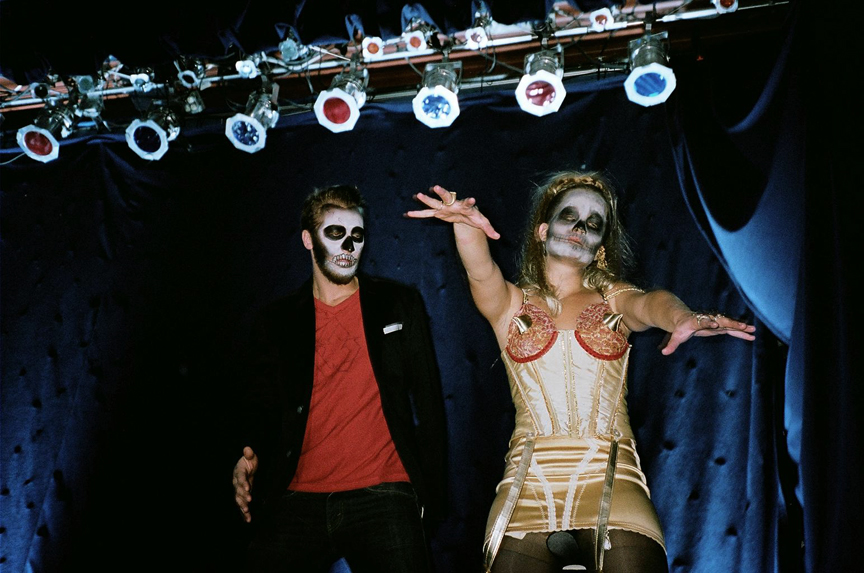 Cooper and Mini Wombat.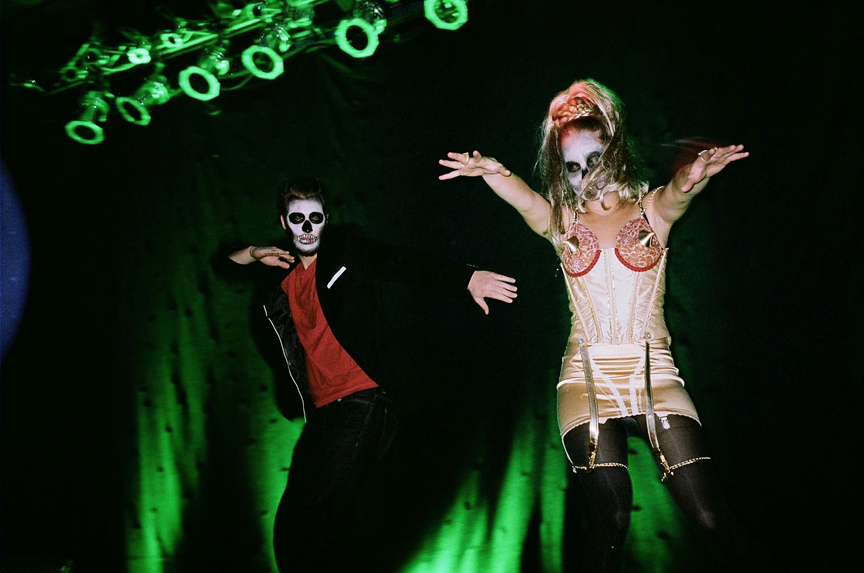 If you need a zombie for any occasion call Cooper - Available 24hrs a day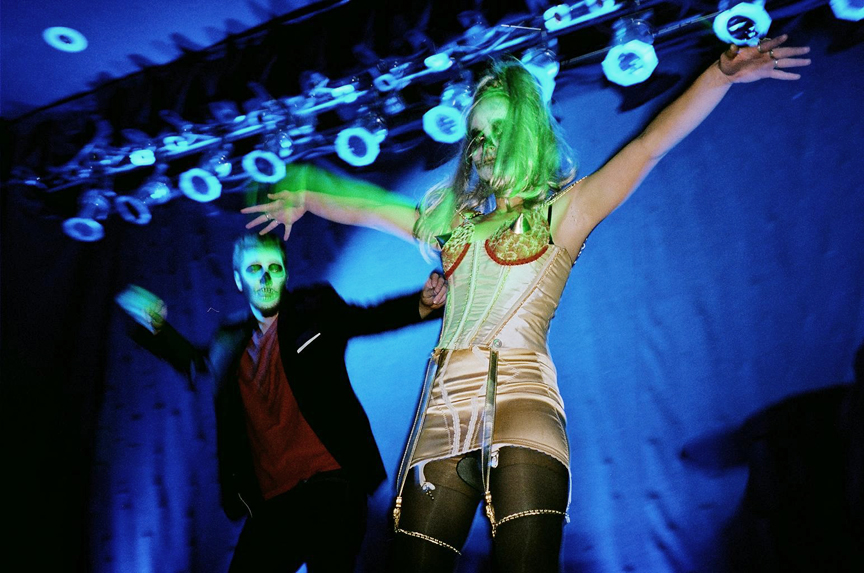 Vogue?
Madonna , Prince , Lemmy , Cher - One word names is where its at..........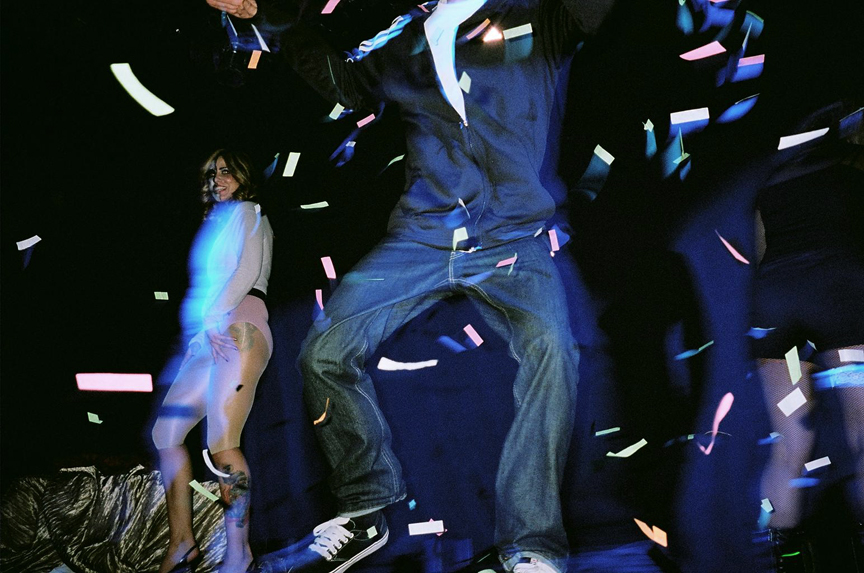 The dead breakdancer was moving to fast for me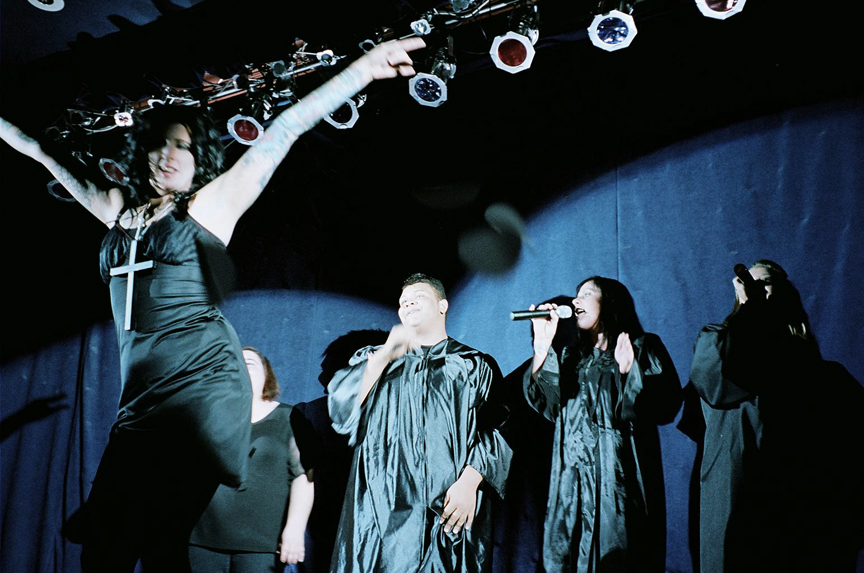 Finale with like a prayer and a gospel choir. Pretty much brought the huge crowd into hysteria.
Congrats to Jill and all her crew for a killer show and raising lots of moneys for familys struggling with Aids.
Wish i had more photos but i ran out of films.
On a side note - I somehow made it into Wikipedia the other day . Look mum no clue !