Went looking for trouble in little China........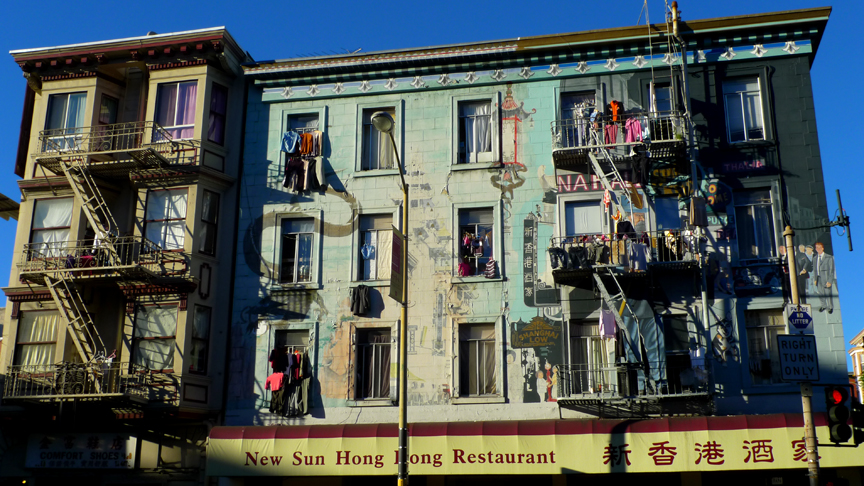 I think China makes everything apart from dryers. Laundry is always hanging outside on buildings down these parts. Its awsome.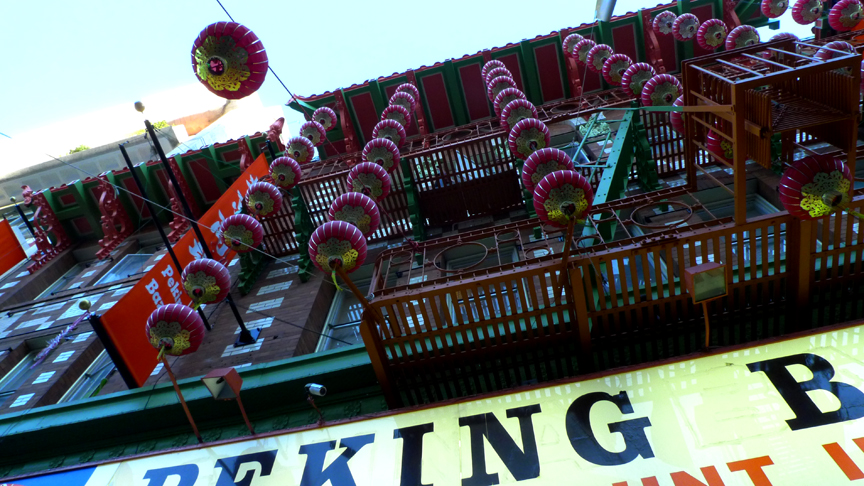 Its always the noisiest part of the city too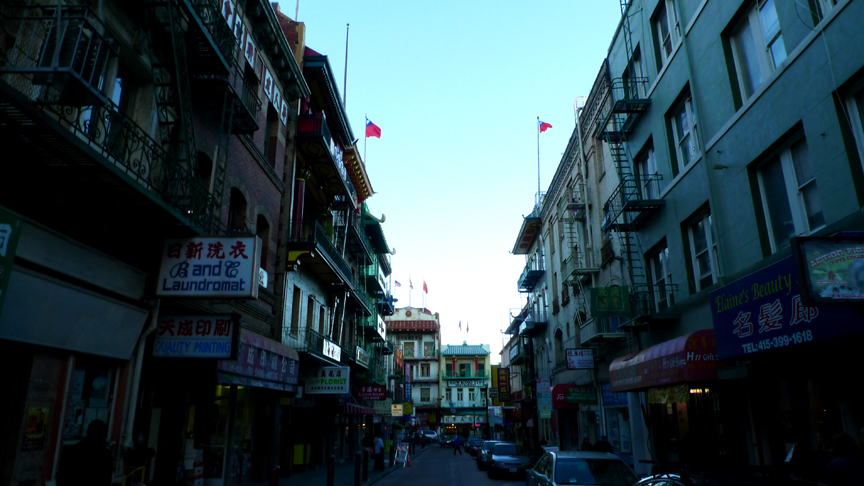 I love all the crazy alleys and dark streets here. Always some wacky far eastern antics to find back here.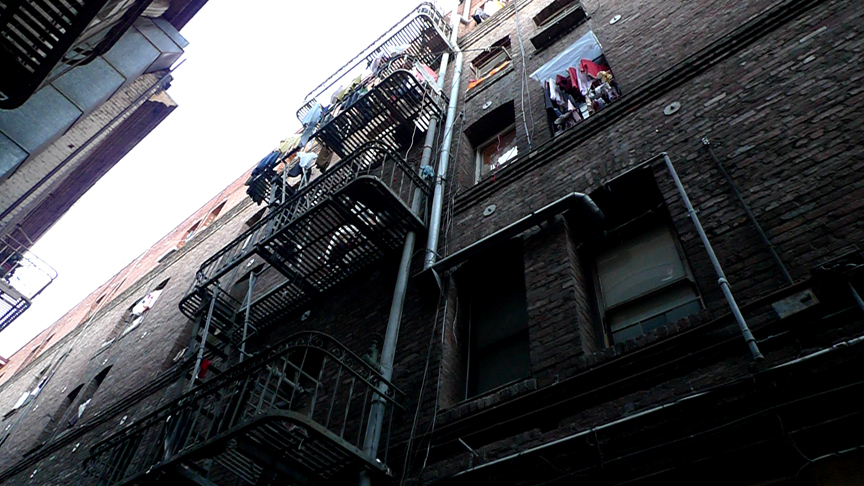 Some alleys are less than a few feet wide. I guess perfecto for wee Chinese peoples to run about in.
There must be a whole section on craigslist on trucks for sale that are covered in graffiti. All trucks in Chinatown are top to toe destroyed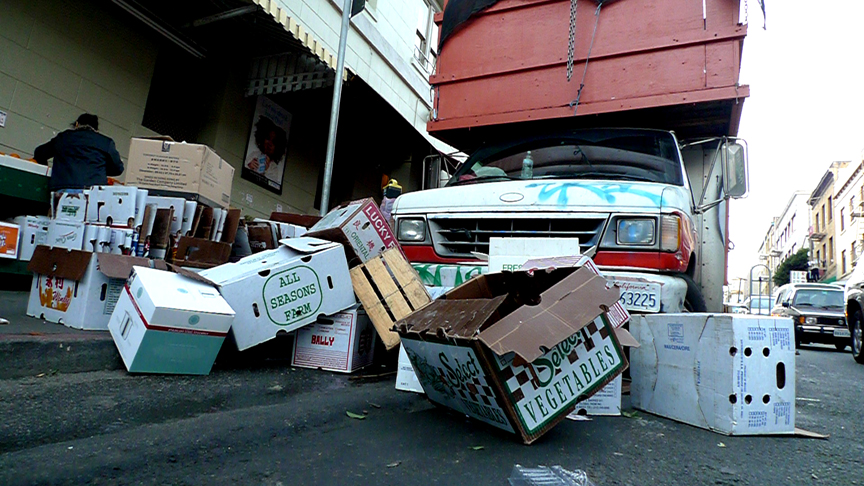 Its almost Chinese New Year. Year of the Rabbit........more like year of the carboard box. The streets are an asteroid field of boxes and rotting fruits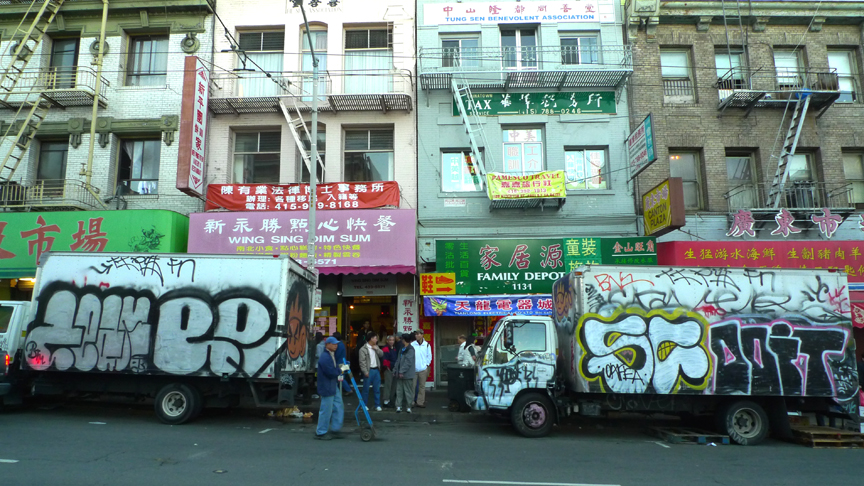 Aaaah waiting for deriverees !!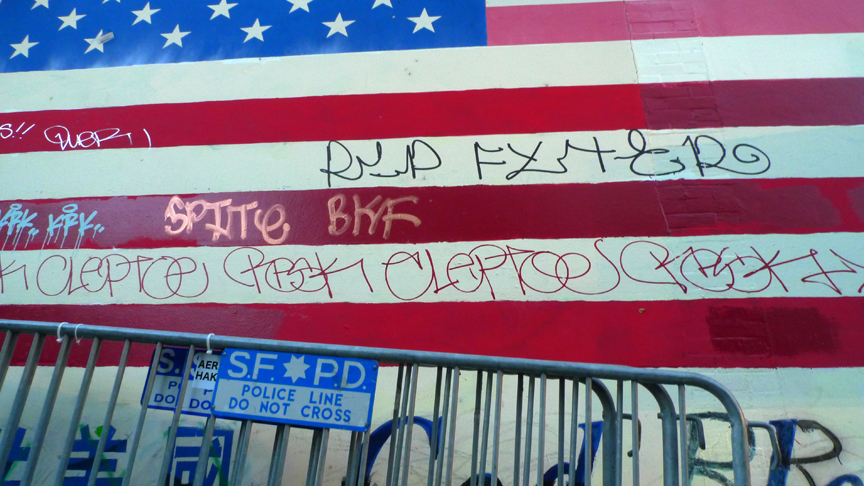 Land of the free but dont cross the line.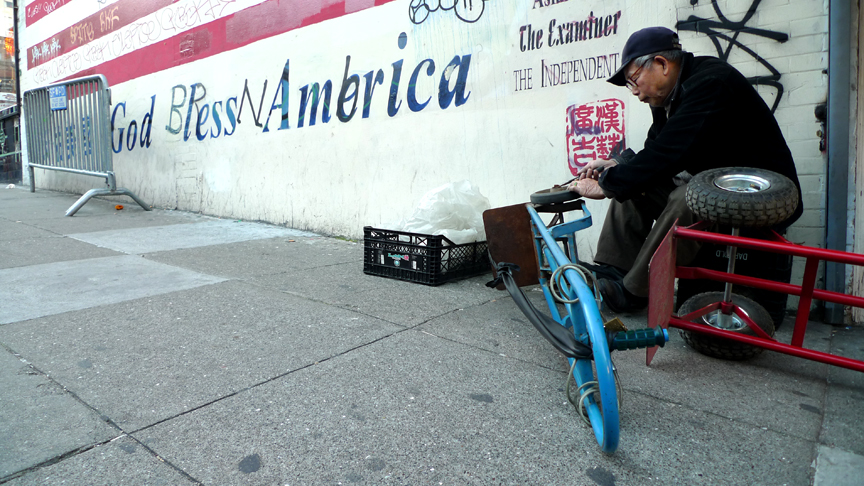 Saw Bobby Seshwans customizing some hand trucks using a steak knife. That was a treat to watch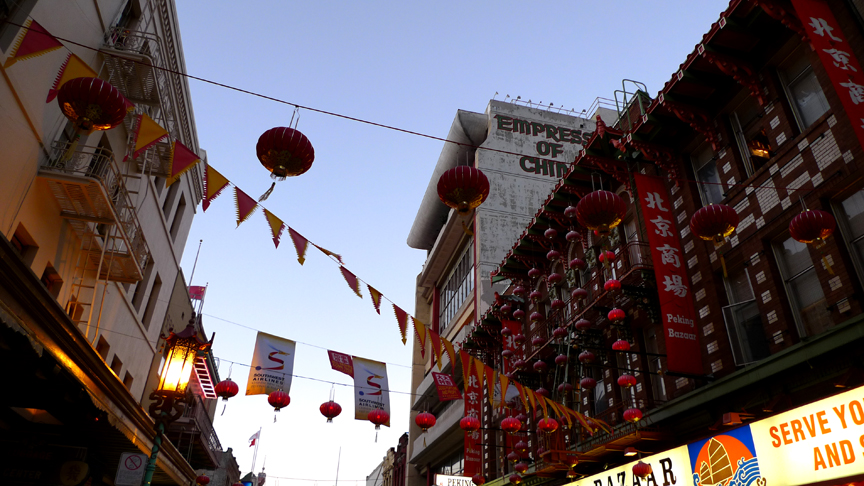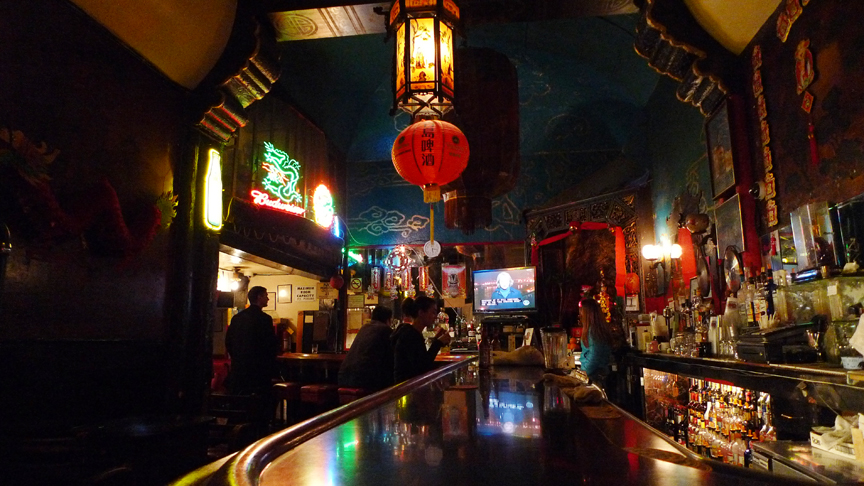 This place was fantastic. The jukebox was even more incredible. Every cd in the player was in those awsome unreadble downwards reading letter picture combos. The only engrish cds to choose from were Engelbert Humperdinck , The Bee Gees and Frank Sinatra. I guess thats all you really need to party in Chinatown. Throw on some Engles and some Gee's , fire up some scorpian bowls and away you go. I settled on 4 random tracks by China's hottest artists. Some of my choices were gold. China has some epic R&B jammers .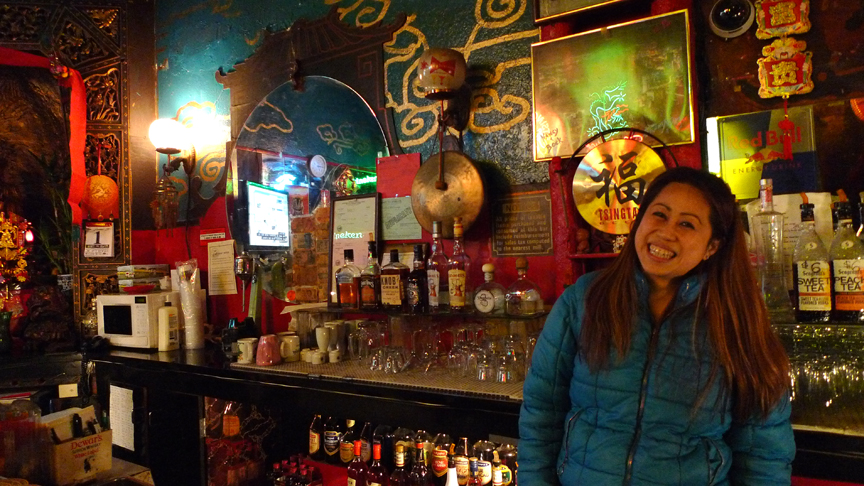 This is Jackie from Hong Kong. She was made in China but they really broke the mold with this one. She absolutely rules. This is not her photoface. This is her perma stoked face. She smiled like this for the 3 hours we were at her bar. Mega smiles for days . I wish i couldve taken a photo of her accent too cos it was ruling . Best voice ever. She made us drinks using cobra blood and other strange potions. Then invited us all to her New Years Eve party. What a rad host Jackie was. I declined her generous offer and told her i had a Motorhead concert to attend. That was a conversation worthy of recording . Explaining what Motorhead is and then who Lemmy is. She seemed satisfied that Lemmy was like Bhudda and we toasted to that.
I wanted to ask Jackie if her face hurt from constantly smiling but opted not to. I love smiling Chinese ladies too much. When one is real angry, its run for the hills time.
Year of the Rabbit is good times so far, but im claiming this is year of the Lem.
Rong live da pahtee ..........!!