This wall woke me up . It was so bright in my room. He needs to turn down his paints............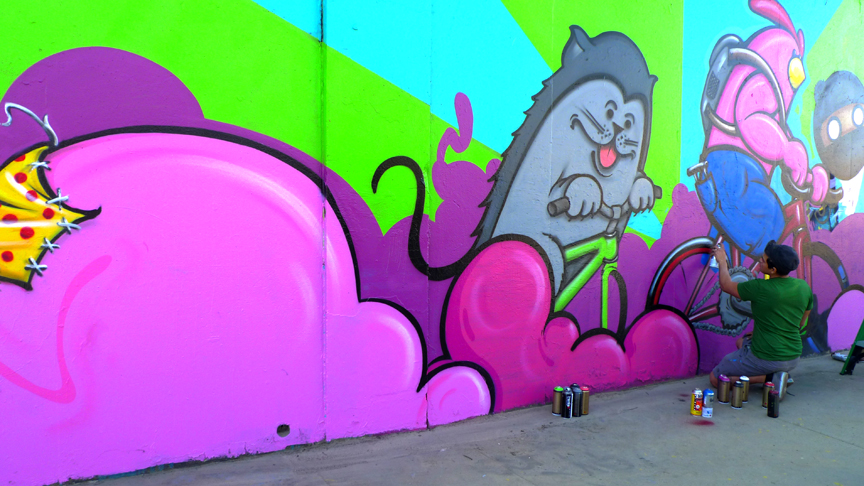 This laddie's been painting this massive wall for days..... Thats me - the sunburnt chicken on the bicycle !! Tanned pink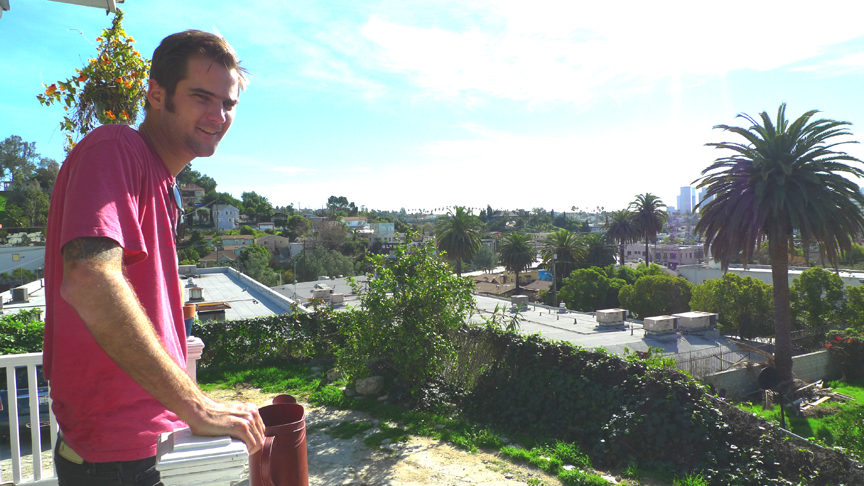 Went to visit Odell at his shire . Epicly laterd headquarters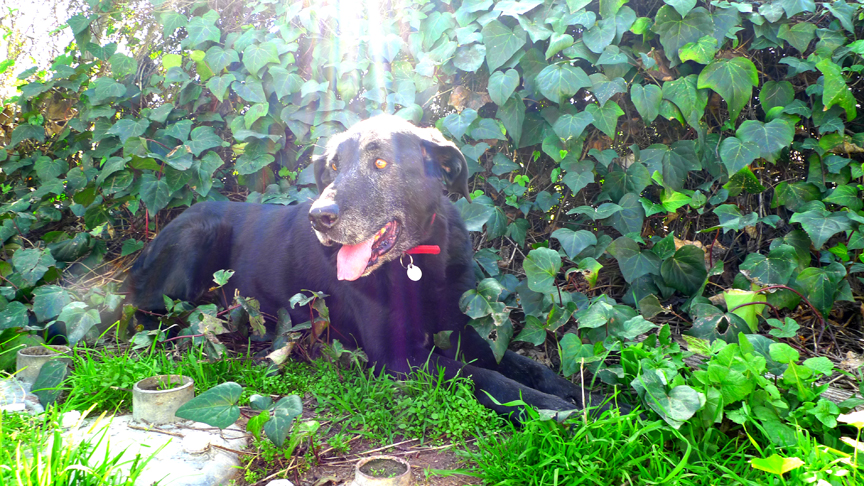 Edgar has been through the wars and back ........ He has sunbeams over his head now.....Rad dog !!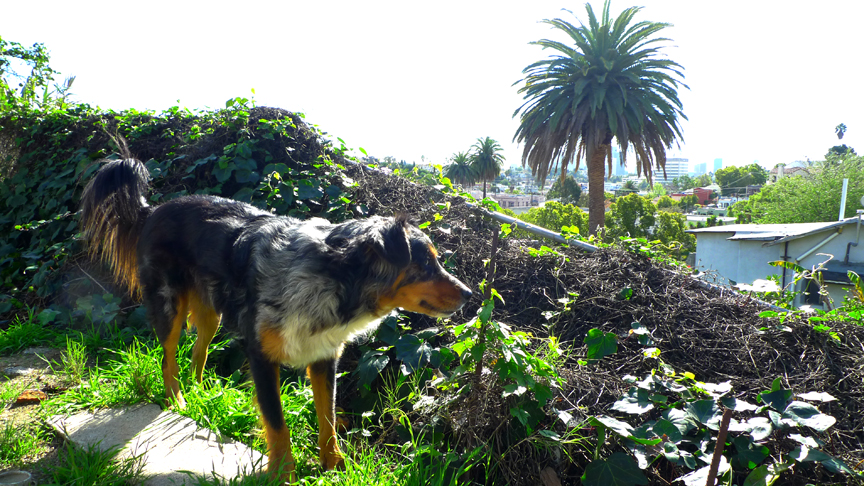 Squid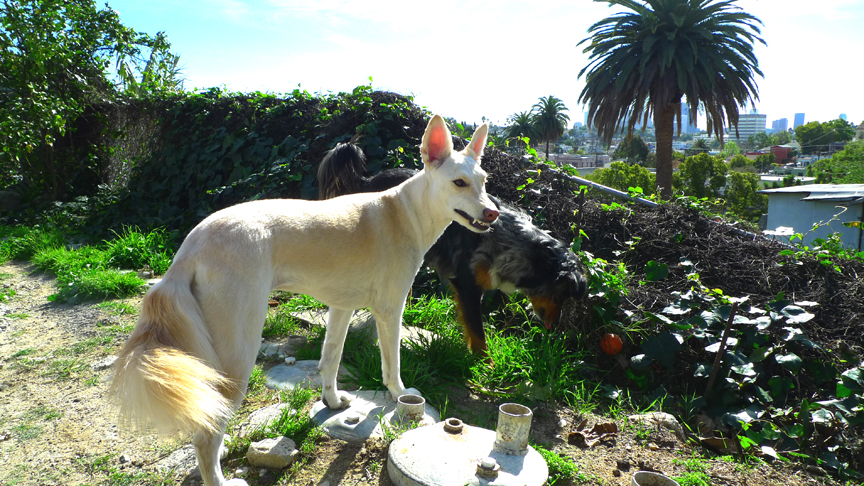 Pippa got skunked then sheared.......... and now awsomed !!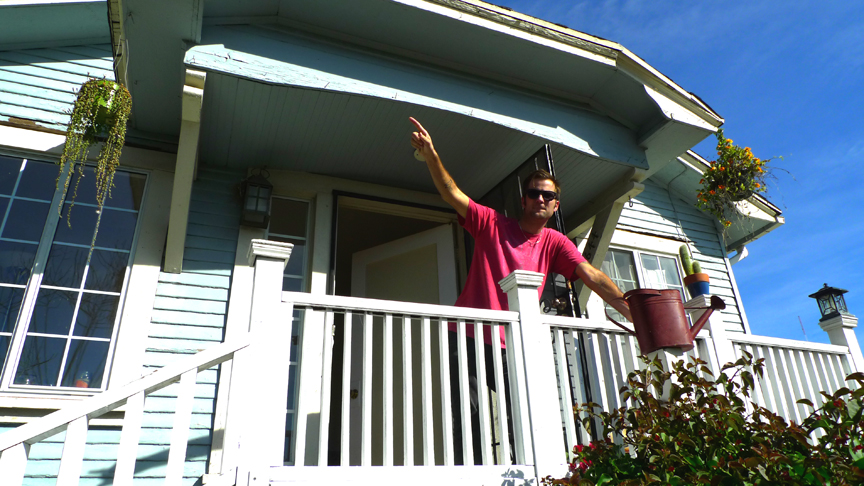 You've seen the cars , you've seen the pool , you've seen the tennis courts....Now its time for you to go !!
Its been ages since i hung with Patrick. Good times TFL !!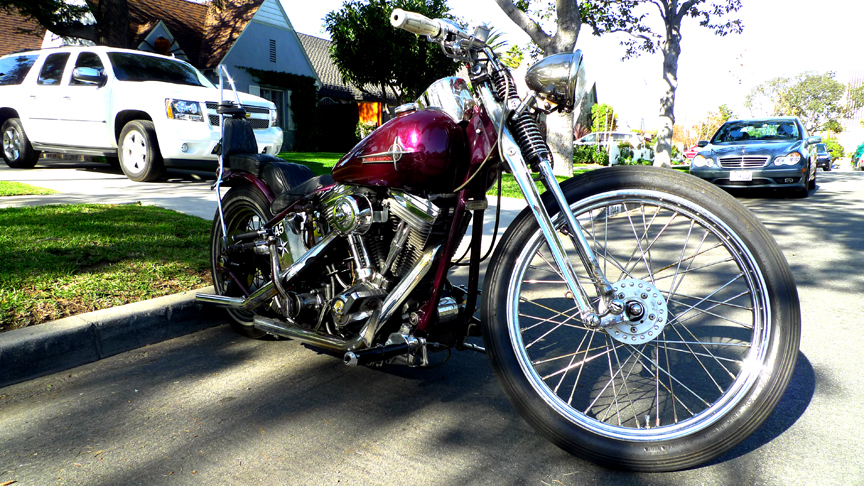 Saw this semi rad machine in the streets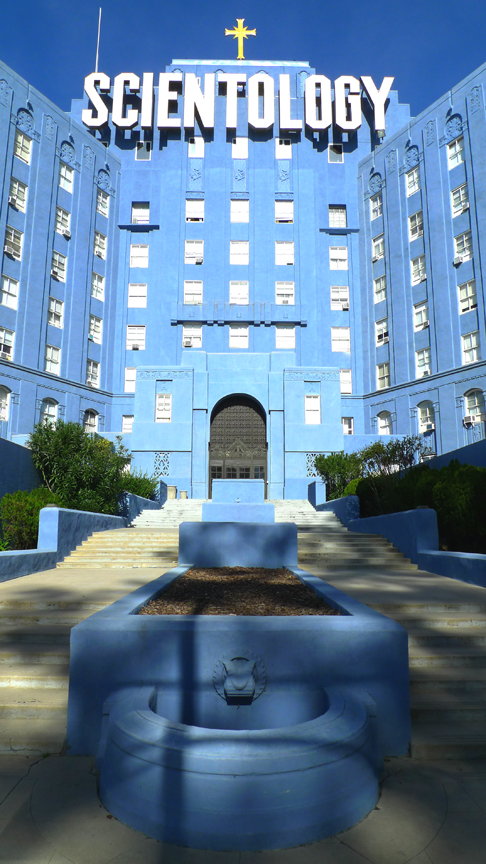 I was so thirsty from biking in the LA heats i stopped by this place .........these guys were handing out ice cold koolaid............yumm yumms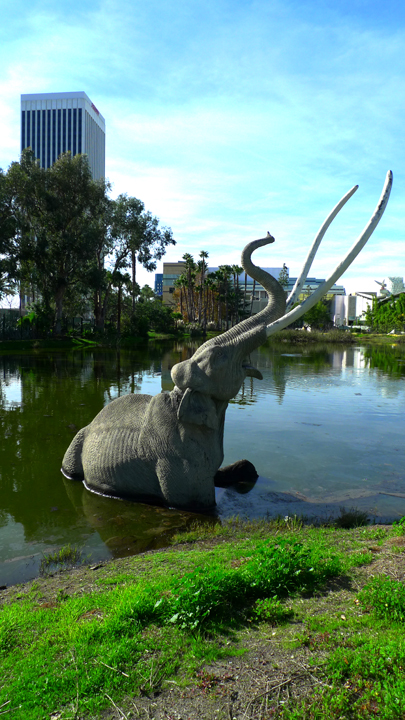 Somehow in the middle of everything i found an Africa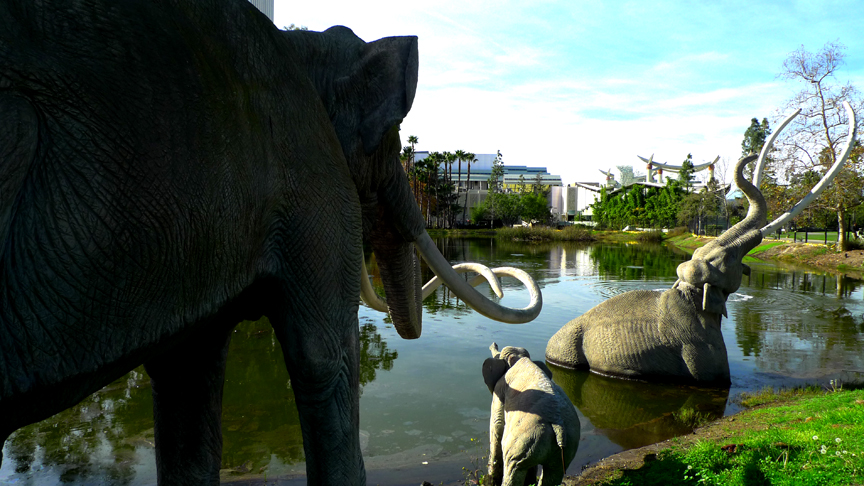 The Tar pits are a pretty unusual attraction. Its a smelly bog in the midst of tons of smog .......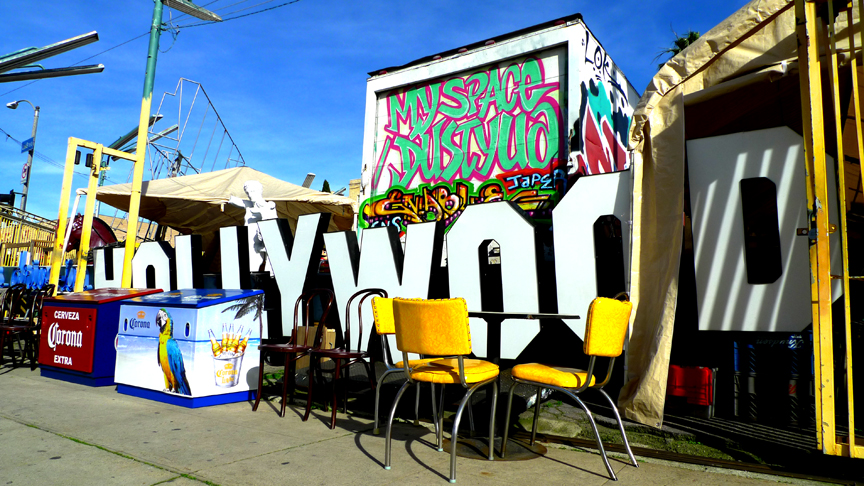 La Brea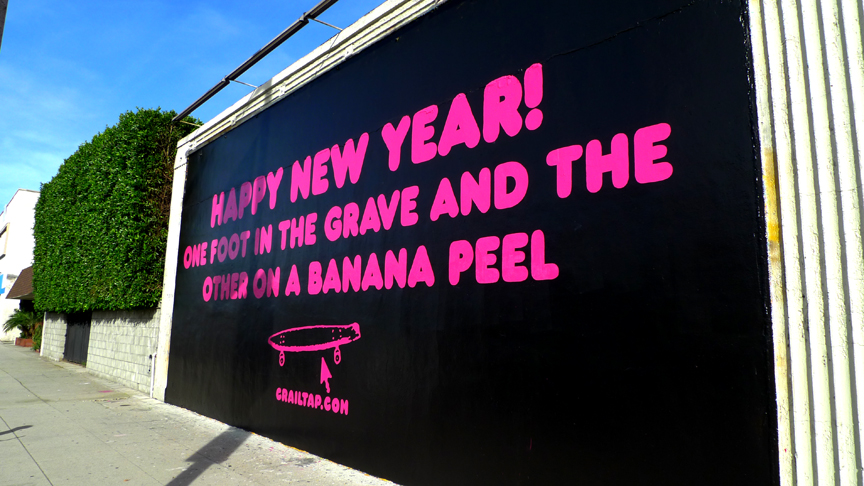 Pretty much sums it up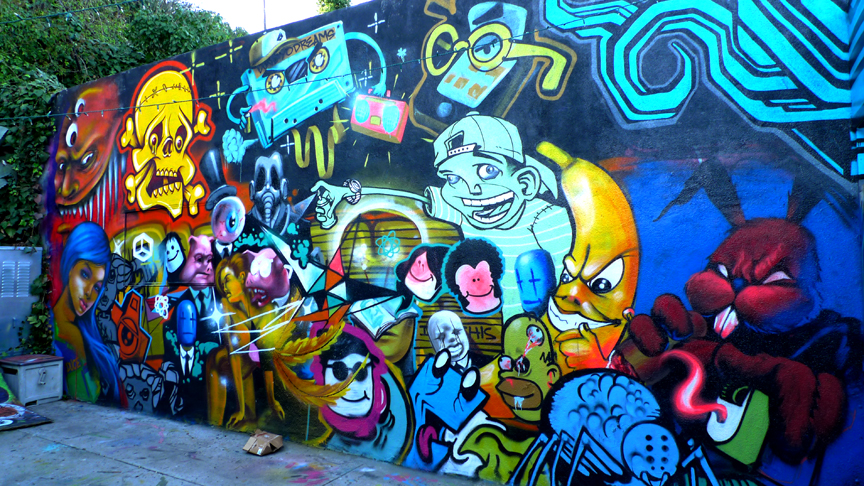 Crazy hidden courtyard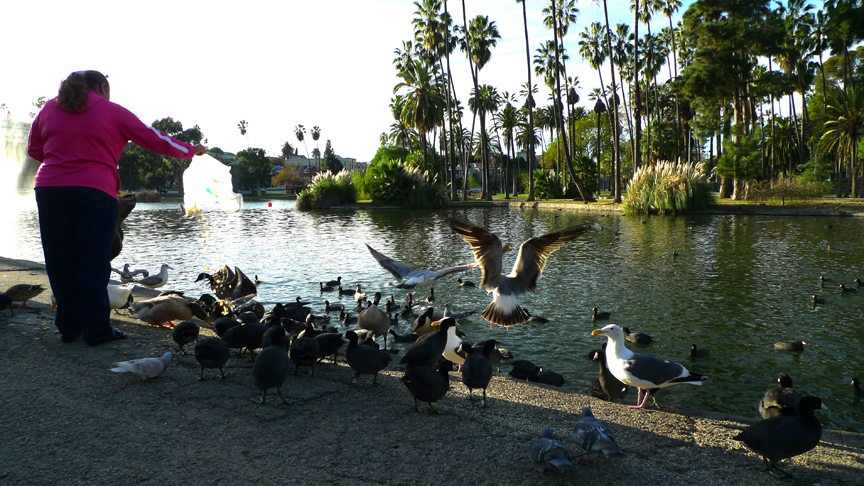 All you can eat old ass taco shells at Echo Park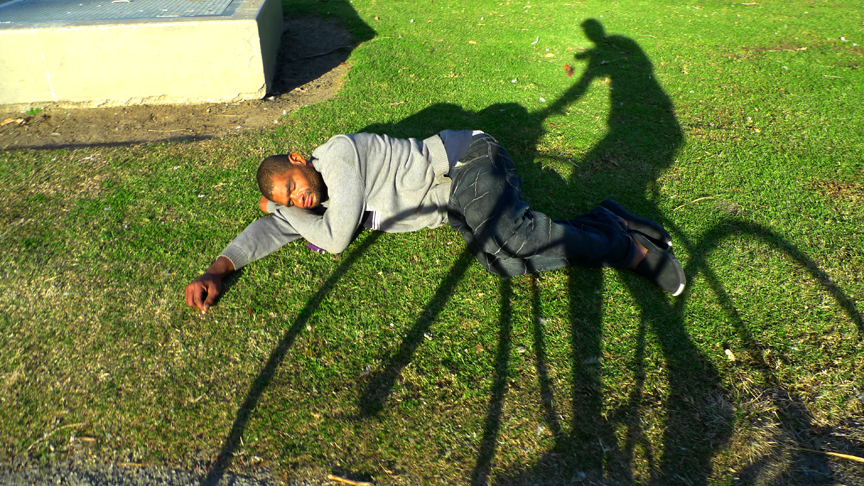 I ran this outdoorsman over with my shadow. Im a jerko....he was catching masive zzzzzzzzz's when i nailed him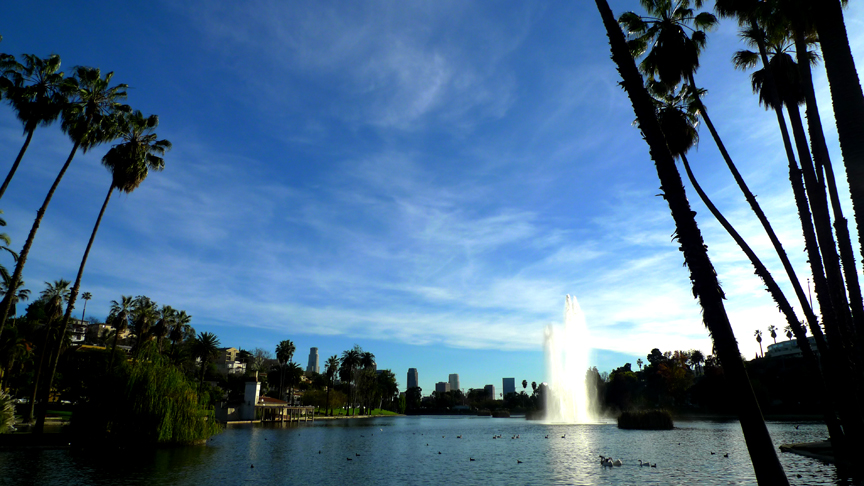 Echo Park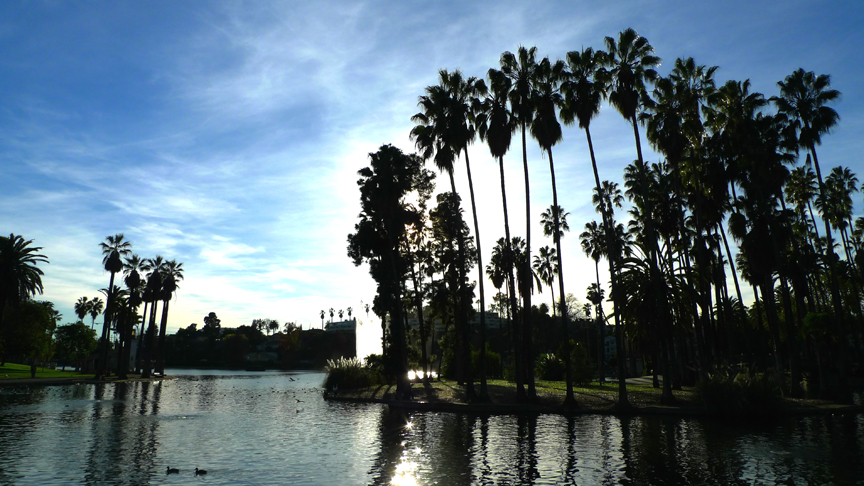 I was told the city drained the lake at one point and found hundreds of guns and other weapons laying at the bottom.....thats a killer wee bit of local folklore for you .........
Either way this place is awsome !!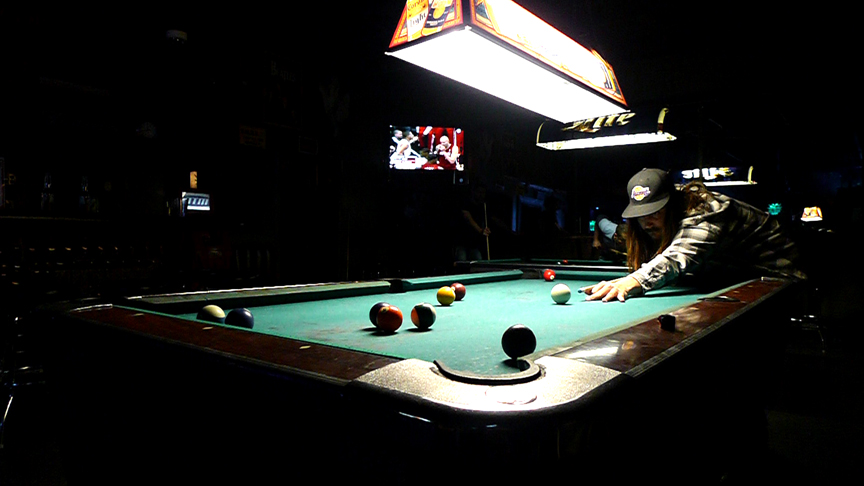 Little Joy is the best bar 30 seconds away from where im staying .....
Killer tunes and heaps of solid good peoples - I like it here !!