At some point during the art show i got kidnapped..........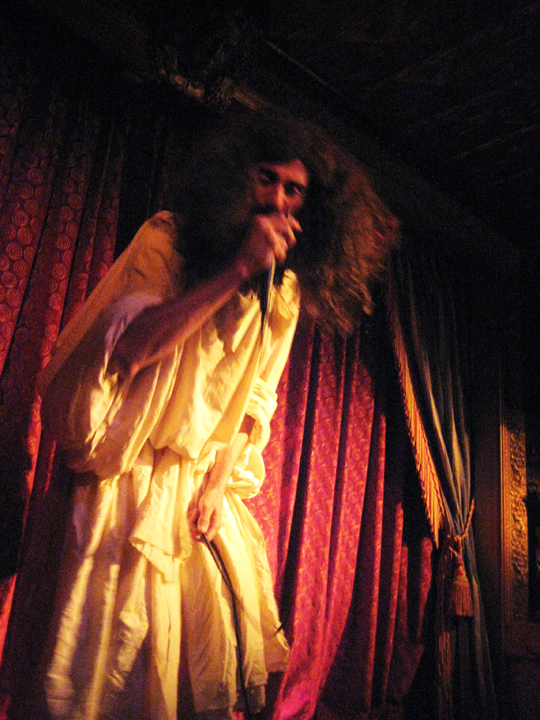 I think its around 2am.........This Jesus character pops out from behind the curtain and belts out the pussy speech Cheech makes in Dusk til Dawn.......
Then the show began...........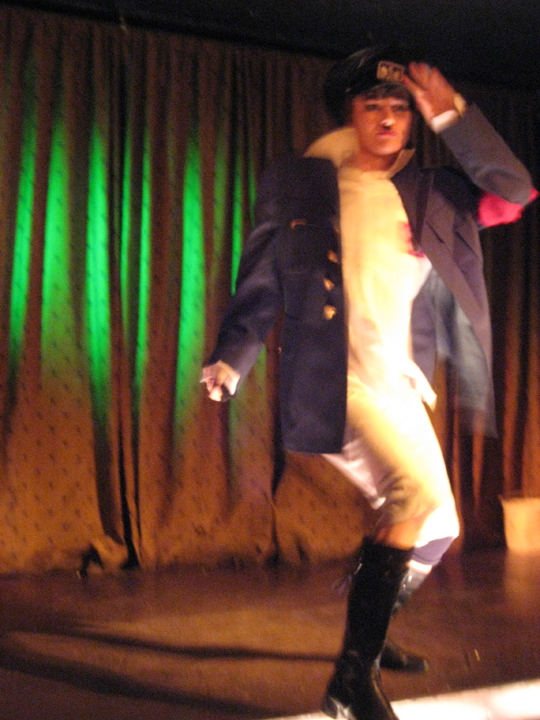 Out of nowhere this bombshell dressed as Adolf Hitler did an incredible routine to the raddest old world war 2 music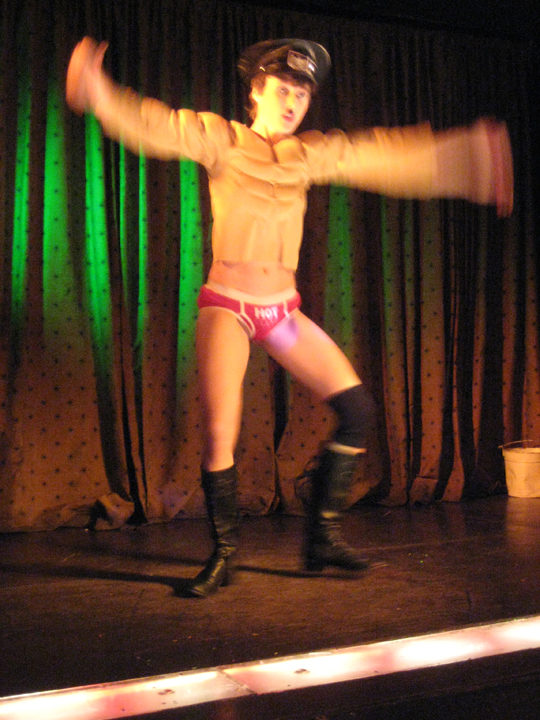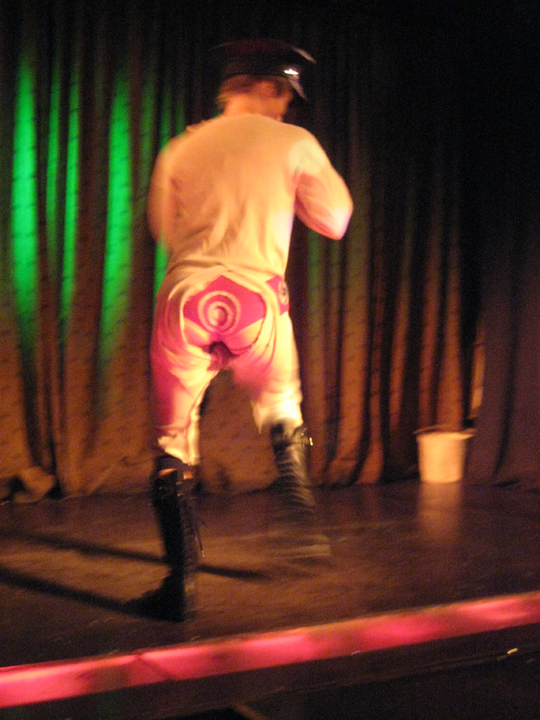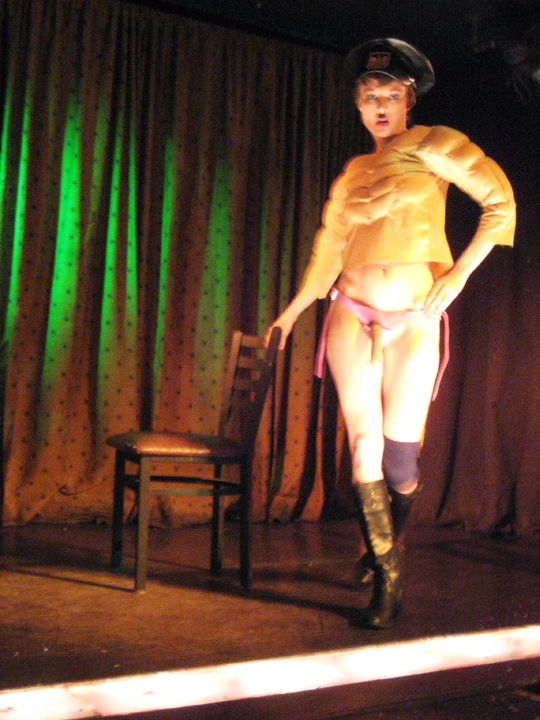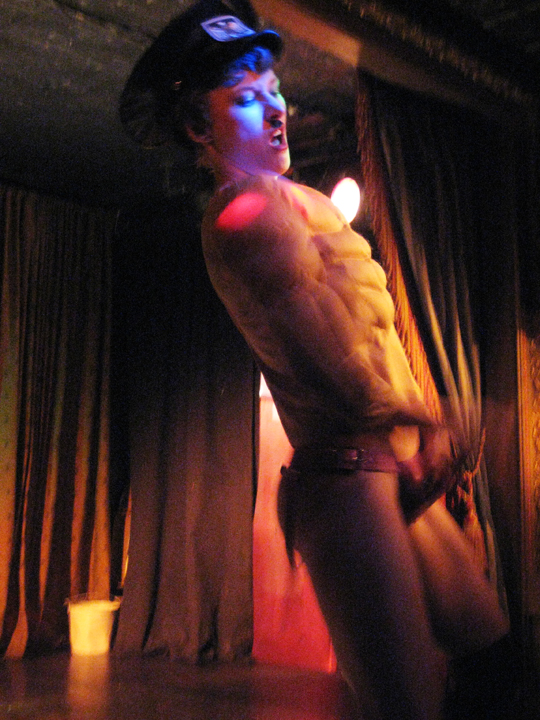 Adolf with her 1945 era rubber pecker.....The routine was out of control.......I'd never seen anyhting like it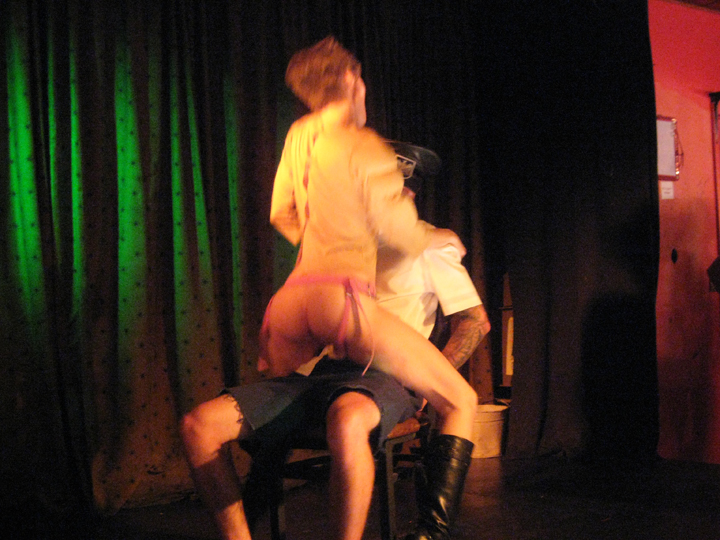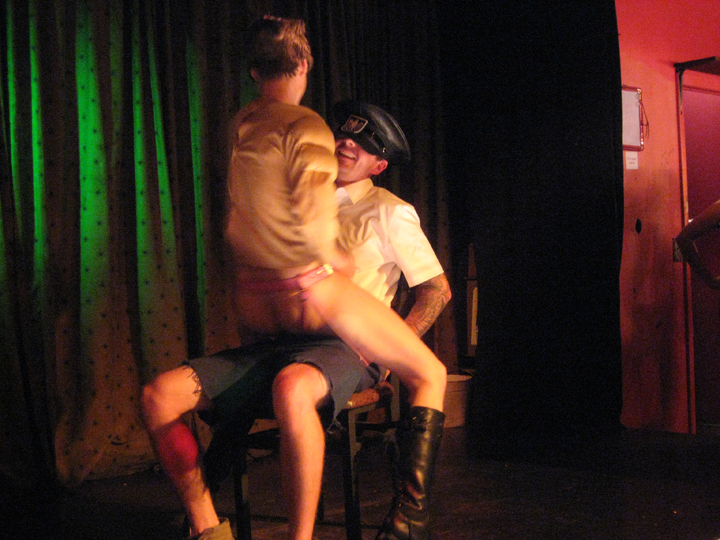 Then i got abducted on stage and totally Adolfed...........it was bananas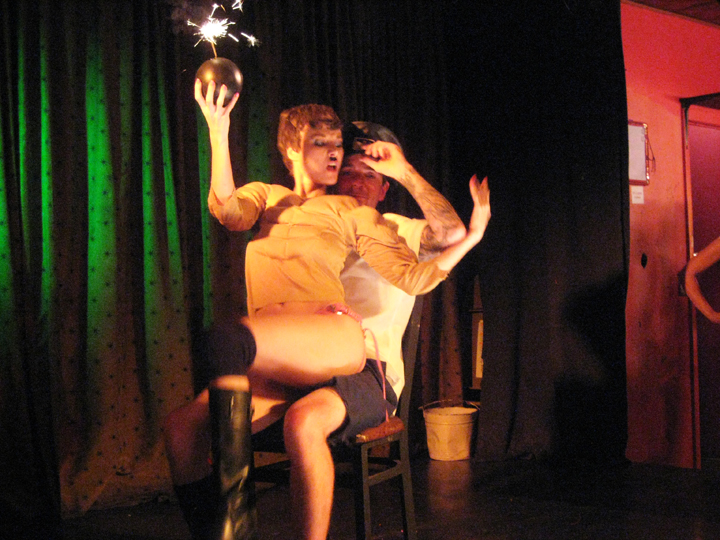 She lit an awsome loony tunes bomb ...it exploded and the curtained dropped .........
Hitler is really my good friend Jesse's wife .......Her name is Dee Dee.......she is an International Burlesque artist and fetish Model Sensation. Her shows are out of control and the costumes are ace......
Heres her website check it out - Deedeeluxe.com
With my mind completely blown i skated back to the fish around 3am where the art show was still in full tilt modes.......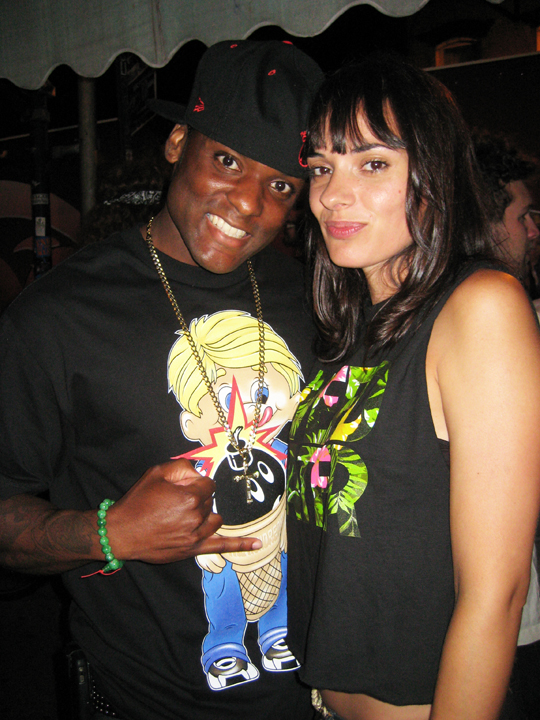 Chadwick with World famous Dj Mirandom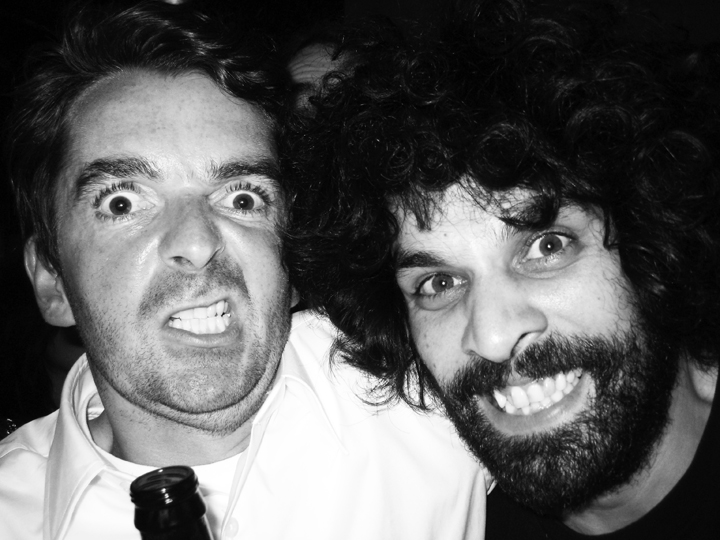 Suitcase Hell and Man Friday ........totally shipwrecked for months on a remote island hidden on the Borneo coast....Tino survived on eating beach sand and a crude home made jagermeister recipe from special jungley palm trees...........
Maybe if i grow a huge beard it will cover my pelican neck????